Main Highlights:
In these days of rising cybercrime and password hacking, getting an antivirus for your laptop is always a good idea.
Most antivirus software for Android provides their basic capabilities for free or at a low cost. As a result, anyone may readily obtain an Android antivirus.
Bitdefender Mobile Security is the finest antivirus for Android. It provides the most features at the most inexpensive costs.
Antivirus software (often referred to as AV software) detects, blocks, and removes all forms of threats from a device. Viruses, malware, spyware, bloatware, and other hazards may infiltrate your smartphone via harmful websites, links, or programmes.
Antivirus software isn't only for PCs. Installing the correct antivirus on your Android smartphone or tablet can also help protect you against damaged or dangerous apps and viruses. Android is a popular operating system that is deployed on millions of devices worldwide, making it a prime target for unscrupulous hackers.
As we live in an era where practically all of our crucial chores are conducted via our smartphones, it is critical to have software that can secure our personal information (including passwords, bank data, and so on) from being misused by malicious individuals.
Aside from virus protection, antivirus software provides you with a tool to locate your device in the event of theft, lock or format it remotely, surf safely over their VPN, and much more.
You can help defend your smartphone from these sorts of assaults by installing a good antivirus programme for Android. The finest ones on the market offer comprehensive security while utilising the fewest resources on your device, ensuring that it runs smoothly.
Features of the best antivirus for Android
When looking for an antivirus for your Android device, there are a few factors to consider before deciding on the best programme for you:
App for Android: You must ensure that the service genuinely has an Android app. You should not make a decision right immediately; first, check to see if their Android app is of the same calibre as the rest of the suite.
Malware labs ratings: Check that the provider you choose is capable of eliminating viruses. The majority of independent malware laboratories conduct monthly tests and publish the results.
Features. You don't need any more features. Some of the premium suites include a VPN, a password manager, and browser filters, which may be worth the extra money.
Customer service: It's always reassuring to know that someone is willing to assist you if you run into difficulties.
Price: If you don't know what you're receiving, it's simple to overpay. Make wise decisions and avoid wasting money on subpar antivirus services.
Here is a list of the top ten Antivirus Android Apps for smartphones
The best free antivirus for Android is AVG Antivirus Free. They also provide certain premium features that are available for free for 30 days. This programme safeguards your Android smartphone from viruses and theft. You also receive options for preserving your privacy by password-protecting your apps.
The fact that this antivirus for Android has over 100 million downloads speaks a lot about it. The free features are enjoyable. The camera trap function, which captures the image of the person attempting to unlock the smartphone, is extraordinary.
Price:
The app is available for free. There is a Pro (paid) plan too, which is free for 30 days.
Top Features:
Aids in the recovery of a stolen phone.
You can password-protect your phone's applications.
If someone attempts an incorrect password three times on your phone, the app will automatically snap his picture and email it to you, along with the time and location of the occurrence.
When you replace your sim card, your smartphone is automatically locked.
Protects your smartphone from viruses, malware, spyware, malicious apps and settings, telemarketers, and other nefarious dangers.
Avast Mobile Security is a popular, lightweight, and strong antivirus programme that provides free protection for Android phones. This antivirus programme strives to keep your Android device's privacy, security, and performance as high as possible.
The best free antivirus for Android phones is Avast Mobile Security. This antivirus is suggested if you wish to use it on many devices at home/work.
Price:
Avast Premium Security:

Free for Android devices. ($44.99 per year for 10 devices).

Avast Ultimate:

$49.99 per year (for a single device), $59.99 per year for 10 devices.
Top Features:
Detects fraudulent applications.
Protects you against online links that may pose harm to your device.
Checks the security of a Wi-Fi network.
Avast's VPN service will keep your surfing history secret.
You may share the app with up to ten devices.
Trend Micro has been providing Internet security solutions for almost 30 years. They support Windows, Mac, Android, iOS, and Chromebooks. You can choose between a residential and a business solution. The antivirus is completely free. You may upgrade to a premium subscription for more features.
Trend Micro Mobile Security includes free antivirus software for detecting and removing viruses and other threats from your smartphone. We may propose their programmes for 5 or 10 devices for personal or commercial usage.
Price: 
Maximum Security:

$39.95 per year, for 5 devices

Premium Security Suite:

$69.95 per year, for 10 devices
Top Features:
Optimization functions boost your device's performance.
A clever cloud-based network keeps dangers away from your device.
It safeguards your identity from those who wish to snoop on you.
Children's safety.
Works with Android 4.1 and later, as well as iOS 11 and later.
Malwarebytes Security is the best Android antivirus app. It includes cyber security features such as tools for removing malware from your device, identifying phishing URLs, and much more.
Malwarebytes Security may be a suitable choice for commercial use. They have distinct programmes for personal and commercial use.
Price:
Basic:

$3.33 per month (for one device)

Essential

(for one device)

:

$5 per month

Essential (

for five devices): $6.67 per month.
Top Features:
Threat identification and eradication are done automatically.
The privacy audit tool searches for apps that track your movements.
Phishing URLs are detected.
Removes bloatware from your Android handset, allowing it to perform more smoothly.
Provides you with a VPN to preserve your privacy.
The finest antivirus app for Android cell phones is Bitdefender Mobile Security. It protects your Android device from malware and viruses while having little influence on your device's battery.
Bitdefender provides access to a secure VPN that allows you to surf the Internet for 200 MB each day. You also receive anti-theft protection, malware protection, and much more. The app is inexpensive and highly recommended. There is also a free version, although its competitors provide a wider variety of services with their free plans.
Price:
For 1 account:

$14.99 (for the first year)

For 5 accounts:

$44.99 (for the first year)
Top Features:
Provides a secure VPN for Internet access.
Allows you to locate, lock, or format your device in the event that it is lost or stolen.
It has no little effect on your battery life.
Maintain the privacy of your account and check to see if your email account has been compromised.
Android 5.0 or later is required.
It requires an Internet connection to work.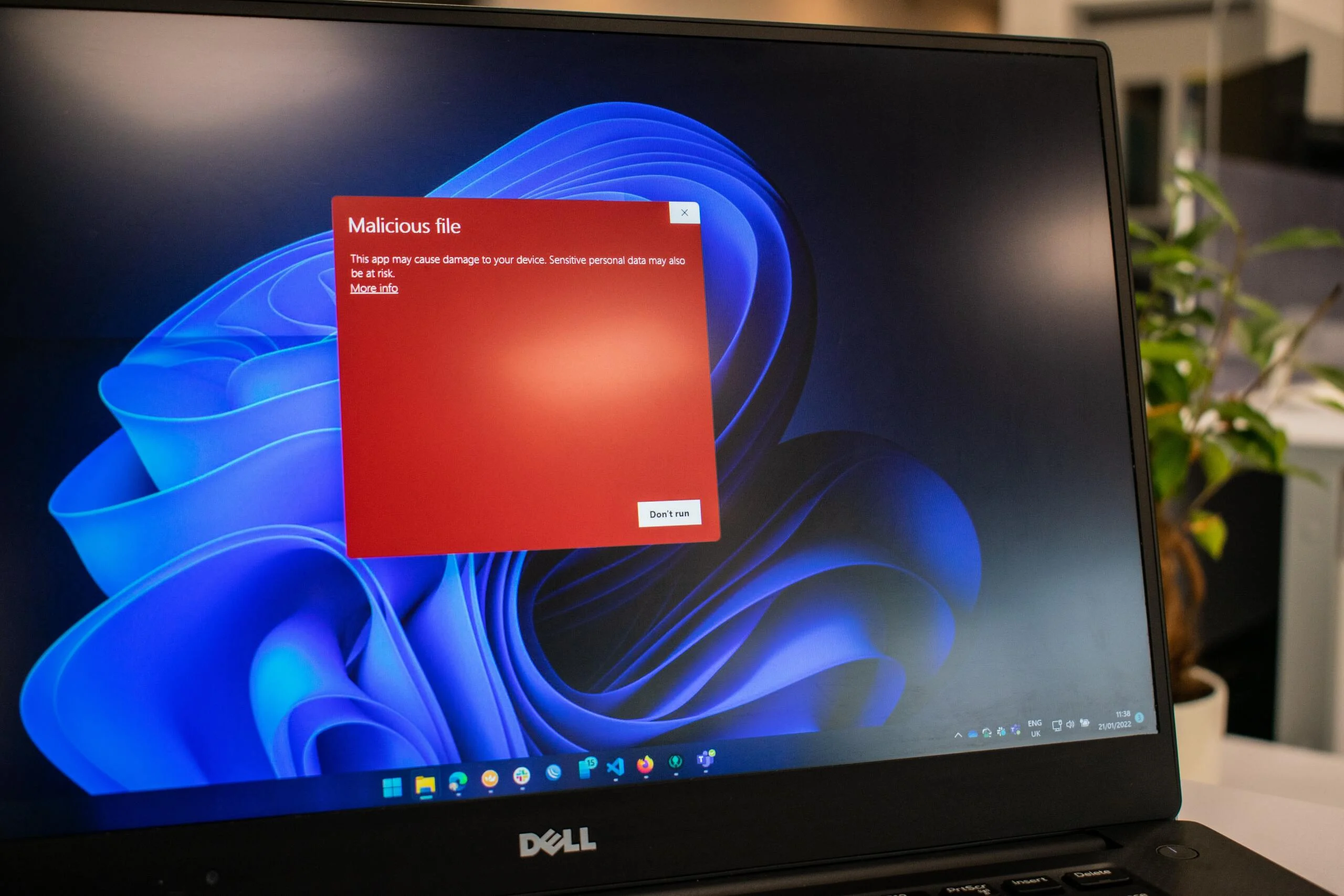 The best antivirus for Android handsets is Norton Mobile Security. It protects your device from dangers, provides protection against cybercrime and unsafe Wi-Fi networks, and keeps you secure when browsing the Internet.
Norton Mobile Security is a cost-effective and dependable solution for protecting your Android mobile devices. For personal use, this award-winning Android antivirus is strongly recommended.
Price:
$14.99 for a year.
Top Features:
Their patent-protected app scanning system protects your phone from any attack.
Aids in the protection of your equipment from cybercrime.
Notifies you if you connect to a shady Wi-Fi network.
Malicious websites are detected.
Before installing an app from Google Play, consider the privacy concerns.
TotalAV Antivirus is an excellent anti-virus protection programme for a variety of devices running a variety of operating systems. The programme provides real-time security by continually scanning your downloads, executables, and files for dangers that may harm your system.
It automatically and routinely updates itself to ensure that it can eradicate all types of malware and virus threats. Users may use the programme to automate their system's protection by scheduling scans. Aside from that, TotalAV Antivirus is effective at ad blocking.
TotalAV Antivirus is a feature-rich anti-virus solution that can protect not just Android devices but also computers running other operating systems. If you want to utilise the programme for free, you may do a basic scan of your system. For advanced functions.
Price:
Free plan for basic scanning only

Pro plan: $19 for 3 devices

Internet Security: $39 for 5 devices

Total Security: $49 for 8 devices
Features:
Cross-platform compatibility
Anti-virus defence in real-time
Removal of malware
Detection of online threats
The best free antivirus for Android is Avira. It safeguards your privacy, filters harmful applications and websites, provides a free VPN with 100 MB of data each day, and much more.
There are also paid subscriptions that allow you to install premium mobile apps, receive VIP customer service, and much more. Avira is without a doubt one of the most popular and highly recommended antivirus apps for Android smartphones.
Price:
There is a free version and three paid plans. 

Security Pro:

$11.99 per year

Prime Mobile:

$31.99 per year
Top Features:
Get a free VPN for 100 MB of daily browsing.
Tools to assist you in recovering your stolen phone.
Notifies you immediately in the event of a data breach.
Password protect the applications on your phone.
All websites that appear to pose a danger to your device are blocked.
Kaspersky Mobile Security is available for Android smartphones. It provides antivirus software as well as measures for protecting your privacy and identity. This app uses artificial intelligence to detect and block possible threats to your device on a constant basis.
Kaspersky is the finest antivirus software for Android and comes highly recommended. With low prices, you may purchase tools to protect yourself from theft, cybercrime, harmful websites, links, or programmes, and much more.
Price:
A free plan is available. Paid plan costs $11.99 per year (for one device).
Top Features:
Constantly monitors hazards.
Locking, finding, and deleting a stolen device are all anti-theft features.
Apps that are snooping on your calls or messages are detected.
Notifies you whenever you come across a URL that attempts to steal your information.
Scan your applications automatically.
McAfee Mobile Security offers identity theft protection. McAfee provides solutions to defend your device from malware, protect your identity, and provide a secure VPN.
McAfee is an award-winning antivirus services provider that optimises your device's speed, provides a safe surfing experience, safeguards your identity, and much more. All of these features combine to make McAfee an excellent Android antivirus.
Price:
There is a free trial for 30 days. Prices start at $24.99 for a year (for 10 devices).
Top Features:
Protects you from hazards such as harmful links, websites, and so on.
Get McAfee's VPN to safeguard your credentials and financial information from anyone looking to steal them.
Scan your device's applications on a regular basis and prevent dangers.
Keeps your personal information safe from malicious websites or connections.
Conclusion
We've gathered the top options from the industry's largest brands in mobile antivirus and ranked their Android applications based on setup, interface, usability, additional features, and, of course, their ability to protect your devices from the most recent cyber threats. These are the finest Android antivirus applications available for download today, select the best one for you.