Main Highlights:
Amazon revealed Wednesday that it is trading rides for the first prototype satellites for its Project Kuiper internet network.
The switch from ABL's RS1 rocket to ULA's Vulcan rocket effectively pushes back the first Kuiper satellite in-space test until the first quarter of 2023.
Project Kuiper is Amazon's ambition to establish a network of 3,236 low-Earth orbit satellites to bring high-speed internet to anyone on the planet.
Amazon is preparing to launch two test satellites for its Venture Kuiper satellite internet network, which is designed to compete with providers such as SpaceX Starlink and OneWeb.
The business said in a press launch on Wednesday that the prototypes, affectionately dubbed Kuipersat-1 and Kuipersat-2, will be travelling into orbit on a Vulcan Centaur rocket from the United Launch Alliance (ULA) in early 2023.
The satellites will be launched as a secondary payload on the inaugural flight of the new United Launch Alliance (ULA) Vulcan rocket, which is scheduled to lift off in the first quarter of 2023. The primary cargo will be Astrobotic Technology's Peregrine lunar lander.
Amazon had wanted to launch its test satellites into orbit this year using a rocket developed by ABL Space Systems, but due to development delays, Amazon shifted to ULA, a joint venture between Boeing and Lockheed Martin.
Amazon says its plan is to "provide rapid, very inexpensive broadband to unserved and underserved areas all around the world" once its fleet of satellites is in orbit. It also has a deal with Verizon to serve as a backhaul for distant LTE or 5G cell towers.
It was a sensible choice given that Amazon has already committed with ULA for 38 launches to deliver the majority of its constellation into low Earth orbit over the next two years.
The initial launch is of test satellites that will not be part of the final constellation but will, according to Amazon, allow it to test different elements of the satellite network and how they can operate together – gathering real-world data from space.
"We'll utilise the mission's results to assist in finalising the design, deployment, and operating plans for our commercial satellite system, which will bring dependable, inexpensive internet to consumers worldwide," the business stated in a statement.
Amazon intends to create a constellation of 3,236 internet satellites orbiting around 600 kilometres above the Earth's surface, a comparable altitude to Elon Musk's SpaceX Starlink constellation, which now has more than 3,000 satellites and wants to expand to more than 10,000 in the future.
The two businesses may also face competition from UK-based OneWeb, which is combining with French rival Eutelsat and wants to build a constellation of more than 600 satellites, 400 of which are currently in orbit.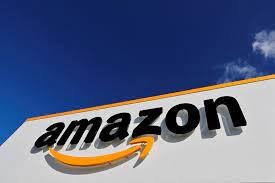 Amazon satellite internet: the first half will be available by 2026.
According to the rules of its licence from the US communications regulator, the Federal Communications Commission, the first 1,500 Amazon Kuiper spacecraft must be operational by 2026. (FCC). This is the point at which there will be adequate coverage to provide the public with limited internet service.
"We've already secured 38 Kuiper launches on Vulcan, and using the same launch vehicle for our prototype mission allows us to practise payload integration, processing, and mission management procedures ahead of those full-scale commercial launches," said Rajeev Badyal, Project Kuiper's vice president of technology.
The full network will require 92 launches in total, with others provided by European launch business Arianespace and Blue Origin, which is controlled by Amazon founder Jeff Bezos.
Traditional satellite internet, which is utilised as a backup by enterprises and organisations in remote regions of the world, suffers from excessive latency, making it unreliable for current everyday internet owing to the satellites being thousands of miles from the Earth – but only for backup purposes.
Low-Earth-orbiting satellites are considerably closer and have no latency issues, but each satellite only covers a tiny portion of the world, thus hundreds are required for global coverage. SpaceX has the most extensive network, but Amazon is hoping to catch up fast. OneWeb, which is partially controlled by the UK government, now provides its services as a backup link to businesses rather than directly to consumers.
Amazon aims to invest $10 billion in its Kuiper project in order to catch up to SpaceX and provide worldwide internet services. The specific shape and price of this have not been divulged, however, Starlink costs £89 per month in the UK, so pricing is expected to be comparable.
Amazon said it will leave the contract with ABL open for two launches but has not yet determined what will be sent into orbit.