What is Any.do App?
Any.do app is a to-do list, planner & calendar app for managing and organizing your daily tasks, to-do lists, notes, reminders, checklists, calendar events, grocery lists, and more. This app supports daily calendar view, 3-day Calendar view, Weekly calendar view & agenda view, with built-in reminders. You can review and organize your calendar events and to-do lists side by side.
Any.do was developed and managed by a very talented team of Any.do To-Do List and Calendar and the app is updated very frequently. This app is breaking records with millions of downloads by the users. The app does not hinder any other applications running on your phone. It uses a secure, enterprise-grade environment. It ensures that your data is safe and nothing is shared with any other application.
Main Highlights:
Filter your tasks for today, the next 7 days, and all tasks

Universal search with tasks, events, sub-tasks, notes, lists & tags

Keep track of how many tasks you've completed with Any.do

Get reminders and snooze them if required

Features of the Any.do App
The app keeps all your to-do list, tasks, reminders, notes, calendar & agenda always in sync so you'll never forget a thing. You can sync your phone's calendar, google calendar, Facebook events, outlook calendar, etc. using the app.

You can set one-time reminders, recurring reminders, Location reminders & voice reminders. Also, you can share your to-do list and assign tasks with your friends, family & colleagues from your task list to collaborate and get more done.

You can add a to-do list item straight from your email / Gmail / Outlook inbox by forwarding do@Any.do. Attach files from your computer, Dropbox, or Google Drive to your to- tasks.
Why Any.do App?
Any.do app lets you create your own to-do lists and lets you sync your calendar as well. You can create your list through e-mail as well. Moreover, the app also sends reminders for completing your tasks. You can snooze the tasks as well using the app. It provides a simple clean interface and visuals and makes it easier for the users to work with. It is secured and safe for everyone to use.
Any.do App Reviews on the App Store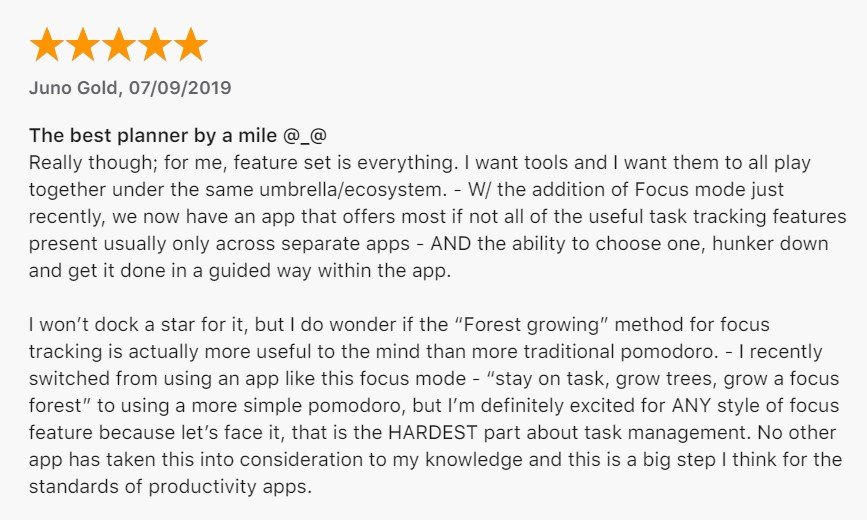 Frequently Asked Questions About Any.do App
Is the app completely free?
No, the app is not completely free on the App Store.
Yes, the app is secure as it doesn't store any personal information and it asks for very few permissions.
What permissions does the application require?
The app needs basic permissions like Storage, Location, and Photos/Media/Files.
Which android version does it require?
The application is compatible with android version 5.0 and above.
Does the app have a dark mode?
The app does have a dark mode.
Download the Any.do App
Like our Any.do App review? Check out more Mobile App Reviews or Submit your own Mobile App Reviews.