The digital economy is transforming how consumers interact with brands. Every day, more than 2.5 billion people use smartphone apps. In just about any vertical market you can imagine, companies are looking to apps as a new way to expand the reach of their brands and drive transactions. With an increasing number of app users at an increasing rate, app marketers have never been more important than they are today.
If you run a business that operates through digital channels (e.g., websites, mobile apps), then you need to know what goes into optimizing your content so it looks its best, performs well and drives users back to your site or app again and again. In this blog post, we'll explain what App Store Optimization and Google advertising are and how they work together in the context of app marketing strategy. We'll show you how these two strategies can be combined to create a powerful App Marketing Strategy for your company or brand app.
What is App Store Optimization?
App store optimization is optimizing your mobile apps for search visibility and ranking on Google, Apple, and other app stores. There are a few factors that contribute to your app's average app store ranking (ASR). With good app store optimization, you can rank higher, bringing more attention and downloads to your app. ASO is not just the process of making your app look pretty; it is an effort to attract the right kind of user to your app.
You want to rank as high as possible in the search results, so you can become more visible to users. Moreover, you want to make sure users find your app and click on it so that they can experience the app.
Why You Should Care About App Store Optimization
Once you've successfully App Store Optimized your app, you'll be able to drive more app downloads, engage with more users and increase retention. Additionally, the highest-ranked apps make it to the top of the search results, bringing more attention to your app. But don't just take our word for it. Many app developers have also reported that their app metrics increased after they started optimizing for their app store listing. For instance, in a study conducted by Sensor Tower, it was found that 84% of iOS app developers said that improving app store optimization is critical to growing their business.
Strategies for App Store Optimization
The Right Titles – Your app's title and description are the first things users see when they search for your app. Therefore, it is extremely important to optimize them.
Descriptions – You can't really explain how your app works in just a few sentences, so make sure to use lots of keywords in your app's description.
Images – You want to appeal to people's emotions, not just their brains. So, you don't want people to remember what your app looks like, but why they should download it.
Reviews – When someone downloads your app, they are taking a leap of faith that you can help them with whatever they may be looking for. So, it is important to earn this confidence by providing great app reviews for your users to read.
Developer name – Keep your app name short, compelling and consistent with those listed in the App Store and Google Play guidelines.
App URL – Your app's URL should be easy to remember, easy to type and easy to remember.
How to Start App Store Optimization
Once you have a solid plan in place for ASO, the first thing you need to do is identify your content strategy. This will help you decide which keywords to use in your app's descriptions, titles and URLs. You can start by brainstorming, collecting and categorizing your app's content into topics, and then sharing them with your team.
If you are starting from scratch, it is recommended to use keyword research tools and apps to identify relevant keywords and topics for your app. Once you have identified your top-performing keywords, you can start creating content for your app. This will include app screenshots, app reviews, FAQs, blog posts, video walkthroughs and more.

What is App Marketing?
App marketing is the promotion of a specific smartphone app in order to drive more downloads. It is a great strategy to use to boost revenue and increase the number of people using your app. App marketing is a strategy that is used to promote a specific smartphone app using a variety of channels like blogs, social media, email marketing, etc. The key objective is to drive as many people as possible to download the app so that more people can use it for further promotion.
Why do you need app marketing?
This is the most important question that you must ask yourself. Why are you investing in app marketing? What are your goals? What are you trying to achieve with app marketing? Now that you understand what app marketing is, you can now understand why you need it. Apps have become more than just a way to access information. They have become an important tool for engaging with and connecting with customers.
They are a key part of any brand strategy, allowing businesses to be more efficient and offer their products and services in a more personalized way. Every business's goal is to grow its customer base. Whether it is to increase sales, increase brand recognition, or increase customer loyalty, app marketing plays an important role.
Google Advertising
Google's advertising network is designed to help marketers engage with their ideal audiences in the most effective way possible. Users access Google's advertising network when they search for products or services on Google. The advertising exchange model of this network means that you pay to place an ad, and you pay the website you went to display the ad.
This allows you to place an ad in front of the person who just viewed your competitor's content. Ads on Google can be placed on both Google's network and through its network of network partners, including YouTube. Ads can take many forms, including text, images, videos and native ads like those on Google's own properties like YouTube.
How App Marketing and ASO work together
Google's algorithm looks at various factors to determine which app listings rank well in the app stores. ASO is one piece of the puzzle. When you optimize your app listing, you're also optimizing the content around it. This means you're optimizing the app title, description, screenshots, ratings and reviews. The app title is the title that's shown at the top of your app store listing. Ideally, it'll be short, enticing and enticing. The description is the content surrounding your app that appears underneath your app's listing. It should be detailed, informative and compelling.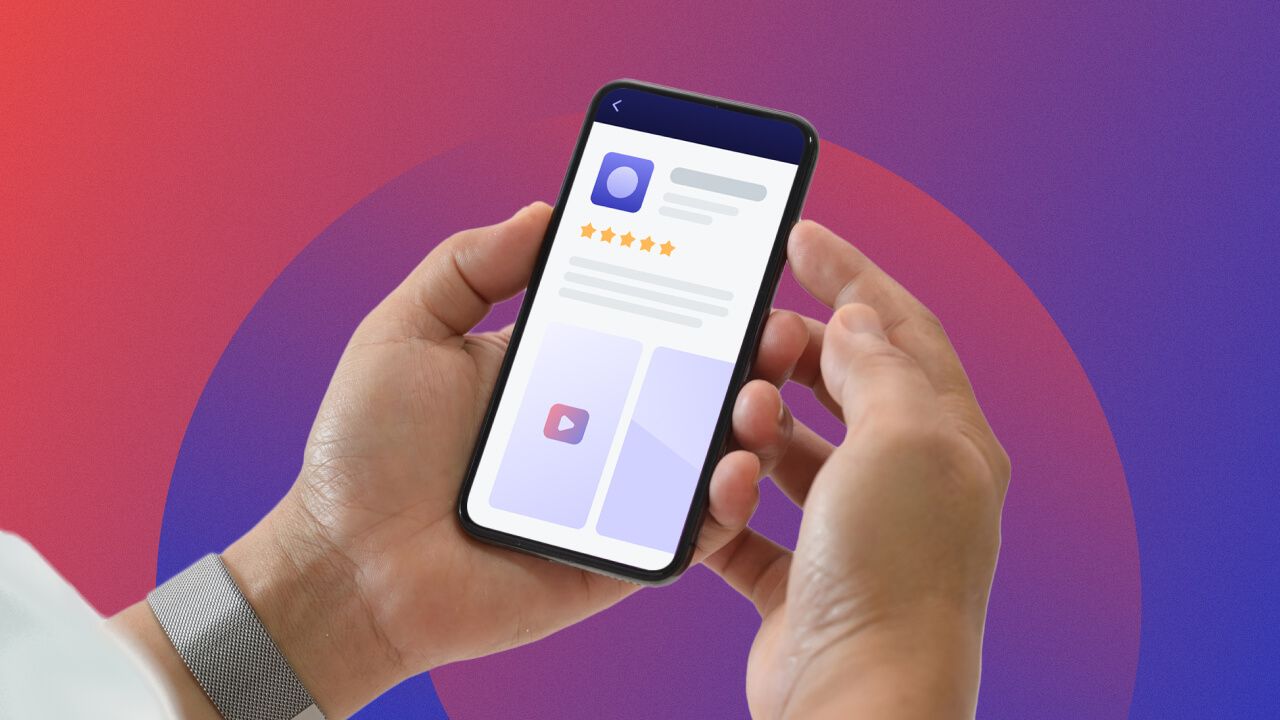 Screenshots are a visual representation of your app's content that's shown in the app store. Ideally, it'll look enticing and enticing to potential users. The ratings and reviews section is where you'll see the app store-specific ranking factors you mentioned earlier. It's also where you can collect valuable feedback and ratings on your app.
Finding the right strategy for your app
There are a lot of factors that go into optimizing your app listing to rank better in the app stores. Choosing the right strategy for your brand or app depends on the type of content you offer and the audience you're trying to reach. If you're selling apps, games or other content that can be categorized as non-interactive content, then ASO may be your best bet. For apps that offer interactive content, Google's algorithm is still important.
In this case, it's ranking on Google that's key. If you're trying to attract users to your brand or app among a certain demographic, then ASO might be an ideal strategy. For example, you might want to rank higher among the 18- to 34-year-old demographic in order to capture the majority of app store installs among this audience.
The bottom line
There hasn't been a better time to be in the app marketing game than now. The market is flooded with high-quality apps, and the app discovery is challenging for brands and app developers alike. Optimizing your app is key to getting discovered in the app stores. From the title and description to the screenshots, graphics and more, your app listing has to be compelling and enticing to get noticed.
The key to doing this successfully is to understand what Google's algorithm looks for when it comes to ranking app listings. Once you know that, you can use that information to your advantage and optimize your app listing to rank even higher in search results. That's all folks!