Main Highlights:
According to a series of late-breaking rumors and tweets from Bloomberg's Mark Gurman, today's Apple event may include the presentation of an all-new Mac Studio as well as a new standalone display, dubbed the Studio Display.
Another reputable source of Apple rumors, Ming-Chi Kuo, believes Apple will deliver a more powerful Mac mini this year, combined with a "more affordable" 27-inch display.
The "Mac Studio" and a new external "Studio Display" are expected to be unveiled with a new 5G-capable iPhone SE and an improved iPad Air with 5G connection during the event.
According to a series of last-minute reports and tweets from Bloomberg's Mark Gurman, today's Apple event might feature the unveiling of an all-new Mac Studio as well as a new standalone display, presumably named the Studio Display.
The next Mac would be smaller than a Mac Pro but more potent than a Mac mini, positioning it as a tiny standalone computer aimed at professionals. The term "Mac Studio" first surfaced in a piece from 9to5Mac last week. Meanwhile, the new display (which might be the "Studio Display" type mentioned by 9to5Mac) would run iOS and be powered by an Apple A-series chip, often found in the company's iPhones and iPads. The monitor's exact specifications are unknown, with some stating Apple is developing 5K and 7K variants.
Both gadgets, Gurman writes, are "ready to go," which is why he anticipates an announcement today. However, in a previous tweet, he stated that Apple is preparing a second deployment in May or June, during which new Macs may be introduced.
Ming-Chi Kuo, another credible source of Apple rumors, expects that Apple will release a more powerful Mac mini this year, along with a "more cheap" 27-inch display. His tweet, though, makes no indication of whether he expects them to be disclosed this week, instead stating that he anticipates both arriving later this year.
Gurman made his Mac forecast in January 2021, when he stated that Apple was developing a new Mac geared at professionals that will be "half the size" of the existing Mac Pro. "The design will be mostly made of metal and may evoke memories of the Power Mac G4 Cube," he wrote at the time.
In the same January 2021 article, Gurman also mentioned that Apple has begun developing a lower-cost alternative to its $5,000 6K Pro Display XDR geared at consumers rather than professionals. Gurman said this week in a tweet that Apple is developing two displays: a 5K entry-level model and a 7K replacement to the existing Pro Display XDR. If Kuo and Gurman's projections are correct, we may see the 5K model introduced today.
The "Mac Studio" and new external "Studio Display" are likely to be introduced during an event that will include a new 5G-capable iPhone SE and an upgraded iPad Air with 5G connectivity.
Here's a comprehensive list of things we're anticipating at the March 2022 event:
IPHONE SE 3 WITH 5G
Apple's next third-generation iPhone SE is projected to replace the 2020 model as the company's entry-level iPhone. The first iPhone SE was released in 2016 and stayed available for four years, indicating that the SE line is poised for more rapid evolution.
According to respected analyst and leaker Ming-Chi Kuo, the iPhone SE 3 will almost certainly contain the newest A15 Bionic engine, millimeter-wave 5G, 64GB of primary storage with 128GB / 256GB options, and preserve the current model's style and colors. Kuo disclosed the information using a verified Twitter account that has stayed silent until now.
Thanks to its then-current technology, the 2020 iPhone SE was astonishingly affordable, but its battery life was never the highlight. With US carriers requiring 5G phones on their shelves, the battery life on a new iPhone SE would be a more significant worry – much more so if the form factor remained the same. Although the current iPhone SE body is based on iPhone 8, its dated design language extended to iPhone 6 in 2014.
Additionally, the iPhone SE may adopt the form factor of the iPhone 13 Mini. Due to claims that the iPhone 12 Mini sold at a lower-than-expected rate, it's speculated that the iPhone 13 Mini will be Apple's last mini mainstream phone. However, identical to how the 2016 iPhone SE carried over the tiny form of the iPhone 5s and the 2020 iPhone SE took over the smaller iPhone 8 design, the iPhone SE might become the new home for the Mini.
There is no announcement on pricing yet, but I don't anticipate a discount from the $399 initial price. Given the high cost of 5G modems, a beginning storage choice of 64GB seems reasonable if the price is to remain stable. Touch ID will also help keep expenses down if the design is retained.
IPAD AIR
In 2020, the iPad Air was redesigned in the iPad Pro-style, with flat sides, tiny bezels, Apple Pencil 2 compatibility, USB-C, and a new Touch ID sleep/wake button. However, the still-new design is falling behind: last year's iPad Mini mirrored the creation of the iPad Air but improved upon it with the current A15 Bionic chip and 5G connectivity choices (though just sub-6GHz and no millimeter-wave support).
Thus, it makes sense for Apple to release an upgraded iPad Air equipped with the newest A15 Bionic CPU and 5G connectivity — and potentially also taking center stage. 
REDESIGNED MACBOOK AIR WITH A NEW M2 PROCESSOR
At this presentation, Apple might reveal a new MacBook Air with the new M2 processor. The current MacBook Air design dated 2018 and served as a testbed for the Apple M1 chip's 2020 release.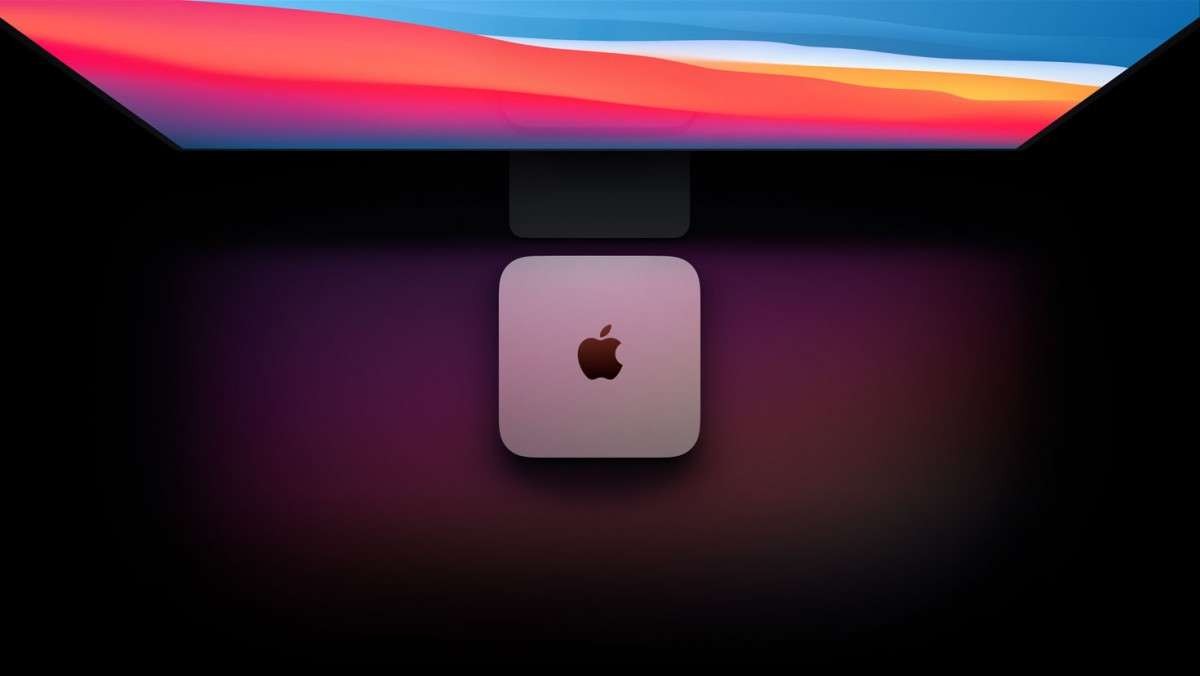 MAC STUDIO
A new Mac Mini was expected to be released late last year but never materialized. At the moment, the only way to take advantage of the new M1 Pro and M1 Max CPUs is to purchase one of the latest MacBook Pro models. That would change with introducing a new Mac Mini equipped with the latest CPU choices.
Apple is said to be launching a Mac Mini / Mac Pro hybrid gadget named the "Mac Studio" on Tuesday. In January, Bloomberg's Mark Gurman suggested that the "mostly metal" gadget "may evoke nostalgia for the Power Mac G4 Cube," implying that it could resemble a taller Mac Mini.
The current Mac Mini design dates back to 2010, designed to accommodate an optical drive snugly. Thus, it is past time for a new Mac Mini chassis, but if not, we may hope for a return of the "Pro"-looking space grey finish. The Mac Mini may be divided into a pro and an ordinary model equipped with the new M2 CPU.
At now, there is just one iMac with M1 CPUs available, and it only comes with a 24-inch display. If no new, more giant iMacs are announced on Tuesday, we may see them later in the year. The iMac Pro also retired a year ago, so a new version would be an intriguing surprise; however, there have been no supply chain leaks indicating a new version is near. There's also the Mac Pro, which currently lacks an M1 option — and while one is believed to be in the works, don't expect one on Tuesday.