Photo editing is similar to putting the finishing touches on a painting. Unless you apply that final touch, photographs seldom appear as wonderful as they might. Because most people take images on their smartphones, we've compiled a list of the top photo editing apps that you can use on the move to improve your photography. There are a plethora of free online photo editors to select from. We've compiled a list of the finest free photo editors that you can use without spending a lot of money.
While Photoshop may appear intimidating, its sibling product, Adobe Photoshop Express Editor, is anything but. Each instrument is conveniently located and simple to use. Adobe Photoshop Express Editor is a free image editor. It is overflowing with tools that will assist you in enhancing the visual appeal of your images. Among other things, you'll be able to eradicate red-eye, resize images, and do color corrections.
It is accessible via your browser or mobile application. With tools for color balance, resizing, cropping, altering lighting, and rotating, editing photographs is a breeze. The user interface is visually appealing while being intuitive. Our only critiques are that it was built in Flash rather than HTML5 and that the available image formats are somewhat limited.
Canva is an easy-to-use photo editor that enables users to make graphics and edit pictures using drag and drop. Creating a design from scratch takes no time, and you do not need to be an expert to use this free photo editing software. It comes with a slew of tools that will assist you in developing the most significant design or editing pre-existing images.
One of Canva's most prominent features is its massive template selection. In minutes, drag and drop your photographs into a pre-designed layout and personalize them with dozens of fonts, drawings, graphics, colors, and design elements. Canva enables you to create stunning items for sharing, printing quickly, or exporting. Additionally, this online image editor contains built-in support for fixing any issues via search, tabs, and articles.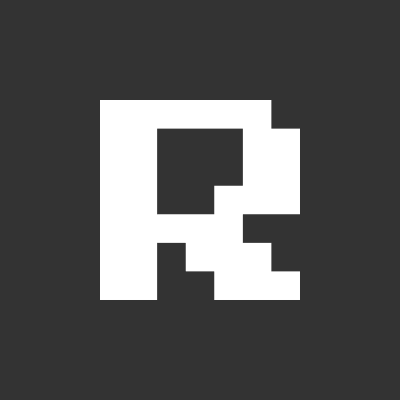 With the Resizing application, simply drag and drop your photographs into the home page's box. Then you select the method you wish to resize your image (by width, by height, custom size, by percentage, or by the most prominent side of the image). You can compress your image for quality assurance purposes and select your new file format (jpg, png, or web). A new image is saved to your computer once you click the save button. That's it. There are no luxuries, but there are also no worries.
Regrettably, this online service does not have any more photo editing features in addition to resizing. However, hey! It's free, and we appreciate simplicity.
In our search for the best free photo editor, we also looked at inPixio. When it comes to usability, functionality, support, speed, and affordability, inPixio consistently gets top grades from users. This program includes some excellent capabilities for perspective correction, image correction, dehazing, and even editing metadata to add headlines, captions, and copyright information directly within the app.
Removing the background from a photograph is also available as a free service from inPixio. This method will work fine as long as you can tell what you want to eliminate and maintain by looking at a photo. inPixio is a lot of fun to use, even if it's not the best free picture editor around.
Take a look at Instasize if you're looking for a great free photo editing program. The app was created for users on social media and influencers to create visually appealing, creative images and films for their social media feed. You may also use it to edit your movies, as it comes with various video editings features, such as filters and color correction tools.
More than 500,000 people use Instasize every day. In addition to photo retouching tools, fonts and text editing are all available as well. The free version has limitations, but the Premium edition costs $4.99 a month and is jam-packed with features.
Adobe is a well-known brand in the photography industry, with hundreds of photo editing and enhancement programs under its belt. Adobe Photoshop Lightroom is one such program. Upload and edit many photographs at the same time using this cloud-based software. It wouldn't be from Adobe if it didn't include fantastic photo editing capabilities built-in, and if you get stuck, they have extensive online tutorials to help you out.
You may edit your photos with Fotor's photo editing suite to produce high-quality images. Color, size, lighting, and many other aspects may be customized with a few simple mouse clicks. It offers an HDR effect as well for those that need it.
Fotor's brilliance is in its vast selection of one-click filters, which may dramatically improve the look and feel of any photograph. For those who don't need Photoshop or GIMP's capabilities, Fotor is a good alternative. It has many of the same features as Photoshop but isn't quite as feature-rich.
Our list of the top free photo editing apps includes VSCO as an alternative. It's easy to get lost in the simplicity of VSCO's UI and robust tools. If you want to make your photographs more shareable, use the app's extensive filter library.
The VSCO social media channel lets you do this. There is their social network, but it's not the only option. Color correction, exposure, cropping, and spot healing are available in VSCO's suite of photo editing tools. There are only ten filters available in the free edition, which is a pittance compared to the 200+ in the subscription version. The annual cost of a VSCO premium membership is $19.99.
In addition to being a free picture editor, BeFunky offers a variety of other features. This photo editor app's easy-to-use tools produce high-quality results for editing photos or creating collages. Over time, utilizing this software will become increasingly enjoyable.
It's easy to make a new Facebook banner or other social media image by choosing from various free collage layouts and design elements. It's an online picture editor with a mobile app built-in. You may save your work to Dropbox or Google Drive and then share it on social media sites like Facebook, Pinterest, or Twitter using integrations. With BeFunky's drag-and-drop feature, getting started is a breeze.
Pixlr's powerful photo editor runs in your browser, which makes it the most convenient option for editing photos on the go. Photo editors like Pixlr are fantastic since they are simple to use and may produce the kind of polished results you've been hoping for.
It's a Photoshop clone called Pixlr, and it lets you import photos from Facebook and has a slew of image editing tools. In terms of capability and user interface, Pixlr and GIMP have both been compared. While some may consider it excessive, others may see it as the perfect combination of aesthetics and utility.