Main Highlight:
Billogram is a unique participant in the European recurring payments business
Billogram is unlikely to enter the debt collecting business as it grows
Billogram has raised $45 million in funding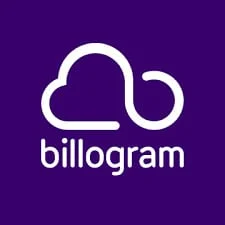 The way we pay for products has evolved slightly over time, and the payments sector is producing new developments. During the COVID-19 epidemic, payments shifted dramatically to digital platforms: many consumers and companies transferred their purchases online, and a considerable fraction of those who continued to buy and sell in-person went cash-free.
Payment processes must naturally change and adapt to reflect changing customer behaviours and preferences. Billogram, which aims to improve payment and invoicing processes through technology automation, has just received more investment and plans to grow across Europe.
Billogram, which has created a platform for third parties to construct and manage any type of recurring payment (not one-time transactions), has raised $45 million in funding.
The funding will be used to help the Stockholm-based startup expand from its current base in Sweden to six more markets, according to Jonas Suijkerbuijk, Billogram's CEO and founder, in an interview, to cover more of Germany (where it is already active), Norway, Finland, Ireland, France, Spain, and Italy.
The company began working with SMBs in 2011, but eventually shifted to dealing with larger corporations, which now account for the majority of its revenue. Suijkerbuijk added that in 2020, signed transactions went risen by 300%, and the first half of 2021 rose 50% more on top of that.
Its consumers include utilities such as Skanska Energi and internet provider Ownit, as well as enterprises such as remote healthcare provider Kry that accept invoices and monthly payments from their clients. (There are others with whom the corporation is under NDA and cannot reveal.)
What Billogram focuses on is a separate and far more sophisticated beast: It is more integrated into the business of providing services, may involve different services, and the fees may vary from billing period to billing period. For this reason, even large firms in the digital payments space, like as Stripe, which may already have tools that may assist manage subscriptions on their platforms, engage with companies like Billogram to design the experiences to handle their more complicated types of payment services.
Billogram is not now threatened by the prior set of rivals. "Debt collection agencies are huge on invoicing, but no one loves them — not their customers, nor their customers' customers — so they make wonderful competitors," Suijkerbuijk joked.
This also means that Billogram is unlikely to enter the debt collecting business as it grows. Instead, he added, the emphasis would be on developing new tools to make invoicing and payments easier and less unpleasant for clients. This will most certainly entail greater investments in customer support and general improvements to the invoicing experience —
Something we've seen become a greater issue during the pandemic, as businesses recognised they needed to approach non-payments differently than they had previously, given global events and the impact they were having on individuals.
The funding
Billogram, situated in Stockholm, has recently received a new €15 million investment. Swisscom Ventures led the investment and will continue to engage closely with the firm to assist accelerate its expansion. It follows a €45 million increase last year.
This fresh round is also supported by current investors such as Partech, CNI Nordic, and Inbox Capital.
"The fact that one of Europe's leading telecom providers sees the potential in our company and the value our platform provides is crucial proof of our suitability for international markets," says Billogram CEO Jonas Suijkerbuijk. Creating long-term, loyal, and lucrative connections with end-customers has recently become more vital than ever. It's excellent that significant European players are finally seeing how it gives immediate cost savings, improved revenue, and more profit per end-customer."
SaaS payment platform
Billogram has been providing an innovative and next-generation billing platform for organisations that rely on recurring payments since 2011. Billogram uses smart technology to deepen companies' interactions with end consumers while also automating payment procedures to minimise expenses, boost revenue, and reduce churn.
The Swedish innovators initially targeted smaller firms and were among the first in Sweden to efficiently digitise paper invoices. Since then, the product has developed from a digital invoicing service to a software platform that strengthens client relationships, and this adaptability and dynamism is helping to continue development.
The platform is a must-have for invoice distribution, payments, and reconciliation. Their platform improves corporate clients' end-customer experiences in areas such as telecommunications, energy, parking, banking, and security. The firm has seen record growth in the Swedish market over the last two years and has expanded into numerous European regions.
This strategic investment and connection with one of Europe's largest telecom firms is seen by Billogram as a key step forward in their continued growth into the European market, demonstrating that organisations with recurring payments face the same challenges across the continent.
"Billogram is a unique participant in the European recurring payments business," said Pär Lange, Investment Partner at Swisscom Ventures. Based on our knowledge and experience in the telecom industry, we are pleased by their technology and its ability to significantly boost end-customer lifetime value at a time when this is more crucial than ever. As a result, we are really enthusiastic to continue our worldwide expansion with our knowledge and network."