Main Highlights
The "CryptoTech" sector in India is estimated to be worth $241 million by 2030, and $2.3 billion globally by 2026.
The research titled "Crypto Industry in India" was released by NASSCOM in collaboration with WazirX.
This projected exponential rise is likely to be fueled by the country's youthful population's rapid embrace of crypto-related ventures.
Crypto investment in India has increased dramatically in the previous year, according to a recent report by blockchain analytics firm Chainalysis, which claims a jump from $923 million to $6.6 billion.
A cryptotech report released today by the National Association of Software and Services Companies (NASSCOM) in collaboration with the Indian crypto exchange WazirX, the cryptotech market in India has the potential to generate $184 billion in economic value added in the form of investments and cost savings by 2030.
According to the research, titled 'Crypto Industry in India,' the Indian crypto sector may produce over eight lakh employment by 2030. The worldwide cryptotech sector is expected to reach $1.6 billion by 2021 and $2.3 billion by 2026, according to the report. In India, the sector presently employs 50,000 people, a figure that is anticipated to rise to nearly 800,000 by the end of the decade.
"The cryptotech industry in India has not only proven a beneficial effect at the grassroots levels but is emerging as one of the fastest-growing technological sub-sector," stated Debjani Ghosh, President of NASSCOM. She also stated that India has the most unique ecosystem for cryptotech to play a revolutionary role in boosting critical priority sectors like healthcare, safety, digital identity, commerce and finance, and remittances, as well as assisting in solving pandemic-related problems.
Cryptotech innovation in India
A consultative and supportive regulatory approach to crypto technology, she believes, may assist promote the expansion of this ecosystem and blockchain innovation in India. According to the research, over 230 businesses are currently functioning in the cryptotech field in India, and growing investment from institutional and retail investors has raised awareness of the category in India.
NASSCOM, a non-profit industry association, is the apex organization for India's 194 billion dollars IT-BPM sector, which has made a tremendous impact on India's GDP, exports, employment, infrastructure, and worldwide prominence. This industry employs the most people in the private sector in India.
Through policy advocacy, NASSCOM is focused on establishing the infrastructure critical to the growth of the IT-BPM sector, as well as assisting in setting up the strategic direction for the industry to unleash its potential and dominate fresh frontiers.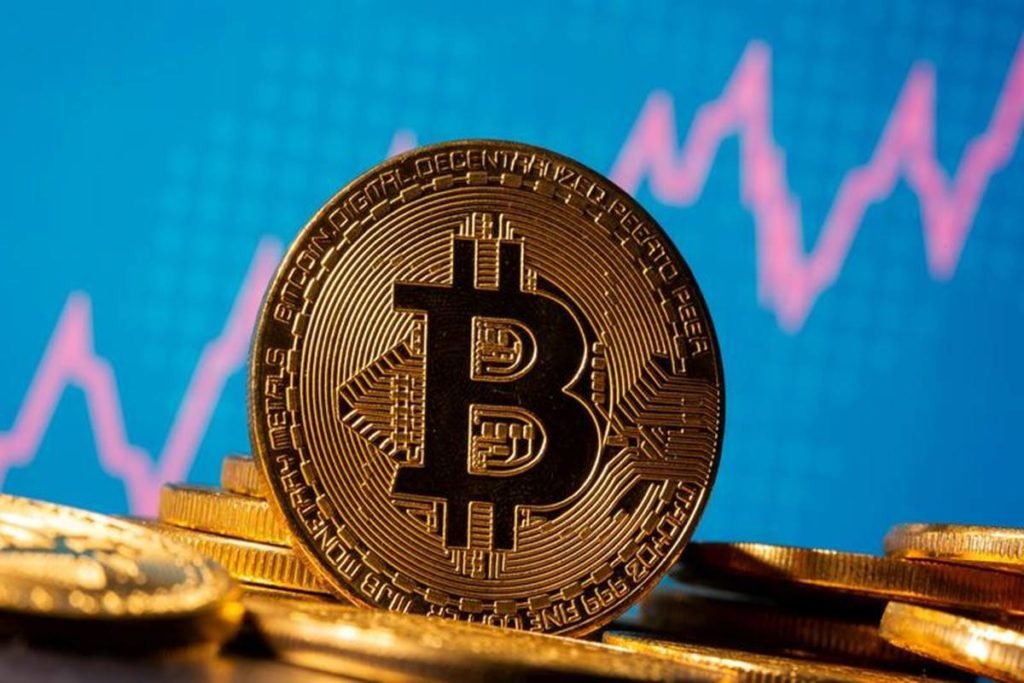 WazirX is the most reputable Bitcoin and cryptocurrency exchange in India. WazirX was founded by a group of dedicated traders and blockchain enthusiasts. They're on a quest to get every Indian involved in the Blockchain revolution. The world is rushing toward this transformation at an unparalleled rate.
"Crypto is poised to push our PM's Digital India goal forward," stated Nischal Shetty, Founder, and CEO of WazirX. In fact, the number of users from Tier II and Tier III cities has increased by a factor of ten." He also stated that in the future years, crypto would break down financial barriers for rural India, providing greater possibilities and access to jobs, investment, and finance.
Seven main themes driving blockchain technology
The research identified seven main themes driving the industry's growth: Bitcoin, smart contracts, Decentralized Finance (DeFi), tokenization, Non-Fungible Tokens (NFTs), cryptotech capital, and Central Digital Bank Currencies (CBDC).
According to the Global Startup Ecosystem Report 2021 (GSER), blockchain technology has emerged as the second fastest-growing startup sub-sector globally, with a 121 percent growth in Series A agreements over a five-year span.
Blockchain came in second place, trailing only agritech and new foodtech, which witnessed a 128 percent rise in Series A transactions during the same time period. Furthermore, the survey discovered that 10% of worldwide startups are working on or leveraging blockchain technology in some capacity.
The GSER, which polled over 10,000 global startup executives, classified companies into three categories: growing, matured, and decreasing. It grouped blockchain technology with sophisticated manufacturing and robotics, AI and Big Data, and fintech.