Main Highlights:
CuriousJr is a vernacular-based online coding platform that enables pupils without laptops to learn to code on their mobile devices. The Gurugram-based educational technology business caters to youngsters aged eight to seventeen.
The long-term goal of CuriousJr is to teach 50 million children to code within the next five years. Additionally, the company is working on an iOS version that it plans to launch shortly.
It raised $1 million in seed funding from WaterBridge Ventures, EnziaVentures, and angel investors in September 2021.
Coding is gradually establishing itself as a necessary ability in this digital era. Indeed, in response to COVID-19-related lockdowns, the National Education Policy 2020 hastened the introduction of coding to students. However, one of the most significant challenges these youngsters faced was an absence of digital access.
Understanding this problem, Amit Shekhar, Janishar Ali, and Mridul Ranjan Sahu launched Curiosity Edtech Private Limited (CuriousJr) in September 2020. They are all graduates of IIT-BHU (Varanasi).
CuriousJr, an online coding platform built on vernacular, enabling pupils without laptops to learn to code on their mobile devices. The Gurugram-based ed-tech startup serves children aged 8 to 17.
Mridul tells that they discovered that 88 percent of India's 270 million youngsters in grades K-12 lack access to a computer/laptop. That is why they chose to focus on developing India's first mobile-based code learning platform for students in grades K-12. They feel that learning in one's native language enables young children to think more critically and effectively use their coding abilities to develop into exceptional coders of the future.
Apart from Hindi and English, the business is examining the possibility of adding Marathi, Telugu, Bengali, and Gujarati to the app. CuriousJr asserts that it is the only K12 mobile-based coding education market player.
Making coding accessible to the general public
Mridul explains that they focus on producing high-quality information and gamifying the entire platform to keep students engaged and learning more effectively. CuriousJr's three-step learning method begins with bite-sized content, continues with coding in the code arena, and concludes with students publishing their creations on the CuriousJr App Store.
The startup is an impact-based learning system; it enables students to learn and see the impact of their learning to stay motivated. Additionally, the portal includes classes in Block Coding, JavaScript, HTML, and computer fundamentals and will soon introduce courses in additional programming languages such as CSS, Python, and others.
Mridul explains that while the curriculum is now organized into classes, the team aims to personalize it based on the students' skill set. With 500,000 downloads, the platform currently serves 165,000 kids who produce over 300,000 apps on the CuriousJr App Store. Nearly 60% of CuriousJr's users come from Tier II and III towns, with the remainder hailing from metropolises and Tier I cities.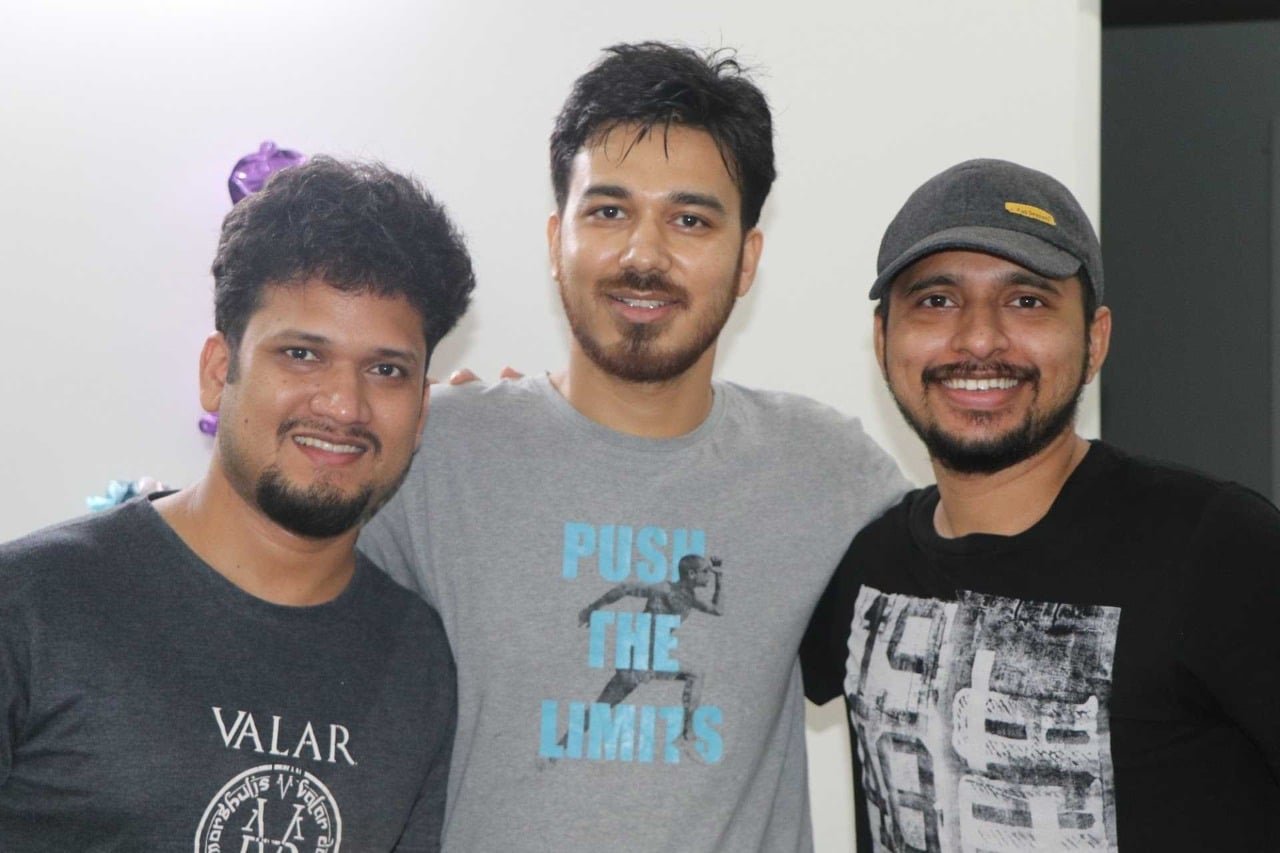 About CuriousJr's Founders
For 11 years, Amit, Ali, and Mridul have known each other. Both Ali and Amit are ardent developers who have spent the last five years teaching coding to professionals. They had co-founded MindOrks to train professionals in Android development. MindOrks is the largest Android developer community, with over three million members.
The startup employs 14 full-time professionals across technology, product, content, and growth. While Amit leads the product team, Ali oversees technology and curriculum development, and Mridul oversees the company's growth, user research, and business operations.
Model of business and monetization
To make coding accessible to the public, the Gurugram-based firm is presently offering its platform for free. CuriousJr promotes itself as a pre-revenue company that plans to someday monetize itself by charging students a monthly Rs 1000. Additionally, it intends to monetize its class-based curriculum packages alone or through a coach-assisted model.
Financing and the road ahead
CuriousJr's long-term goal is to teach 50 million youngsters code within five years. Additionally, the business is developing an iOS version, which it intends to launch shortly. It raised $1 million in seed funding in September 2021 from WaterBridge Ventures, EnziaVentures, and angel investors.
According to BLinC Invest, an ed-tech-focused venture capital firm, India's online education business is predicted to be worth more than $3.5 billion by 2022 — over five times the $735 million it was worth in 2019. Additionally, coding for children is predicted to be a $14 billion market in India.
CuriousJr competes against some of the industry's biggest names, like Unacademy, BYJU'S, Tinker Coders, and Coding Ninja. According to Mridul, what sets CuriousJr apart is its mobile-based code learning platform, which is linked with vernacular languages to aid pupils in grasping the concept.