What is a Dealfor app?
Dealfor is a deal website that offers users coupons, codes, and discounts on online shopping sites. It only works on Amazon. Aside from coupons, the app also allows you to shop at their portal and earn cashback. The cashback reflects on your deal, allowing you to earn points and shop more.
This app allows you to get the most up-to-date coupons for the best shopping deals. It provides you with a variety of categories from which to choose. you can get guaranteed cashback and rewards on amazon products. It allows you to save money and offers fresh coupon codes by many participating retailers on amazon. you may redeem them for instant savings.
Pros of the Dealfor app :
You can save money 

It is on a varied number of products 

You can use points in exchange for coupons 

You can get up to a 99% discount on products.
Cons of Dealfor app:
It is only limited to amazon sites
Features of Dealfor App:
Deal for offers

daily deals

and coupons in clothing, shoes, beauty, personal care, home baby, outdoor, and many other categories.

It supports multiple sites such as America, Germany, France, and many others.

You can assist in obtaining rewards by registering in the deal for the app.

You can earn points in that case as well if you try out the app.

If you use the app for more than 10 seconds for the first time every day, you will earn points.

You may also earn points if you invite your friends to register on the app.

These points can be converted into rewards.
Why Dealfor App?
Everyone loves to save some money Coupons are a great way to save money when shopping online. It is an easy-to-use app. It only does business with Amazon. and its diverse options may assist you in locating the category of product you seek. Open the app and complete simple tasks to load offers on desired products. 
When you are a new user of the app, you can earn points by scrolling through it for more than ten seconds. These points can be converted into coupons by you. Cashback can also be earned with each purchase made through the links and codes provided. Once your code has been served, you can proceed to the checkout page and pay the remaining balance.
You just have to create an account, open the app and you can find the best deals for you. It requires device and app history access to retrieve running apps and read sensitive log data. It also uses your location to determine an approximate location (network-based) and a precise location (GPS and network-based).
It is necessary to have permission for Photo/media/files/phone to read the contents of your USB storage, phone status, and identity read the contents of your USB storage, phone status, and identity. It also has access to your storage, camera, and wi-fi connection data.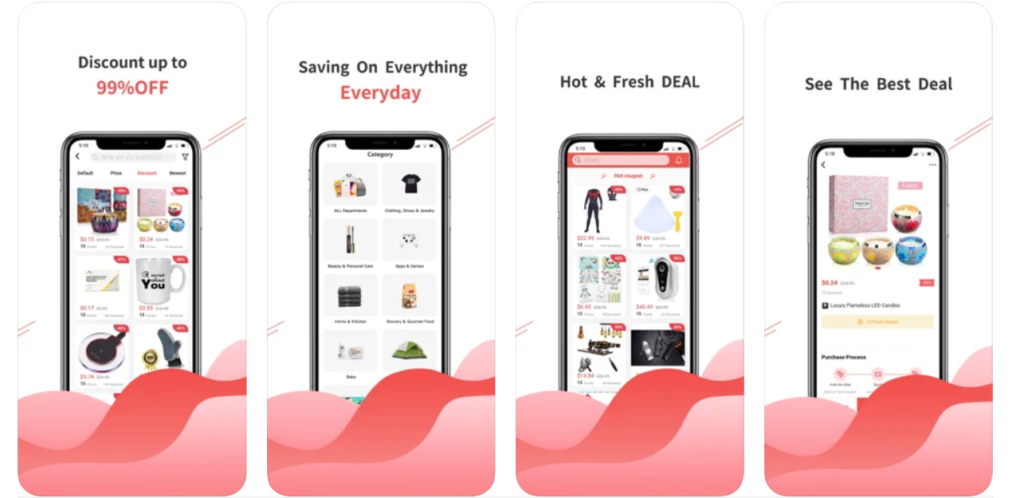 Frequently Asked Questions 
iOS and  Android platforms 
Yes, The app is free to use. 
 Is the payment secured for in-app purchases? 
Yes, it offers in-app purchases.
User Reviews: 

Download the app here:
Like our Dealfor App Review? Check out more Mobile App Reviews or Submit your own Mobile App Reviews.