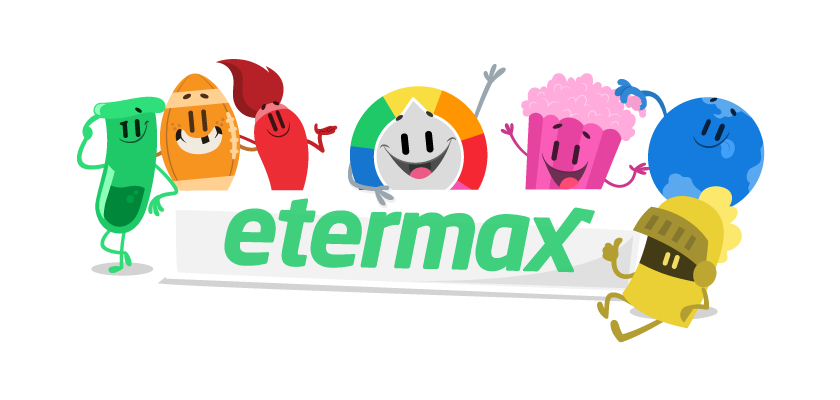 Etermax is an Argentina based game studio.
It released 8 games in 2020. While none in 2019.
Etermax has Game, In-Game Ad, and AI departments.
Etermax, an Argentine-based game developer, was formed in 2009 to create games based on the regional Spanish language of Argentina. The business has many offices in Buenos Aires, Mendoza, Montevideo, and Berlin. The company also has offices in São Paulo and Mexico City for commercial support.

Etermax is Latin America's pioneer in the social video game genre. It has several accomplishments such as surpassing 800 million global downloads.
The group also includes an In-Game Advertising division, a leader in the area in offering gaming advertising services across an extensive network of more than 1,800 owned and represented titles. Etermax also has an Artificial Intelligence division focused on providing businesses with technical innovation services.
2020 is a Good Year for Etermax
In 2020, Etermax executed its strategy well. The publisher of the popular smartphone game, Trivia Crack, released eight titles during the pandemic.
As I mentioned earlier in the article featuring the India-based Bombay Play, mobile gaming is on a rise in this pandemic. According to market analyst App Annie, mobile gaming is projected to rise overall by 25 percent to $112 billion as individuals seek solace from games while social distancing.
Etermax has seen the regular use of its games rise by 20 percent since the quarantine started. Not all of the games have taken off. But in less than a week, Words & Ladders crossed 1.5 million, and in its first month, Trivia Cars hit 1,5 million downloads. From March through October, some nations saw downloads increase five-fold.
The company did not release any new titles in 2019. But, this year it launched a lineup of seven new releases. The company stated that it concentrated on its internal processes, including the assembly process of its Genesis prototype, and built a forum to more easily launch games. 
During this year, Etermax's game users grew 120 percent. For Etermax, which began in 2009 and had a massive international hit with Trivia Crack, those are good outcomes. All of Etermax's games reached 800 million downloads.
Word Crack Mix 2, Words & Ladders, Word Crack 2, Word Show, Subject Twister, Trivia Cars, Triviatopia Run, and Trivia Crack Adventure were the latest titles this year. In Mendoza, Argentina, Etermax opened a new office and acquired Performash to beef up its ad tech capability. The organization recruited more than 170 employees and expanded to more than 450 in total.