What is Freelancer App?
Freelancer is an Australian freelance marketplace website, which allows potential employers to post jobs that freelancers can then bid to complete. Founded in 2009, its headquarters is located in Sydney, Australia, though it also has offices in Vancouver, London, Buenos Aires, Manila, and Jakarta.
Freelancer is a marketplace where employers and employees are able to find each other. The site allows employers to post work for site members who place bids in a competitive tender process. The site also allows members to host and enter contests for which prize money is offered as a reward. 
Freelancers and employers develop profiles on the site as they offer, win, and complete work, and write and receive reviews of people they work with or for. The site's members receive a finite number of bids to use on the site, which are periodically replenished. A series of account options are offered, ranging from free accounts to professional subscriptions.
Main Highlights
Design overhaul.

Up Next on Desktop App.

View contacts from the different ongoing projects they accepted.

Download attachments.

Features Of Freelancer App.
Hire designers on Freelancers and get anything designed, from a business card to a website.

 Give the brand a professional logo instead of using a logo creator or logo maker.

Find eCommerce developers like Shopify and WordPress developers.

Registration and user profile.

Advanced search.

Payment processing and transaction fees.

Job listing.

Bidding mechanism.

Messaging.

Project management tools.

Payments.
Why Choose Freelancer App?
Hire programmers and developers on Freelancer. Whether you're looking for experts in .NET, PHP, HTML, CSS, SQL, MYSQL, software architecture, Java, Javascript, Python, C# programming, or SEO we've got you covered. Find eCommerce developers like Shopify and WordPress developers. Get a mobile app developer for iOS, Android, or even cross-platform tech stacks like React Native and Flutter.
 Hire writers for article writing and content writing. Expert writers are here to help you out with creating, editing, and proofreading content. Get research articles, creative writing, marketing copy, all done on Freelancer. Hire marketers for search engine marketing, Facebook marketing, Google AdWords, internet marketing, online marketing, YouTube, email marketing, or Google Analytics. Find translators for English, German, French, Spanish, Chinese (Simplified), Chinese (Traditional), Mandarin, Cantonese, Italian, or Hindi. Get translations into any language through our giant worldwide talent pool.
Freelancer App Reviews on the App Store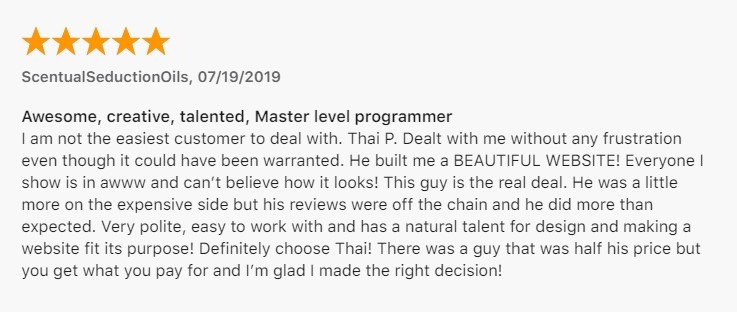 Frequently Asked Questions About Freelancer App
Is the app completely free?
No, the app is not completely free on the App Store.
Yes, the app is secure as it doesn't store any personal information and it asks for very few permissions.
What permissions does the application require?
The app needs basic permissions like Storage, Location, and Photos/Media/Files.
Which android version does it require?
The application is compatible with android version 5.0 and above.
Does the app have a dark mode?
The app does have a dark mode.
Download the Freelancer App
Like our Freelancer App review? Check out more Mobile App Reviews or Submit your own Mobile App Reviews.