Main Highlights
HomeLane, a Bengaluru-based technology company, raised $50 million in a Series E investment round
Users join HomeLane and interact with designers on the site to personalize designs and furniture sets that are most suited to their needs
The company claims to have built a community of over 20,000 customers across the country
They will spend some of the cash on new technology such as augmented reality, which will make the procedure more comfortable for the consumer
HomeLane, a Bengaluru-based technology company, raised $50 million (Rs 371 crores) in a Series E investment round headed by IIFL AMC's Late Stage Tech Fund, OIJIF II (Oman India Joint Investment Fund), and Stride Ventures. Existing investors such as Pidilite, Evolvence, NuVentures, Sequoia, and Accel took part in the round as well.
HomeLane has now successfully raised $104 million (Rs 765 crore) in funding over the previous seven years, according to the official announcement. This fundraising transaction was advised solely by The RainMaker Group. Srikanth Iyer, Co-founder, and CEO of HomeLane said that the cash will be used for three things: brand growth, upgrading the tech platform, and developing new digital products.
The business, founded in 2015 by Rama Harinath, Srikanth Iyer, and Vivek Parasuram, offers consumers end-to-end interior design solutions. Users join HomeLane and interact with designers on the site to personalize designs and furniture sets that are most suited to their needs.
HomeLane also has a physical presence through its 16 experience centers, where clients may peruse its collection utilizing virtual 3D designs. It also offers an affiliate network to help designers get work on the platform. One of HomeLane's unique selling points is its co-creation platform, which allows buyers to engage with designers and make modifications to the design. Because everything is done online, this saves time and effort.
HomeLane offers associate designers a 6-8 percent commission on every design job they take on for consumers. HomeLane produces and installs furniture at the client's location, while the designer manages customer interactions. HomeLane competes with other interior design companies such as Livspace, as well as online furniture selling platforms such as Pepperfry and Urban Ladder.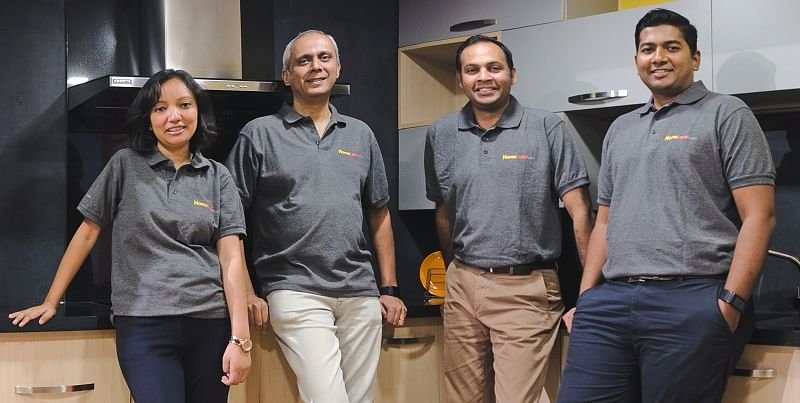 How will HomeLane use the funds?
They are now present in 18 locations and intend to expand to around 25 cities. They need to increase trust in the HomeLane brand, thus a portion of the cash will be used for brand promotion. "Because we are a tech interior design platform, we plan to spend the money on the technology itself," Srikanth explained. They have some fantastic goods, such as SpaceCraft, a virtual design platform.
They will also spend some of the cash on new technology such as augmented reality, which will make the procedure more comfortable for the consumer. The third focus is largely on expansion. Since November 2020, they have been operationally cash flow positive.
HomeLane offers personalized and professional end-to-end tech-enabled home interior services. The company claims to have built a community of over 20,000 customers across the country.
Goal of HomeLane
Their ambition is to become the country's go-to player for home decor. In the next four to five years, they want to serve at least 8% to 10% of the market. Tanuj Choudhary, Co-founder, and COO of HomeLane said that the company's goal is to go public in the next several years.
Tanuj, who spoke about activities during the pandemic, stated that owing to the COVID-19 epidemic, users who had already purchased houses required their interiors to be completed. However, owing to constraints and lockdowns, they felt more at ease communicating with the designers online.
Consumers have been thinking about their houses a lot more in the last year. As a result, HomeLane's order value increased by roughly 10% during the epidemic. "Users are purchasing more items, perhaps not expensive products, but products such as work from home furnishings to make their homes more comfortable," he added.
The co-founders said that the business is presently recording an annual run rate of Rs 850 crore and aims to attain an annual run rate of Rs 1,500 crore by March 2022. Chetan Naik, Fund Manager, Private Equity at IIFL AMC, commented on the investment, saying that HomeLane is well-positioned to be a "beneficiary of rising momentum in the home renovation market."
As homes continue to be the focal point of everything, the home interiors sector has gained traction. Backing HomeLane demonstrates their belief in the company's technical innovation, customer-centric approach to issue resolution, and, most significantly, the strong team led by Srikanth and Tanuj. "This is obvious in the sort of traction that they have achieved even in the midst of a pandemic," Oman India Joint Investment Fund CEO Srinath Srinivasan said in a statement.