Introduction
Hewlett-Packard Enterprise (HPE) confirmed that it will acquire Zerto for $374 million in cash as part of a bid to boost data security automation. The IT Resilience Platform was created by it to allow for the granular journaling of thousands of recovery checkpoints.
IT teams can rehydrate a full operating copy of an entire application in minutes from any point in time thanks to these capabilities.
In a time when organizations are more reliant on data protection platforms to recover a pristine copy of their data in the event of a ransomware attack, the ability to accelerate the rate at which recovery point and time objectives can be met is critical, according to Omer Asad, vice president, and general manager of HPE's Storage & Big Data group's primary storage team.
How is this acquisition helping HPE?
Zerto claims to have over 9,000 customers and a partnership with more than 350 IT services providers who use the platform to provide backup and recovery services as a managed service. HPE is vowing to integrate it with the managed GreenLake services it provides for remotely managing servers and storage, in addition to making it available as part of the data management offering.
Zerto is expected to bring in more than $130 million in annual run-rate revenue, with software gross margins accounting for around one-third of incremental income.
The data security market is about $8 billion. It is currently expanding at a compound annual rate of 19 percent, according to Asad, in part because more enterprises are making data protection a major component of their ransomware-fighting operations.
The Zerto platform is accessible through a graphical user interface (GUI) or a collection of application programming interfaces (APIs) that allow backup and recovery operations to be programmatically incorporated into a set of automated activities.
According to Asad, HPE bought it because it offers a data protection platform that spans numerous virtual machines, container systems like Kubernetes, and bare-metal servers in a way that works with any network architecture.
The Zerto platform will be accessible through HPE's Data Services Cloud Console, which was unveiled last month. According to Asad, this initiative will necessitate the replacement of the present Zerto APIs with the APIs that it is standardizing to automate a wide range of data management functions.
The AI engine obtained through HPE's purchase of Nimble Storage to automate storage management will be integrated with the platform, as will an asset discovery tool acquired through its purchase of Cloud Physics. According to Asad, the purpose is to expose recovery time and point to objective recommendations based on service level agreements (SLAs) made by an internal IT team.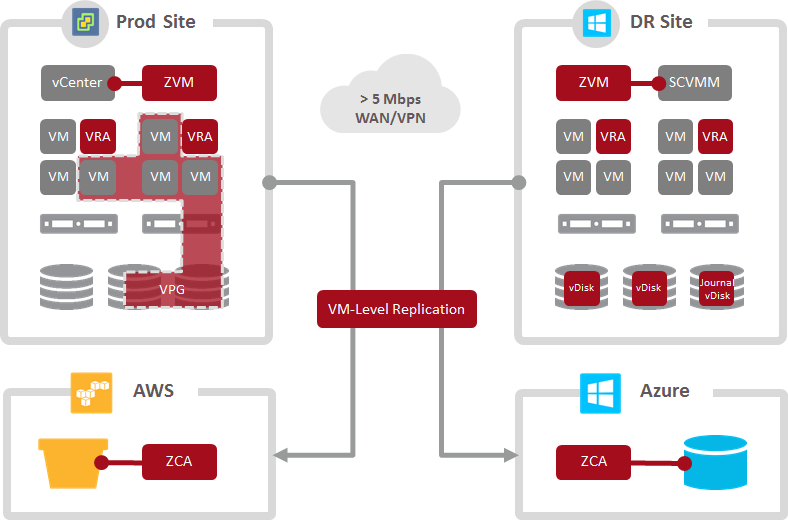 Asad's verdicts
Data protection platforms are continuing to evolve what was once a low-level administrator's responsibility. As firms see the business importance of data, it is quickly becoming a continuous process. "It's all about the data's business criticality," Asad explained.
As a result, the days of hoping that an administrator remembered to manually back up data in a method that didn't result in it being mistakenly corrupted are over. Many IT departments are already using the platform to automate data migration from on-premises IT settings to public clouds.
Following the Biden administration's recent executive order, it's apparent that patience with firms that lose control of their data as a result of a ransomware attack is wearing thin. The only method to protect against such assaults is to ensure that a clean copy of an organization's data is always available on a platform from which it can be restored quickly. Not having that capability is going to generate a lot of questions that no one in IT wants to have to answer.