Main Highlights
Intuit verified long reports that it was in the midst of acquiring Mailchimp, outlining a $12 billion deal to bring the email infrastructure business within its corporate jurisdiction.
Intuit is a worldwide technological platform that assists our clients and communities in overcoming their most significant financial issues
Mailchimp, with their clever marketing technologies, award-winning support, and motivating content, they help millions of clients all over the world establish and develop their companies
Intuit and Mailchimp will collaborate to realize the vision of an innovative, end-to-end customer growth platform for small and mid-market businesses, enabling them to get their business online
Intuit verified long reports that it was in the midst of acquiring Mailchimp, outlining a $12 billion deal that will bring the well-known email infrastructure business within its corporate jurisdiction. Intuit is a relatively unknown participant in the email marketing industry.
Instead, the firm is most known for its TurboTax software (and accompanying lobbying of the United States government to guarantee its rent-seeking may continue), its recent acquisition of Credit Karma, and its older acquisition of Mint. The Mailchimp deal will include both cash and shares.
Intuit is a worldwide technological platform that assists our clients and communities in overcoming their most significant financial issues. They believe that everyone should have the chance to thrive and work diligently to develop new, inventive methods to deliver on this vision, serving millions of consumers worldwide through TurboTax, QuickBooks, Credit Karma, and Mint.
Intuit fills unmet requirements that customers never imagined were attainable. We provide real-world solutions that transform the way business is done throughout the world, whether in the cloud (SaaS/PaaS), mobile, or data.
Mailchimp is a one-stop marketing solution for small enterprises. With their clever marketing technologies, award-winning support, and motivating content, they help millions of clients all over the world establish and develop their companies. Mailchimp, which was founded in 2001 and is headquartered in Atlanta with satellite offices in Brooklyn, Oakland, and Vancouver, is a 100 percent founder-owned and extremely successful company.
Ben Chestnut and Dan Kurzius founded the Rocket Science Group, a web design firm, around 20 years ago. Their primary concentration was on large, corporate clients, but they also built a pleasant email marketing service for small businesses on the side. Mailchimp was created as an alternative to the bulky, costly email software that was popular in the early 2000s. It provided access to technology that empowered and benefited small company owners who lacked the high-end tools and resources of their larger competitors.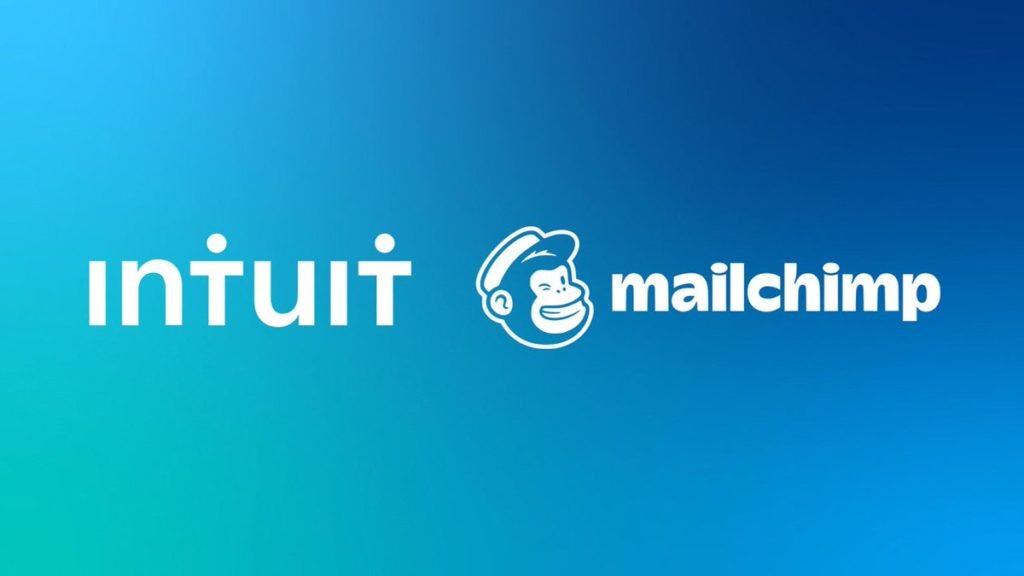 Benefits of Intuit and Mailchimp's collaboration
Intuit and Mailchimp will collaborate to realize the vision of an innovative, end-to-end customer growth platform for small and mid-market businesses, enabling them to get their business online, market their enterprise, manage customer relationships, advantage from insights and analytics, get paid, access capital, pay the staff, optimize cash flow, be structured, and stay compliant, with experts on hand.
Mailchimp aspires to foster a culture that fosters a modest, creative, and self-sufficient staff. They care deeply about our small company customers and feel that cooperation and creativity are great instruments for helping them realize their goals.
The thought that is currently running through your mind is correct: Why is Intuit paying 10% of its market value to acquire an email marketing company? According to a press statement, Intuit believes the transaction "advance[s]" is "powering prosperity throughout the world, as well as its plan to create an AI-driven expert platform."
The acquisition of Mailchimp would enable it to "accelerate two of [Intuit's] previously stated strategic Big Bets: to become the hub of small company development and to disrupt the small business midmarket."
Intuit shares are up 0.15 percent in after-hours trade, indicating a shrug from Wall Street about the merger; given how effectively they deal was leaked, the combination may have already been factored into Intuit's share price. The agreement is again for Atlanta, where Mailchimp is based.