A professional application developer is responsible for writing the source code for a piece of software. Depending on their professional field, application developers are involved in all parts of the software development life cycle, including testing. Their responsibilities include the development, testing, and installation of software and assisting their clients with software upgrades. Additionally, software developers interact with designers, analysts, and computer engineers to guarantee that developed software adheres to agreed quality standards.
Consideration should be given to platform compatibility (Android, iOS, or cross-platform) and the programming languages required of the developer to execute the project. These factors will assist you in condensing the scope of your inquiry. Following that, consider the traits that your application will require to function well. Complex apps will be more expensive to build, requiring a higher level of development knowledge.
Fortunately, some of the world's most renowned mobile application development companies are headquartered in the United Kingdom. By utilizing our online directory, you can discover and contact mobile application development companies in the United Kingdom and other countries. Client testimonials, case studies, project categories, and additional pertinent information should all be considered when determining which firm is the best fit for your needs and objectives. So without any further ado, let's dive right into reading about the top app developers in the United Kingdom.
Fueled develops practical and profitable applications for businesses of all sizes, earning top marks from Creative Review and Digiday for their work. The design and development firm specializes in arts, entertainment, and consumer products.
Afterlight already had an iOS application but approached Fueled to create an Android version with the same functionality. The picture editing program's straightforward interface lets users improve photographs with various filters, textures, and frames. It has expanded to around 20,000 users since its inception.
Digiryte is a well-known web and mobile application development company in the United Kingdom, having worked with clients such as the National Health Service and Channel 4. Technical consulting, application development, data science, and human augmentation are just a few of their core services.
Digiryte's success story began with developing a highly customizable online application for Close Brothers, a UK-based bank. Digiryte developed an aesthetically sparse Financial Wellbeing Scoring System application that is intuitive and robust.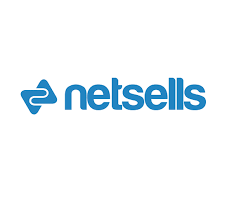 Among this renowned mobile application development company's clientele are well-known businesses like Uber. Netsells, headquartered in the United Kingdom, brings a unique and impactful viewpoint to each corporate project they embark on.
Jaguar Landrover is a British vehicle manufacturer that serves customers worldwide. They came to Netsells searching for a targeted mobile application that would showcase their distinct brand voice and audience. Netsells exceeded expectations with an ultramodern and visually spectacular approach focused on making an impression.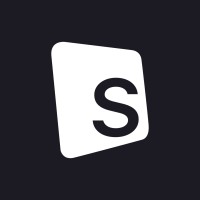 Among the clients of this prominent mobile application development company are well-known brands such as SwonSong. Sonin, based in the United Kingdom, gives a distinct and significant perspective to every corporate project they undertake.
Alpine Talent Management develops products for a global audience. They approached Sonin seeking a laser-focused strategy that would highlight their brand's distinct voice and audience. Sonin's approach was particularly innovative and contemporary, with an emphasis on effect.
The Distance App Developers
Acquiring expertise in mobile application development is critical in today's economy. That is why businesses worldwide have turned to The Distance App Developers in London for real mobile design expertise. When a firm wants to communicate more effectively with mobile users, they contact The Distance App Developers.
When one of The Distance App Developers' clients realized they were missing a critical component of a successful mobile application, they sought our assistance in identifying and successfully executing the essential elements of a mobile application. The Distance App Developers met their customer's deadlines and budgets while enabling them to grow their business.
Tkxel is a technologically advanced company specializing in providing cutting-edge technology solutions across a variety of digital platforms. The professional development team creates mobile applications, custom software, and websites for clients in the banking, information technology, and business services industries.
One of their recent ventures was Nutonian, a proprietary cloud-based reward management tool that functions as a mobile wallet. Tkxel built a unique IP for them and a suite of short-range wireless web and mobile applications.
Chelsea Apps counts a bevy of well-known businesses among its clients. As a result, it's unexpected that this London-based organization has achieved widespread success for its specialized mobile and web application development work across various industries. A globally recognized brand proves its success in web development. Chelsea Apps supported them in revitalizing their materials, allowing them to stand out in a crowded market and leave a lasting impression on more people than ever before.
Codal has partnered with household names like Pepsi and United Airlines, but they have not lost their entrepreneurial drive. This Chicago-based firm specializes in user experience design and mobile application development with over nine years of expertise.

The Present Guru website design exemplifies Codal's work, as it features an intuitive interface for tracking and finding the best gift ideas for various audiences. Since then, millions of shoppers from around the world have visited the site.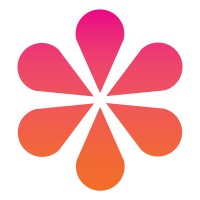 Indiespring provides straightforward solutions to clients' difficulties by prioritizing innovation in all of its projects. They are experts in developing commercial mobile applications for the mid-market and user experience/user interface design and application testing. Pacenotes was an Indiespring initiative. Pacenotes is a mobile application that enables first-time drivers to track their driving sessions and instructor development. Additionally, it provides feedback on the driver's performance.
Kingston Hospital is one of the well-known firms served by this reputable mobile application development company. Ampersand + Ampersand, based in London, takes a unique and relevant approach to each enterprise project.
TEDx facilitates intellectual connections for clients worldwide. They tasked Ampersand + Ampersand with developing a customized app strategy that highlighted their unique brand voice and audience. Ampersand + Ampersand took a very contemporary and striking approach, emphasizing the significance of making a lasting impression.