Main Highlights:
If the market doesn't want Micro Focus, why does OpenText?
It appears to be a big deal about getting bigger, rather than direct synergy with the acquiring company.
The most recent transaction was ATAR Labs, a security company acquired in 2020 for $15 million.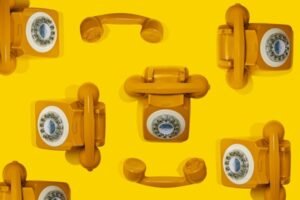 When you work in business software, you see a lot of acquisitions. Many are routine, even if they involve big quantities of money, but today's announcement that OpenText is buying Micro Focus for $6 billion feels a little different.
Micro Focus, a British firm, grew most of its business by acquiring legacy software businesses such as Borland, Novell, and Cobol-IT. Its most high-profile transaction was a $8.8 billion agreement in 2016 to collaborate with HPE on a portion of its enterprise software portfolio.
Aside from some of the HPE portfolio pieces, such as the infamous Autonomy deal, the majority of Micro Focus' catalogue does not directly align with OpenText's content management roots.
This is because it looks to be more about growing than about direct synergy with the acquiring firm.
The overall enterprise value of the transaction is roughly $6 billion (£5.1 billion), with an equity value of around $2.1 billion (£1.8 billion). The businesses assessed that the 532 pence per share offer offers a 98.3% premium to Micro Focus's closing price before the deal was announced.
Tiny Focus, which is neither micro nor focused, has struggled in recent years, with sales dropping every year since 2018. Furthermore, its stock price has fallen by more than 44% this year and by more than 89% over the previous five years.
It was trading at $3.15 per share on US markets this morning, making it vulnerable to an acquisition.
The company was founded in 1976 and has since changed its name, changed it back, and purchased a number of businesses. According to Crunchbase, it has completed 15 transactions since 1998, the majority of which were of the legacy sort. The most recent acquisition was ATAR Labs, a security firm purchased for $15 million in 2020.
The transaction feels weird since it joins two firms for a large sum of money that have little in common. Is the possible financial reward worth the risk? OpenText believes so.