Main Highlights
The startup Oraan, announced today that it has raised $3 million in funding
According to Oraan's study, about 41% of Pakistan's population has engaged in a ROSCA, and $5 billion is rotated through them on a yearly basis
The app screens people before allowing them onto Oraan, and it also runs each ROSCA, collecting and disbursing payments
According to Iqbal, the startup's ultimate objective is to become an online bank.
The startup Oraan, announced today that it has raised $3 million in funding led by returning investor Zayn Capital and Wavemaker Partners, with participation from Resolution Ventures, i2i Ventures, Hustle Fund, Haitou Global, Plug and Play, and angels such as Claire Diaz-Ortiz, a former Magma Partners investing partner and early Twitter employee.
Halima Iqbal returned to Pakistan in 2017 after working as an investment banker in Canada for a decade and soon noticed how difficult it is for women to obtain financial services. "I had a difficult time obtaining a simple bank account. "It took me three and a half months," Iqbal explained. She began investigating how Pakistani women handle money, such as how they save and use credit. Then she met Farwah Tapal, a product designer and entrepreneur who had recently returned to Pakistan from Spain, and the two co-founded Oraan in 2018 to help women gain access to financial services.
Oraan has already secured little more than $4 million in financing. According to Iqbal and Tapal, they are the first female entrepreneurs in Pakistan's fintech sector to raise a seed round. Oraan chose to begin with ROSCAs (rotating credit and savings associations), which are groups of individuals who contribute money to a pool that is allocated to a member each month. It wants to become a digital bank as it expands into other financial services.
According to Oraan's research, just around 7% of Pakistani women are financially involved, which means they have at least a basic bank account. Many women face logistical and social hurdles while attempting to get financial services.
"When a woman walks into a bank, the first question we get asked is 'why do you even need a bank account?' especially if you're a freelancer, micro-entrepreneur, or unemployed homemaker," Iqbal said, adding that women are frequently asked to provide the information of their husband or a male relative so they can serve as a guarantor. "These types of limitations have prevented women from achieving the financial mobility needed to contribute equitably to the country's economic growth."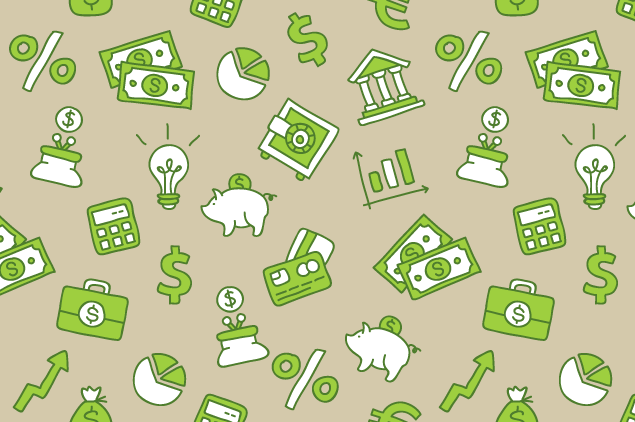 ROSCAs are typically created inside communities, such as among family members, friends, or neighbors. Then, each member contributes a predetermined amount of money each month. The committee decides who gets the money from the pool each month, either by a vote or a random lottery.
Iqbal and Tapal chose ROSCAs as a starting point since nearly everyone they knew had taken part in an informal one. According to Oraan's study, about 41% of Pakistan's population has engaged in a ROSCA, and $5 billion is rotated through them on a yearly basis.
"The volume of use and what it offered the consumer was absolutely fascinating," Iqbal remarked. "This is both a goldmine for creating something meaningful for the end-user and a business opportunity."
Oraan formalizes ROSCAs by providing five- and ten-month plans. Because the app's treasury management backend generates committees depending on members' demands and capacity to pay, one of the key distinctions between Oraan's ROSCAs and informal ones is that users may choose which month they want the pool of money.
Screening before joining Oraan
Users can form committees with individuals from outside their communities and social networks by participating in ROSCAs through Oraan. The app screens people before allowing them onto Oraan, and it also runs each ROSCA, collecting and disbursing payments.
"In general, there is no notion of credit scoring in Pakistan, which is why financial inclusion or access to liquidity becomes a problem," Tapal explained. Oraan collaborates with other suppliers to evaluate creditworthiness based on confirmed IDs, location, evidence of income, and personal recommendations.
Oraan's Objectives
According to Iqbal, some of the reasons why Oraan users have engaged in ROSCAs include financing their children's education, paying for IVF procedures, or fleeing violent situations. People in Oraan who engage in committees develop a payment history, which might open the door to further financial services in the future. According to Iqbal, the startup's ultimate objective is to become an online bank.
"We digitize this culturally, religiously, and socially accepted instrument, committees, and bring women into a more formal arena where they can create bank accounts," Iqbal explained. Oraan aims to offer other verticals such as savings, credit, insurance, and educational finance, as well as investment solutions that would allow women to save money in mutual funds and other asset classes. It also intends to create online communities for its customers. "We want to be a full-fledged neobank that is largely centered on the community because that is where we find women wanting a sense of belonging," Iqbal added.