What is Over App?
Over app is a graphic design app. You can design a beautiful Instagram Story, Pinterest post or Facebook banner in minutes. Or, you can go beyond social media and create stunning invitations for your next event. Use the flyer creator or logo maker and create extraordinary new logo designs. You can create impactful content with stylish easy-to-edit templates. The app has over 1,700 stylish and quick-to-edit templates and a logo maker with over 67,000 ready-to-use graphics.
Over was developed and managed by a very talented team of Over and the app is updated very frequently. This app is breaking records with millions of downloads by the users. The app does not hinder any other applications running on your phone. It uses a secure, enterprise-grade environment. It ensures that your data is safe and nothing is shared with any other application.
Main Highlights:
Poster and Flyer maker with a selection of over 500 fonts

Unlimited access to the best stock images around

New design inspiration daily

Poster creator, logo maker, and flyer maker all in one handy graphic design app

Features of the Over App
The app lets you remove photo backgrounds, create stunning disappearing text effects and so much more. You can give color to your art creations with our color dropper tool and create designs that wow the world.

You can use a wide range of templates, fonts and designs from the app's vast library. Access a wide range of Unsplash photos and draw inspiration for your next post or story or marketing flyer.

Furthermore, the app lets you add graphics, captions, or logos to make your designs pop. You can post your design directly to social media right from the app. Edit however you want and post directly on Facebook, Twitter, and other social media channels.
Why Over App?
Over app is a graphic design app. You can design a beautiful Instagram Story, Pinterest post or Facebook banner in minutes. The app has a lot of editing tools that can be used to design the required logo, post or story. You can save your content in the app and directly upload on social media using the app. It provides a simple clean interface and visuals and makes it easier for the users to work with. It is secured and safe for everyone to use.
Over App Reviews on the App Store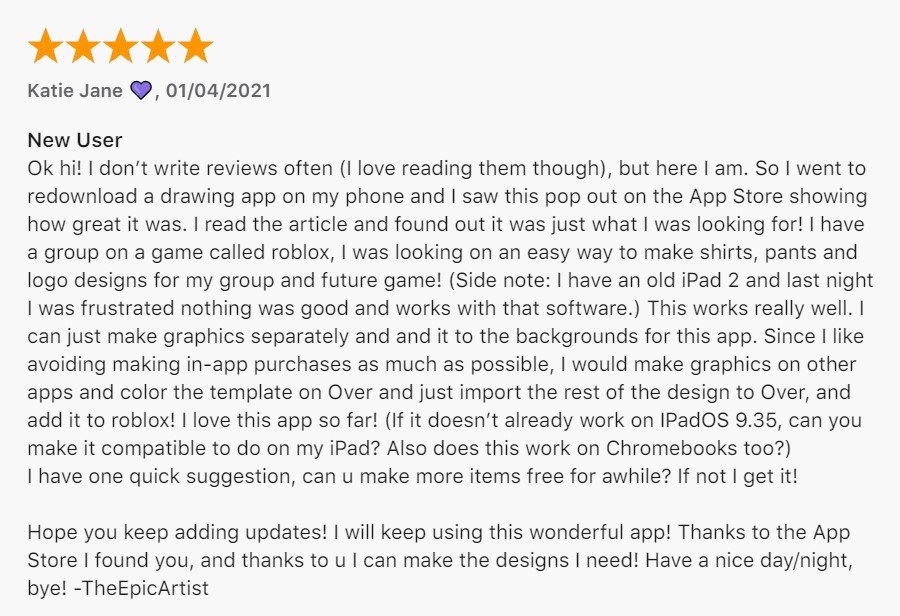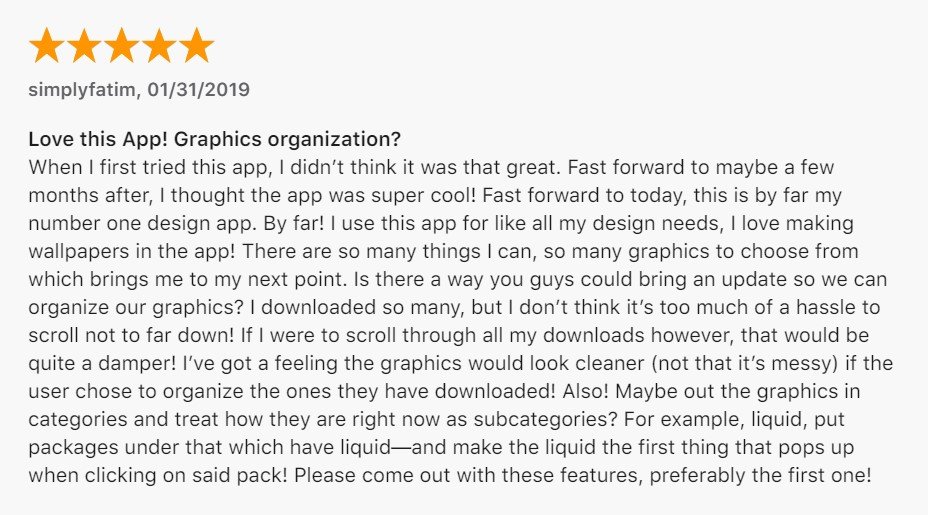 Frequently Asked Questions About Over App
Is the app completely free?
No, the app is not completely free on the App Store.
Yes, the app is secure as it doesn't store any personal information and it asks for very few permissions.
What permissions does the application require?
The app needs basic permissions like Storage, Location, and Photos/Media/Files.
Which android version does it require?
The application is compatible with android version 5.0 and above.
Does the app have a dark mode?
The app does have a dark mode.
Download the Over App
Like our Over App review? Check out more Mobile App Reviews or Submit your own Mobile App Reviews.