Main Highlights:
Plushvie was founded in 2018 to reimagine how consumers purchase jewelry.
In October 2019, the Ahmedabad-based company added a virtual Tryon feature to its website in response to increased demand from jewelers.
Aagam asserts that he chose the SaaS model before the pandemic-induced shutdown in January 2020.
According to him, 98% of jewelry clients will not purchase without first trying, and 95% of established jewelry online firms do not provide that experience.
Plushvie was founded in 2018 to revolutionize the way consumers buy jewelry. In October 2019, the Ahmedabad-based business released a virtual Tryon function on the site in response to growing demand from jewelers. Aagam claims that he decided to switch to a SaaS model before the pandemic-induced shutdown in January 2020. According to him, 98% of jewelry customers will not purchase without trying, while 95% of existing jewelry internet businesses do not deliver that experience.
During the shutdown, the distribution network was interrupted, and gold prices were highly erratic. On the other hand, there was a huge demand for virtual Tryon. This shift in the landscape prompted us to pivot from an eCommerce marketplace to an augmented reality-based SaaS firm, according to Aagam, who had previously created an eCommerce store for his family business before launching Plushvie.
They discovered that many users of their website added things to the cart but did not complete the transaction for various reasons. They attempted to resolve this issue by conducting interviews with prospective clients. They discovered that they were unsure of how the jewelry would appear on them, according to Aagam. This response prompted the team to provide an 'Experience of Trying Jewellery Before Buying' via video call-guided shopping. He says it worked pretty well, and they turned it into full-fledged product innovation.
Plushvie was also named the "Startup of the Year 2020" by the Gujarat University Startup and Entrepreneurship Council (GUSEC) for its user-driven retail innovation.
How does Plushvie operate?
Plushvie offers an augmented reality video call service called PlushMeet, which enables jewelry dealers to demonstrate their items through video calls and buyers to test them live during the call. They recognize the user's face and augment it with jewelry goods to enable the user to experience the appearance and feel of the jewelry, according to Aagam.
Additionally, it has group video conferencing, which enables all family members to virtually try on the same piece of jewelry at the same time, which is not feasible in traditional stores. Uploading products is a three-step process for jewelry retailers, which aids in quick merchandising. Because this is a web-first strategy, there is no need for an app download.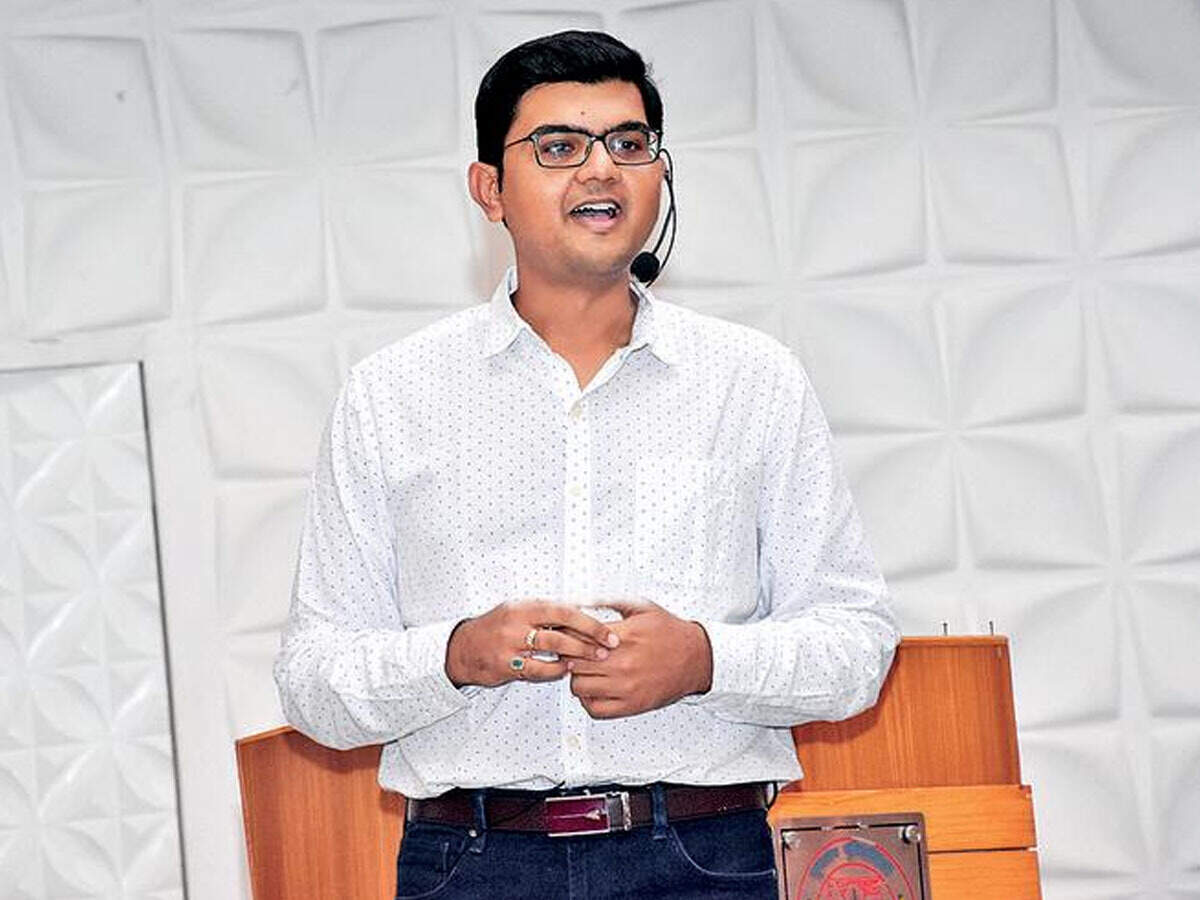 According to Aagam, the web-based video shopping platform enables customers to join the video call and provides a comfortable purchasing experience comparable to in-store shopping. Jewelry executives may demonstrate goods one by one, allowing consumers to virtually TRY them on and determine which jewelry looks better, thereby providing "Guided Shopping Assistance" (GSA). GSA is popular with many shoppers these days because it saves them time and assists them in selecting the best product from the entire inventory.
Additionally, the firm delivers comprehensive analytics to help jewelry stores better understand their customers. Further, it is developing a secure payment technique to enable customers to purchase things immediately from the video conversation. Several merchants have partnered with Plushive, including Charu Jewels in Surat, Sri Bhavani Jewels in Hyderabad, and Kothari Jewelers in Chennai.
When it comes to obstacles, Agam notes that the most significant one was merchandising. Because there is a scarcity of infrared light to take jewelry photographs and convert them to a virtual Tryon, they designed a three-step product listing method that enables jewelers to take images of their products using a cell phone and post them in under a minute. Another stumbling block was team development. They recruit with the proper mindset and develop colleagues' talents. Finding the ideal individual has never been easy.
Revenue and business model
The firm, which employs 15 people in addition to the founder, works on a SaaS model, licensing its technology on a monthly or annual subscription basis. It claims to have signed up over 250 merchants and over 50,000 unique shoppers to date. They presently generate annual revenue of Rs 50 lakh, and we intend to grow it to Rs 5 crore by the end of FY 2023. They have set a lofty goal of serving one lakh members by 2025, according to Aagam.
They are not profitable yet due to their continual squad expansion. They anticipate profitability by the end of the current fiscal year, according to Aagam.
Size and traction of the market
By 2025, the Indian gems and jewelry sector is estimated to reach $100 billion. The business, which primarily targets jewelry retailers in Tier I and Tier II cities, claims its TryON function has been used more than a million times so far. 
Aagam founded Plushvie with a $20,000 seed investment and has already raised $230k from angel investors, friends, and family. It is now competing against firms like MirrAR by StyleDotMe, Modaka Technologies, and Ammazza. They intend to add 100,000+ customers by 2025 and gradually increase their present clientele in Dubai, the United States, and Southeast Asia, according to Aagam.