Main Highlights:
PriceRunner is suing Google in Europe on antitrust grounds, demanding at least €2.1 billion (2.4 billion) in damages.
Google is being sued for allegedly breaking a 2017 antitrust enforcement order against Google Shopping by the European Commission.
PriceRunner asserts that a business called Nivalion is funding their legal action.
Google is being sued in Europe on antitrust grounds by PriceRunner, which is seeking at least €2.1 billion (2.4 billion) in damages. Along with fining Google a then-record-breaking antitrust fine (€2.42 billion), the EU's competition authority ordered the search giant to discontinue illegal activity after discovering that Google promoted its own retail comparison service while demoting competitors in organic search results.
Google immediately altered how its product search engine operates in response to the injunction, doubling down on an auction mechanism. However, complainants immediately criticized the revisions, claiming they did not address the unfairness and did not comply with the EU's mandate that price comparison services be treated equally.
Google attempted to circumvent the EU antitrust ruling by offering incentives to ad agencies to create phony comparison sites filled with advertisements for their clients' products that Google could display in the Google Shopping box to create the illusion of a thriving marketplace for price comparison services.
Recently (April 2020), Google announced a significant retooling of product search under the Shopping' tab' — stating that by the end of 2020, it will transition Google Shopping to primarily free listings internationally. Nonetheless, the program allows marketers to pay Google for prominent listings. Additionally, Google displays product search advertising alongside general search results — in an advertisements box with a "Shop now" call-to-action in the title.
PRICERUNNER'S ACTION: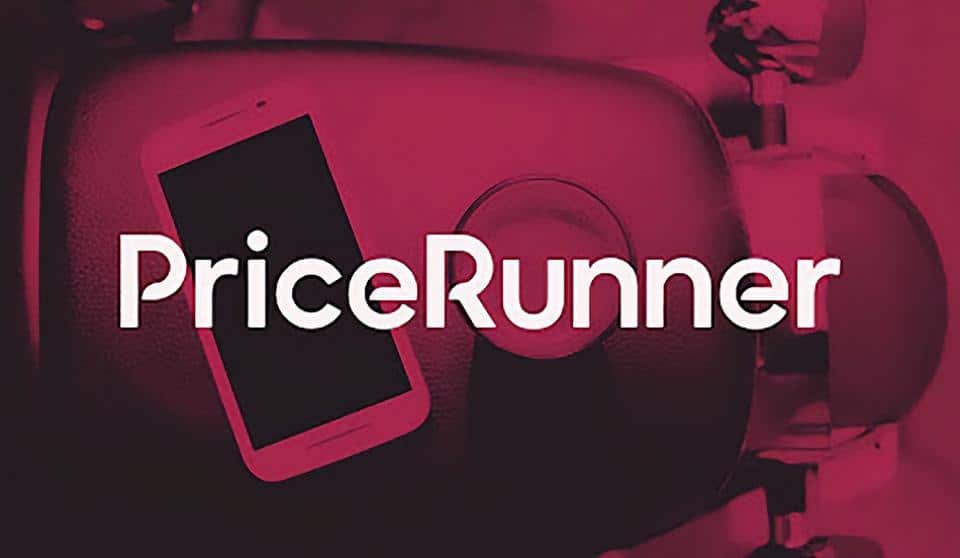 PriceRunner's action contends that Google has continued to breach competition legislation regarding product search while also demanding compensation for prior infringements that enabled Google to profit at the cost of competitors.
To substantiate its claims, the search comparison company cites a study conducted by accounting firm Grant Thornton, which found that prices for offers displayed in Google's comparison shopping service can be 16-37 percent higher in popular categories such as clothing and shoes, and between 12-14 percent higher in other types.
Additionally, PriceRunner cites estimates that European customers are overpaying billions of dollars per year due to Google's search engine providing links to things that are more expensive than comparable products offered by (non-Google) price comparison sites.
Mikael Lindahl, CEO of PriceRunner, told that the EU Commission indicated that [Google] was demoting rivals in search results. It leads to people paying exorbitant sums of money each year due to Google not presenting the most relevant results and charging too much when they might offer better results farther up.
He stated that they've attempted to modify the service so that it's feasible to resell advertisements on top of Google. It is, however, a model based on auctions. And even though Google is aware that they should display results from [rivals], they fail to do so. As a result, they undoubtedly abuse their position, as consumers continue to suffer.
The search engine of the internet giant maintains a significant market share in the area, with over 90% of the market in the majority of nations in the European Economic Area and the United Kingdom.
Lindahl stated that Google should return the most relevant results based on standard search algorithms. What they cannot do — and what the EU Commission considers illegal — is alter search results manually or through algorithms to push competitors farther down the rankings, which is precisely what they are doing.
The Commission's 2017 ruling against Google Shopping was confirmed last year by the European Union's General Court, which denied Google's appeal of the Commission's antitrust judgment in significant part — clearing the way for lawsuit funders to feel more secure about opening their wallets.
PriceRunner claims that their legal action is being financed by Nivalion. Naturally, this is a David vs. Goliath situation. Lindahl explained that they needed to ensure that they were truly prepared for a protracted struggle, adding that Nivalion is bearing tens of millions of euros in expenditures in exchange for potential upside if they win. Essentially, they share our conviction that this will work out very well for us.
When asked for specific complaints to Google's adjustments since 2017, Lindahl referred to the General Court judgment, stating: "Reading between the lines but also rather directly from the General Court statement from November last year, it's evident that the remedies are insufficient."
What they've done is enabled more individuals to pay Google money to stay on top, he noted in his observations about how Google has altered pricing comparisons since the EU's antitrust judgment. It is, however, a model based on auctions. Thus, whoever pays the most for traffic will appear first in Google results — yet if you're searching for a Samsung TV at a low price, a good deal, it's impossible for whoever pays the most for traffic to display the lowest cost simultaneously.
LINDAHL'S RESPONSE: 
When Lindahl was asked for a response to Google's statement, she added: "Google's response today is just what they expected, ignoring the reality that they have been condemned by both the European General Court in November 2021 and customers are paying greater fees as a result of their service." They anticipate this conflict, and the legal process begins immediately.
PriceRunner was questioned whether it had approached the Commission directly about its complaint about Google's Shopping solution still not working. Lindahl stated that the company has met with the EU's executive — but he also cited Google's lobbying campaign in Brussels — and encouraged the Commission to complete this process.
It's self-evident that Google wields considerable influence in all situations and marketplaces throughout Europe and that they may influence events in their favor. The Commission must conclude its investigation and end this misuse, or else they will demonstrate to European consumers that they tried but were unable to defeat the tech giants – and that is not acceptable.
He said, "They must conclude this because no one will appreciate commissioner [Margrethe] Vestager for initiating this if she does not put an end to it." We see here a shift in power, in strength — where the genuinely massive computer companies are not required to alter their business models; they can continue exploiting the situation because they have reached a certain level, which is just not acceptable.
The Commission was approached to comment on the litigation and determine whether it continues to have concerns about Google's compliance with the Shopping enforcement order. Still, it has not been answered as of the time of writing. If we receive a response, we will update this report. A Commission representative said that the Commission continues to closely monitor the market to determine the efficacy of the remedies.
The spokesperson continued by highlighting what they described as a "significant uptake of the remedy" following the Commission decision, noting that offers from Google competitors account for approximately 75% of total Shopping Unit inventory. About 90% of Shopping Units displayed by Google contain at least one offer from competitors. Additionally, the Commission stated that almost "half of all clicks" within Shopping Units are on offers from Google's rivals.
The General Court's latest ruling, which mainly confirmed the Commission's finding in the Google Shopping case, did not explicitly address the issue of redress. They are, however, carefully analyzing it to see if it may have indirect repercussions for the approach Google used to comply with the judgment, the spokesman stated, adding that the Commission is also in contact with all parties to ascertain their perspectives on the topic.
Additionally, the spokesman stated that any individual or business injured by anti-competitive behavior might submit a claim for damages before a court in an EU Member State. According to the spokesperson, an EU directive called the Antitrust Damages Directive — which was supposed to be transposed into national law by 2016 — was intended to make it easier for victims of anti-competitive practices to obtain damages, as well as to point to information and guidance on filing claims on the Commission's website.