What is QiT App?
QiT app is a social networking platform that provides the public, businesses, and other entities a place to post questions and get answers from the target audience based on gender, age, and location. The innovative social media app helps you get the opinion of people from various locations across the globe. The polling process allows individuals and businesses to take opinions efficiently linked to the services. Thus, it saves time by providing fast real-time reports in analytics.
Main Highlights
With QiT, you can create your polls and connect with a global audience on QiT social app.
You can share your question in text, photo, or graphs format to get feedback from the selected community.
For additional security of the user, the app offers an anonymous user posting option to avoid issues.

Customization of posts as per the target audience can be done.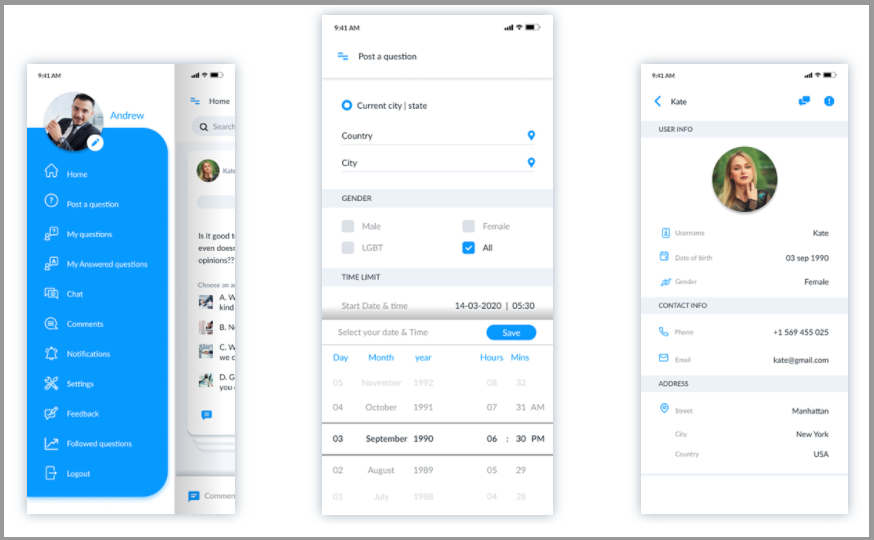 Benefits of the QiT app
With the rise in mobile app development, people are using all for almost all the activities. Amid all this, QiT is an option that is efficiently helping people.
Easy to use
With QiT app, it is easy to create and customize surveys and get real-time reports analytics in a trouble-free yet quick approach. You can post your question along with options and can get a personal opinion of specific people.
Get views from the selected audience: No more confusion
The robust features of the app help you get opinions from indefinite spectators. This way, you can share instant choices and avoid confusion as getting views from a worldwide audience is easy.
Saves time and money 
Most of the time, while buying something, people search for online reviews and suggestions to avoid a wrong decision. To avoid such a condition, you can get instant suggestions from your selected region, age, gender, and can save time and money.
Customization options
Select a specific question and get a fair judgment quickly from an infinite audience. You can even select a time slot to close the survey to get fast answers.
Why QiT app?
Now getting better opinions related to any topic is easy. To get exact solutions, you can also use the chat option and send messages to individuals interested in your question to get a clear answer. This app provides an extra edge in today's world to make the right choices. It can be used offline and online, thus no hassles are linked with this app. The platform is best to discuss a trending debate or question and get views from your target audience based on age, gender, and location. There are endless polling app options available in the market that help you in every aspect of life, as you can put your doubts openly, simply, and efficiently to get answers that would certainly help in the decision making process!
Top QiT App Reviews on Android App Store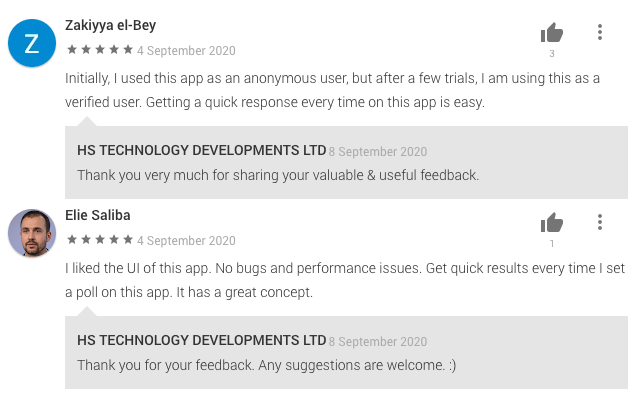 In case you are confused about anything, then you can give QiT app a try.

Frequently Asked Questions About  QiT App
How QiT App Works?
The polling app helps you make instant decisions almost on all the topics. You have to write your question, or even you can upload images and get answers. With this, you can also choose a closing time for the voters and decide on what the audience sees. The selected audience can vote by clicking on a given option or even can comment on their views in the comment section.
Is QiT App Secure?
Yes, the app is safe to use. The best part of using the QiT app is that you can post the query as an unidentified user, and also can vote from your profile to hide your details.

How QiT App help you in making a decision?
The app makes the decision making part easier by providing an overview of what people think about a particular discussion or platform. You can modify your question according to your target audience based on gender, location, and age.
Download QiT App
Did you like this QiT App Review? Check out our other mobile app reviews or Submit an app review.