What is Ripple Wallet App?
Freewallet powers the Ripple Wallet. Download the Freewallet XRP Wallet and enjoy safe and simple transactions. XRP can be purchased and stored in a secure wallet, and it can be exchanged for almost any cryptocurrency right within the app. This app is completely free to use with Freewallet. Furthermore, this free app is appropriate for both experienced XRP miners and cryptocurrency newcomers.
Ripple Wallet provides high-level security for your crypto assets. Even if your phone is lost or stolen, you can keep your coins safe. Lock your account and retrieve it from a different device. The majority of the coins are stored in offline storage. This increases security and ensures that no money is lost or stolen from our secure vault. Purchasing Ripple through Freewallet is simple, quick, and secure. So, let us find out more about the app by reading the full app review-
Main Highlights
Purchase XRP directly from your wallet.

Ripple wallet includes exchange functions as well as a crypto converter.

It has a simple user interface.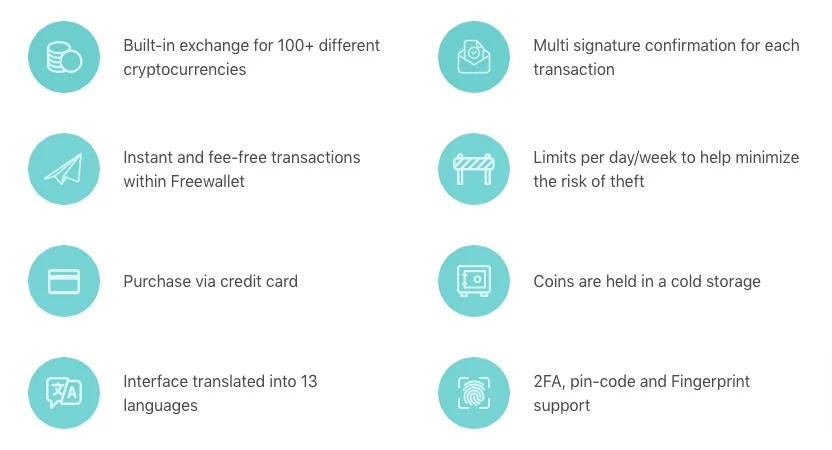 Features of the Ripple Wallet App
Fingerprint login, factor authentication, PIN code lock, email confirmation for each transaction, daily and weekly transaction limits are among the

security features

available.

All major credit, debit, virtual, and pre-paid cards, including VISA and MasterCard, can be used to

purchase XRP

. It accepts payment in USD, EUR, GBP, and 13 other fiat currencies.

You can fund your account with almost any cryptocurrency, and it will be automatically converted to

Ripple coin.

You can send XRP to almost any

altcoin

address.

The

XRP wallet

has a lovely and straightforward user interface.

Log in

with your email, Facebook, Google, or mobile phone number and share your address on Twitter, Facebook, email, and other social media platforms.
Why choose Ripple Wallet app?
Since 2016, Freewallet has been an active member of the cryptocurrency community. It accepts over 100 different cryptocurrencies, including Bitcoin, Ethereum, Litecoin, Dogecoin, Monero, and Bytecoin.
Ripple's XRP is a digital currency that was created by the fintech company Ripple. Ripple is a decentralized blockchain system centered on the banking industry. Ripple's goal is to develop a system for banks to receive and manage payments via blockchain. In terms of market capitalization, XRP is the second-largest coin as of December 2018. Discover an easy and comfortable way to use these apps with the beneficial features that they have to offer.
Ripple Wallet App Reviews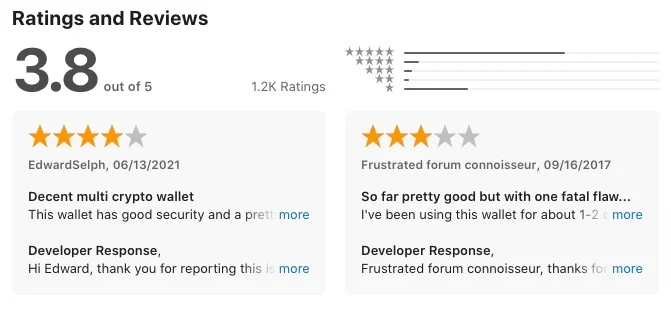 Frequently Asked Questions
How long does it take for money to be credited to my phone balance?
Your top-up should be available within minutes after you confirm it. However, much depends on your local mobile phone operator: delays of up to 24 hours are possible in some countries. This magnitude of delay has been reported in Bangladesh, Argentina, Turkey, Indonesia, and Algeria.
How do I regain access to my account if I misplace my smartphone?
With Freewallet, all of your coins are secure. You can use another smartphone to access the same account.
If you don't have another mobile device, contact Ripple wallet support to suspend your account and transfer your coins to another wallet. You can use this link if you are still finding it difficult to do.
What is the procedure for importing my coins?
For the time being, it only works with the BTC wallet.
To import funds from another wallet using the Freewallet web app, you must do the following:
Access your Freewallet account;

 Navigate to the Settings page (by clicking the 'Settings' button with a cog at the top of the screen);

Select 'Import wallet';

You have two choices here:

Secret key ( by default)

Mnemonic phrase; 

If you are visiting this page for the first time, you must click 'Got it in the highlighted checkbox; 

After you have chosen your preference, you must paste a valid sequence of characters; 

The funds will be imported from another wallet in a few minutes.
Ripple Wallet App Download


Like our Ripple Wallet App Review? Check out more Mobile App Reviews or Submit your own Mobile App Reviews.