Main Highlights:
On Sunday, Spotify CEO Daniel Ek sent a business email condemning Joe Rogan's earlier usage of derogatory racial insults in his program.
Spotify has already deleted nearly 70 of these previous installments.
Despite its current public relations nightmare, Spotify has not yet lost a significant amount of its market share to competitor streaming services

.
Spotify CEO Daniel Ek issued a company memo on Sunday addressing Joe Rogan's use of harmful racial slurs in previous podcast episodes. Spotify has already erased almost 70 of these earlier episodes. According to a document released by The Hollywood Reporter, Spotify will invest $100 million in the licensing, creation, and promotion of music and audio material from historically excluded communities. This is the same amount given to Joe Rogan by Spotify for his exclusive content arrangement.
Ek wrote to Spotify workers to emphasize one point: he does not feel that silencing Joe is the solution. They should draw clear boundaries surrounding material and take action when those boundaries are exceeded, but eliminating voices is a dangerous precedent. Taking a broader view of the situation, critical thought and free discussion catalyzes true and required improvement.
Spotify inked a multi-year $100 million deal with Rogan's podcast "The Joe Rogan Experience" in May 2020, making 11 years of content available exclusively on the platform. However, it wasn't long before the already-controversial figure sparked more worry among Spotify users by hosting Alex Jones, a far-right conspiracy theorist who has circulated falsehoods regarding COVID-19.
Tensions recently erupted after 270 medical experts wrote an open letter to Spotify requesting the business enact rules against disinformation following Rogan's hosting of Dr. Robert Malone, a virologist banned from Twitter for propagating false material regarding COVID-19. Neil Young, Joni Mitchell, and author Roxane Gay have all removed their content from Spotify in protest of the company's inactivity against Rogan's dissemination of incorrect public health information.
Ek stated One of the things I'm considering is if they can take more efforts to further balance artist expression and user safety. They've directed their staff to increase the number of external experts they contact on these initiatives and look forward to releasing further specifics.
Spotify has thus far made public its previously secret platform guidelines, which restrict anything that promotes "dangerous false medical information," such as stating that COVID-19 is not genuine. Additionally, the platform has agreed to provide a content advisory on any podcast that discusses COVID-19. Despite its present public relations disaster, Spotify has not yet lost a significant portion of its market share to competing streaming services.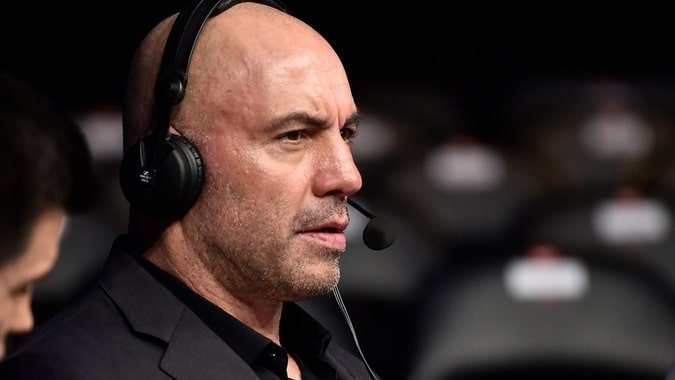 Spotify vs. Joe Rogan: What has transpired thus far
Joe Rogan and Covid-19 spread erroneous information
In a December 31 episode of Rogan's podcast, virologist Dr. Robert Malone espouses several falsehoods, including the idea that vaccine efficacy is due to "mass formation psychosis." The virologist, who claims to be a co-inventor of mRNA technology, was previously suspended from Twitter for disseminating falsehoods about Covid-19. Over 270 physicians signed an open letter to Spotify in response to the occurrence, describing it as a "danger to public health."
The letter stated that by facilitating the spread of incorrect and societally damaging assumptions, Spotify enables the erosion of public faith in scientific research and the sowing of doubt in the reliability of data-driven recommendations supplied by medical experts. On January 24, Canadian-American artist Neil Young threatened to remove his songs from Spotify if he did not remove the Joe Rogan Experience. Joni Mitchell, a singer, has also threatened to take her songs off the site.
Spotify provides further information about their 'Covid-19 Policy'
The scandal compelled Spotify to announce its content policy for Covid-19 on January 30. It revealed that it has procedures in place to prevent damaging pandemic-related messaging. However, it will take action against creators only if the content falls into one of two categories: it must either assert that the pandemic is a hoax or intentionally encourage people to become infected.
By ostensibly exploiting a loophole in its own rules, the platform chose not to pursue Joe Rogan. To counter disinformation, most social media networks adopt a combination of soft and robust solutions. YouTube and Twitter both have a strike system in place, which penalizes content providers depending on the number of times their video breaches regulations.
This method of responsive regulation argues for the use of gentle remedies before resorting to more permanent actions, such as account cancellation. It may be well-suited for dealing with "superspreaders" of misinformation, which is critical in light of a recent analysis by the Centre for Countering Digital Hate claiming that 12 persons are responsible for up to 73% of disinformation spread on social media platforms.
Daniel Ek's first defense of the podcast and Spotify's inaction appeared to be an attempt to relieve the firm of any responsibility for the content it hosts. However, many have argued that Spotify cannot absolve itself of responsibility for the content, given that it compensates some of the hosts with millions of dollars. The arrangement is worth $100 million in Rogan's instance.
Spotify began pursuing a similar strategy to Facebook in content management, focusing its efforts on labeling material with warnings and referring users to information centers rather than taking meaningful action against authors.