Main Highlights:
SpotOn announced the completion of $300 million in Series E funding, valuing the firm at $3.15 billion.
Appetize will launch as SpotOn and will be laser-focused on serving and expanding its enterprise customer base, which includes Live Nation, LSU, Dodger Stadium, and Urban Air.
SpotOn will provide enterprise-scale software capabilities to small company clients, as well as customer engagement technologies such as loyalty and marketing solutions to enterprise customers, as a result of the purchase.
The combined business would employ 1,600 employees, including more than 500 product and technology experts.
SpotOn announced that it has closed on $300 million in Series E funding, valuing the company at $3.15 billion — as much as 5x its valuation at the time of its Series C round, and substantially higher than its $1.875 billion valuations in May, when it raised $125 million in a Series D funding event.
Andreessen Horowitz (a16z) led both the Series D and E rounds for the firm, which claims a year-over-year sales increase of 100 percent and a tripling of revenue in the last 18 months. Existing investors DST Global, 01 Advisors, Dragoneer Investment Group, Franklin Templeton, and Mubadala Investment Company, as well as new supporters Wellington Management and Coatue Management, increased their stakes in SpotOn.
Individual investments were also made as angels by advisors Douglas Merritt, CEO of Splunk, and Mike Scarpelli, CFO of Snowflake. SpotOn has raised $628 million in total capital since its start.
How will SpotOn use the funds?
The most recent investment will be used to fund the purchase of another business in the area, Appetize, which provides a digital and mobile commerce payments platform for companies such as sports and entertainment venues, theme parks, and zoos. SpotOn is paying $415 million in cash and shares for the firm located in Los Angeles.
SpotOn has been focused on delivering software and payments solutions to SMBs, with a particular emphasis on restaurants and retail enterprises, since its establishment in 2017. SpotOn's acquisition of Appetize significantly expands its enterprise reach. Appetize will go to market as SpotOn and will strive to expand its customer base, which currently includes a long list of notable corporations and organizations such as Live Nation, LSU, Dodger Stadium, and Urban Air.
Appetize, which specializes in contactless payments, smartphone ordering, and menu management, presently covers 65 percent of all major league sports venues. Appetize's technology, for example, makes it easy to pay in a number of contactless ways when purchasing food at a game or concert via point of sale (POS) machines, self-service kiosks, handheld devices, online ordering, mobile web, and API integrations.
Appetize, founded in 2011, is one of the world's fastest-growing enterprise software companies, powering food, beverage, and retail transactions for the world's largest businesses, including sports and entertainment venues, theme parks, multi-unit restaurants, education campuses, and travel and leisure companies, with its advanced, fully cloud-based solutions.
Appetize's omnichannel platform, which specializes in contactless payments, mobile ordering, and menu management, comprises point of sale devices, self-service kiosks, handheld devices, online ordering, mobile web, and API connections, as well as comprehensive management tools to govern operations. RBC Capital Markets advised Appetize on the acquisition.
SpotOn was created to help businesses compete and win by providing easy-to-use software, point-of-sale, and payment solutions. SpotOn will work with you to create the proper set of tools for your business, whether you require simple mobile payment technology or a fully integrated restaurant management system. And when your demands change and your business expands, they not only have the present technology to assist you, but they are also continually inventing to help you future-proof your firm.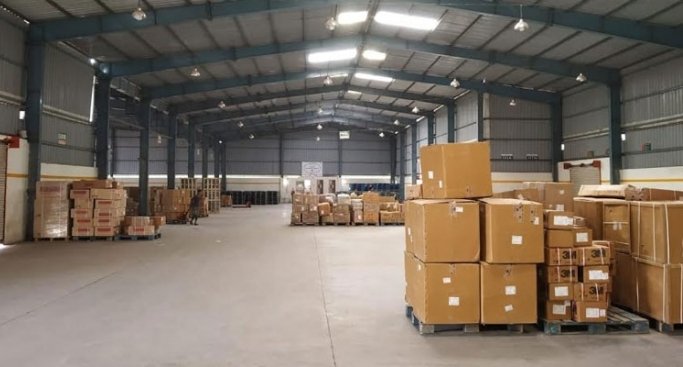 SpotOn's Goal
SpotOn's objective is to be a "one-stop-shop" by integrating technologies including bespoke website creation, scheduling software, marketing, appointment scheduling, review management, analytics, and digital loyalty.
The merged firm will employ 1,600 people, including 1,300 from SpotOn and 300 from Appetize. According to co-founder and co-CEO Zach Hyman, SpotOn's product and technology team will now include over 500 people. It will also have tens of thousands of clients, a figure SpotOn claims are rising by "thousands more every month."
SpotOn has made many acquisitions in the past year, including SeatNinja last year and Emagine in 2018. However, with Appetize, it recognized a comparable firm in terms of go-to-market and software stacks, as well as a "natural match."
"SMEs will benefit from scalable technology that can expand with them, such as kiosks and offline modes, while enterprise clients of Appetize will be able to utilize solutions such as sophisticated reward programs and enhanced marketing capabilities," Hyman added.
Max Roper, CEO of Appetize, stated that it was critical for them to keep a share in the company and that they were not trying to cash out. He also stated that they are passionately engaged in building the business together and that it is a long-term gain for their staff and their clients. They are really delighted to be on this rocketship.
While the Series E-cash is largely used to fund the purchase, SpotOn is continuing to invest in its product and technologies. "This is our moment to shine and invest in the future with cutting-edge technology," Hyman added. He went on to say that they are thinking about things like how consumers would purchase beer at a Dodgers game in three years. Are they going to stand in line for 25 minutes or will they engage and buy products in other unusual ways? Those are the issues they are attempting to resolve, he concluded.