What is Sygic GPS App?
Sygic GPS app lets you store offline 3D maps on your phone for GPS navigation without an internet connection. The app is updated often so that you can always rely on it without worrying. The app has offline maps of all countries in the world, from TomTom and other providers and it also has voice-guided GPS navigation with precise directions and spoken street names. It also has pedestrian GPS navigation with walking directions and tourist attractions.
Sygic GPS was developed and managed by a very talented team of Sygic and the app is updated very frequently. This app is breaking records with millions of downloads by the users. The app does not hinder any other applications running on your phone. It uses a secure, enterprise-grade environment. It ensures that your data is safe and nothing is shared with any other application.
Main Highlights:
Advanced safety features make driving in unfamiliar territories easier

Speed limit warnings show you the current speed limit and the upcoming speed limit changes

Dynamic Lane Assistant guides you into the correct lane

Head-up Display (HUD) projects navigation onto the windshield of your car, making driving at night safer

Features of the App
The app's dashcam records the road ahead and automatically saves video in case of an accident. Real view navigation is an augmented reality feature for an even better and safer driving experience.

The cockpit shows you the real-time performance of your car and the real-time route sharing lets you share your estimated time of arrival & current position on a map. You can park easily with parking place suggestions and live info about prices and availability.

You can set your fuel type and fill up for the best price with live information about fuel prices and avoid speeding tickets with speed camera warnings.
Why Sygic GPS App?
Sygic GPS app lets you store offline 3D maps on your phone for GPS navigation without an internet connection. The app lets you store many offline maps. It provides a simple clean interface and visuals and makes it easier for the users to work with. It is secured and safe for everyone to use.
App Reviews on the App Store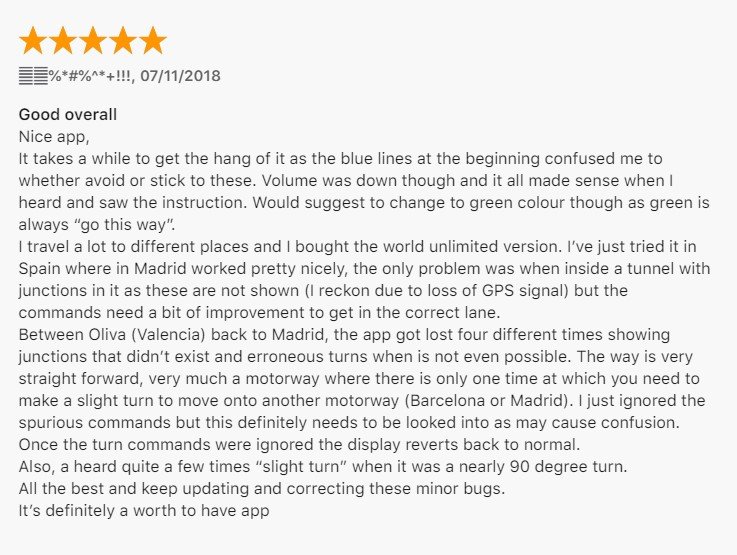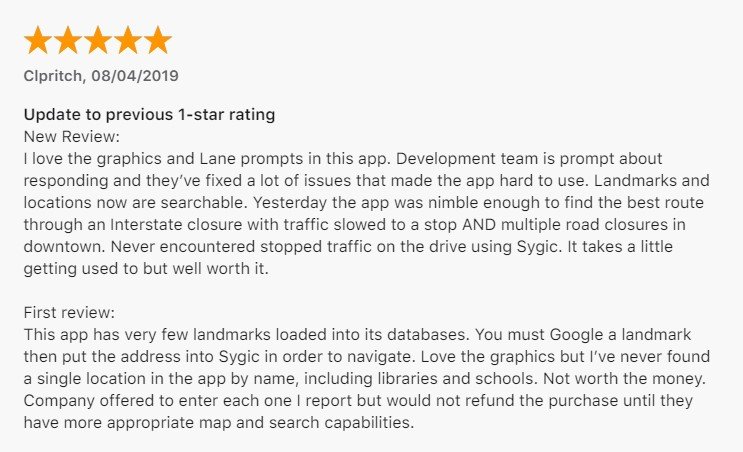 Frequently Asked Questions 
Is the app completely free?
No, the app is not completely free on the App Store.
Yes, the app is secure as it doesn't store any personal information and it asks for very few permissions.
What permissions does the application require?
The app needs basic permissions like Storage, Location, and Photos/Media/Files.
Which android version does it require?
The application is compatible with android version 5.0 and above.
Does the app have a dark mode?
The app does have a dark mode.
Download the App
Like our Sygic GPS App review? Check out more Mobile App Reviews or Submit your own Mobile App Reviews.