Cryptocurrency apps give you easy access to a variety of cryptos on the market and allow you to trade (buy and sell) them while you're on the go. A cryptocurrency is a digital form of payment that may be used to purchase goods and services online. Cryptocurrencies operate based on a technology known as the blockchain. Blockchain is a distributed ledger technology that is managed and recorded by a network of computers.
Using your smartphone, you may invest in cryptocurrencies such as Bitcoin, Ethereum, Dogecoin, and others. In truth, you don't need a computer or a laptop to begin investing in cryptocurrency. Here is our take on the USA's top cryptocurrency applications.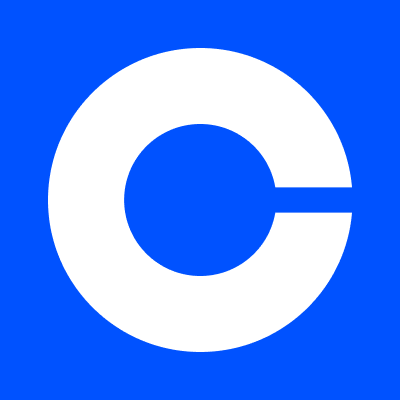 Coinbase is the best cryptocurrency exchange in the United States of America, headquartered in San Francisco, California. It is currently the largest cryptocurrency trading platform in the United States, with a total trading volume of over USD 20 billion. Additionally, Coinbase is one of the most secure cryptocurrency exchanges, with no incidents of security breaches or compromises resulting in asset theft.
Coinbase has revolutionized the digital currency business by providing a simple, dependable, and easy-to-use platform. Individuals and institutions in the United States can purchase cryptocurrencies such as Bitcoin, Ethereum, and Litecoin. Because the crypto exchange is based in the United States, it allows payments in US Dollars.
Swan Bitcoin's objective is to make investing more accessible for beginners by providing an easy-to-use platform for automated Bitcoin purchases. Users can start an account for as little as USD 10 and choose to have funds deposited automatically daily, weekly, or monthly. 
Swan Bitcoin's advantage is that it removes price volatility from the equation, letting investors build positions over time without experiencing market volatility. Not to mention the more extraordinary customer service, which is particularly noticeable compared to more extensive exchanges.
eToro is a wonderful alternative for US novices because it offers a powerful and user-friendly trading platform. The website allows users to trade major digital currency pairs and altcoins and manage a virtual portfolio.
eToro, like Uphold, charges a spread for buying bitcoins. The spread charge varies per digital asset and market conditions. Buying and selling Bitcoin, for example, costs 0.75 percent per transaction. The trading interface includes real-time cryptocurrency market research and news, complicated trading features and risk management tools, and a social networking component. Users can mimic the most profitable cryptocurrency traders and debate ideas, strategies, and trade performance with other traders.
Changelly enables customers to buy cryptocurrencies with their credit or debit cards and convert them to fiat currencies. The exchange's user interface is straightforward, making it easy for novice and experienced investors to buy, sell, and transfer crypto assets swiftly and securely to a hardware wallet.
One of the best places to trade cryptocurrencies is on this site. Changelly's trading algorithm talks with many of the most prominent cryptocurrency exchanges to get the best exchange rates for its users. Until the user completes and validates the transaction on the blockchain, the website finds and offers the best available rate on the user's interface, locking in the pricing. Users of Changelly may buy, sell, and exchange cryptocurrencies at the very best rates.
Gemini, a New York-based firm that regulates cryptocurrency exchanges in the United States, founded the Winklevoss twins. The company runs a legitimate cryptocurrency exchange regulated and licensed by the New York State Department of Financial Services (NYSDFS).
The website, in our opinion, is the safest cryptocurrency exchange. Individuals, traders, and institutions can use Gemini to buy, sell, and hold digital currencies, as well as generate revenue. Several noteworthy features include an innovative trading platform, a custody service, a secure wallet, a mobile trading application, and off-exchange cryptocurrency trading.
Binance.US is one of the best crypto exchanges globally, and it has a tremendous daily trading volume. Binance.US was created to let US residents purchase, sell, and exchange cryptocurrencies using USD.
For buying, trading, and selling crypto, we recommend Binance. Compared to other exchanges, Coinbase's fees are between 0% and 0.10%. This includes buying crypto with USD, paying with a bank transfer or credit or debit card, and storing crypto in a safe Binance wallet.
CEX.IO has been one of the world's first Bitcoin exchanges, with over 3 million users trusting the platform. It is a world-class exchange with a user-friendly layout that is ideal for both rookie and experienced investors.
CEX.IO is a popular choice for citizens of the United States of America wishing to purchase cryptocurrencies using a credit or debit card instantly. The exchange is available by PC or mobile app for iOS and Android smartphones. Additionally, customers can immediately trade cryptocurrencies and withdraw their earnings in fiat currency using a VISA or Mastercard.
Kraken is a Bitcoin and cryptocurrency exchange situated in San Francisco, California. It was launched in 2011. According to Coinmarketcap, the business is in the top five in traffic, liquidity, and spot market trading volumes. Kraken is a FinCEN-licensed and regulated cryptocurrency exchange throughout the United States, except Washington (WA) and New York (NY).
Kraken currently offers 54 cryptocurrency assets for purchase and sale, including Bitcoin, Ethereum, Tether USD, XRP, and Litecoin. Additionally, there are well-known Defi tokens such as Compound (COMP), Kava (KAVA), and Kyber Network (KNC). Traders can take advantage of enhanced trading options and automated portfolio management to watch the market and manage their portfolios from a single interface.
Bitcoin futures traders in the United States can leverage their digital currencies by trading on FTX.US, a cryptocurrency derivatives exchange that operates in the country. The platform distinguishes itself from the competition by providing a broad choice of indices and leveraged tokens for trading on the futures and options markets. 
One of FTX's most well-known innovations is its creation of the world's first cryptocurrency index futures, which allow its customers to profit from the rise or fall of a particular index through the purchase of a futures contract. The index futures market is available on the FTX exchange platform.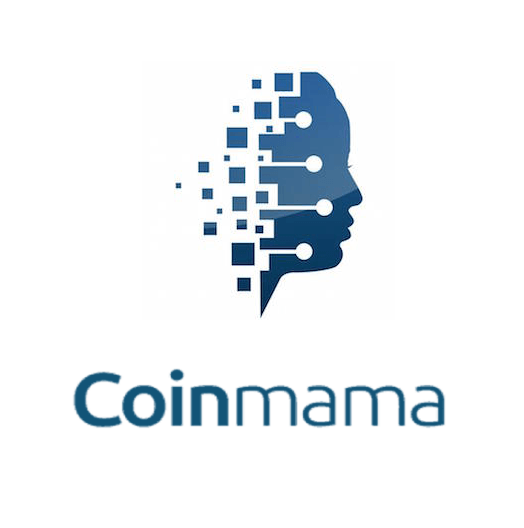 Coinmama is a simple, fast, and secure way to purchase or sell digital currency in practically any country on Earth, including the United States. Coinmama has served over 2.6 million consumers globally since its inception in 2013. The exchange accepts fiat currencies such as the US dollar, the Australian dollar, the euro, the pound sterling, and the Canadian dollar.
Coinmama enables locals to purchase cryptocurrency using a VISA or Mastercard credit/debit card, making it simple to get started with a fast and secure payment option. However, trading commissions and credit card fees are relatively high.