Trading systems allow you to interact with markets totally online. After opening an account, you may deposit funds and utilise them to buy investments such as stocks, bonds, ETFs, mutual funds, and GICs. Your trading platform maintains track of all of your investments, updates you on their worth, and allows you to sell them at any moment.
The trading platform collaborates with organisations known as investment dealers, which hold the real investments on your behalf. The Investment Industry Regulatory Organization of Canada (IIROC) oversees all of the firms in the chain, and your assets are safeguarded by Canadian Investor Protection Fund (CIPF) insurance.
List of Best Online Trading Apps
The best online trading apps in Canada provide convenient and direct access to financial markets, enabling investors to buy and sell stocks, ETFs, options, and other financial instruments to diversify their portfolios. These online discount brokerage firms do away with the necessity for intermediaries, who are frequently required when a third party trades on your behalf. Self-directed trading allows high cost and fee savings. Continue reading to learn about Canada's leading brokerage firms and online trading platforms (for both beginner and experienced investors).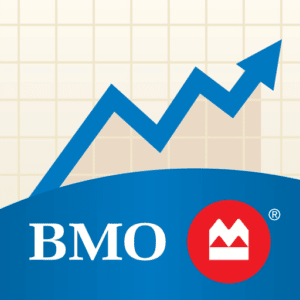 BMO Investorline offers tools for investors at all levels. It is an adviceDirect program. For a minimum investment of $50,000 and an annual fee starting at $750, customers get access to personalized advice that combines the best of the financial advisor experience with digital tools. Advice Direct customers get help setting up their portfolio, ongoing monitoring of their account with computer-generated alerts and recommendations, and have unlimited access to advice from a licensed financial advisor by phone. 
More active traders who make at least 15 trades per quarter will also be enrolled in BMO Investorline's 5 Star program, which gives free access to advanced data, dedicated support, and savings on some account fees and features.
CIBC Investor's Edge, a stock trading app division of CIBC Investor Services Inc., stands out among its banking peers with a compelling offering for investors. Boasting lower fees in comparison to platforms provided by major banks like TD and RBC, CIBC Investor's Edge makes stock trading more cost-effective, with an additional discount for students. With no account minimum requirement, the platform provides accessibility to a diverse range of investors, offering trading services in various securities such as stocks, ETFs, options, GICs, fixed income, precious metals, and mutual funds. This flexibility extends to the types of accounts available, including TFSA, RRSP, RESP, RRIF, margin, corporate, and trust accounts.
Despite its competitive pricing and the broad range of securities, CIBC Investor's Edge does have a consideration for account holders with balances below a certain threshold. Accounts falling below $10,000 or $25,000 (registered/non-registered) may be subject to a $100 annual maintenance fee. Despite this caveat, the platform's overall appeal lies in its commitment to providing affordable and diverse investment opportunities, particularly beneficial for students and investors seeking a cost-effective solution for their trading needs.
.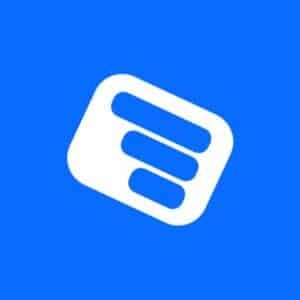 Wingman is a conversation intelligence technology that extracts information from every sales engagement.
Wingman can help you record conversations, assess offers, scale coaching, and create a repeatable sales machine.
Wingman alerts managers to potentially risky trades and calls that require mentoring. Wingman is constantly there on every call, aiding your representatives as they speak with clients.
Through speech notifications, they assist you in changing sales behaviour in the present. Coach your sales people on sales objections.
Wealthsimple Trade
Wealthsimple Trade is Canada's first stock trading application that enables commission-free stock and exchange-traded fund trading (ETFs). As a result, it is my initial recommendation for individuals new to self-directed investing. The fee savings (up to $9.99/Trade) reduce the need to conduct several small transactions and pay a high price for each stock buy.
The platform can be accessed using a web browser or a mobile application on your phone. Wealthsimple Trade is a division of Wealthsimple, Canada's most popular online wealth manager with over $10 billion in customer assets under management.
Questrade is an attractive choice for experienced and inexperienced investors alike. It was founded in 1999 and described itself as "Canada's fastest-growing online brokerage."
This platform gives you access to a more excellent selection of investment products and account types, including corporate investment accounts. Additionally, it is available on several other media, including a desktop program, a mobile application, and a cross-platform web interface.
Qtrade
Qtrade is a popular stock trading program among credit unions. While its usual trading fees are higher than those of Wealthsimple Trade, active traders receive a discount, and 100 ETFs are available for free trading. Qtrade is accessible by computer and mobile device. Qtrade has earned a reputation for providing superior customer service throughout the years.
While Interactive Brokers is not suited for inexperienced investors, it leads the industry in international trading and offers professional traders the low-cost commissions they prefer. In our research, no online broker comes close to Interactive Brokers in terms of fees and trading tools. Professional and institutional traders from all around the world use the Trader Workstation (TWS) platform.
TD Direct Investing
TD Direct Investing was a pioneer in establishing a trading platform in Canada. It offers an extensive array of market research, data, and investing tools that experienced traders appreciate, including advanced order kinds. This platform has some of the highest trading commissions in Canada. If your balance goes below $15,000, a $25 quarterly maintenance fee will be assessed. It does not offer any free ETFs.
Scotia iTrade is the brokerage section of the Bank of Nova Scotia and the bank's second online trading platform. Each trade is charged a flat amount of $9.99. Active traders who complete at least 150 trades every quarter pay a flat transaction fee of $4.99. Scotia iTrade offers a broad range of financial products, including stocks, exchange-traded funds, mutual funds, bonds, precious metals, and guaranteed investment certificates.
AVATrade, a globally acclaimed trading platform, extends its comprehensive services to Canadian users through its partnership with Friedberg Direct, a prominent Toronto-based online discount brokerage. Operating under the official regulation in Canada, Friedberg Direct facilitates account openings for clients, who, in turn, gain access to AVATrade's robust trading tools and platforms. Renowned for its forex and CFD offerings, along with rich educational content, AVATrade has earned its place among the best forex brokers.
AVATradeGO, the mobile investing app provided by the broker, stands out with its array of features, including real-time market analysis and advanced charting capabilities. Users can customize their experience by utilizing filters for investment news and configuring alerts for essential events. AVATrade's software further distinguishes itself by offering a free trading course and a demo account for practice, catering to both novice and experienced traders. Notably, the platform supports copy trading, enabling users to automatically follow and replicate the positions of other investors.
Among the advantages of AVATradeGO are its extensive options in forex, CFDs, and cryptocurrencies, social trading features, exceptional educational resources, and the provision of negative balance protection. However, it's worth noting that the mobile app may lack some news and research functionalities, and there is no guaranteed stop-loss feature, highlighting areas where users may find room for improvement in their trading experience.