Main Highlight:
Topi secures $15 million equity and $30 million debt
Index Ventures and Creandum funded the equity and TriplePoint Capital funded the debt
It is subscription-based transactions for retailers and manufacturers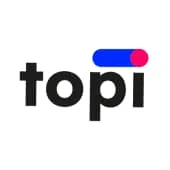 Topi, a Berlin-based FinTech, has secured $45 million in a second equity investment round for its platform, which allows merchants to provide PCs, monitors, cellphones, printers, and other items on a subscription basis to their corporate clients.
According to a Wednesday, employing a Gear-as-a-Service approach rather than owning the goods allows for cheaper monthly running expenditures, better flexibility, and confidence that the hardware will always be up to date.
According to the announcement, the topi platform handles the difficulties of risk and fraud management, refinancing, monthly billing, obsolete device maintenance, insurance, and other services for merchants and manufacturers that wish to provide this option.
"The as-a-service models that have long been established for software will also become the standard for hardware," Topi co-founders Estelle Merle and Charlotte Pallua said. "Our subscription platform will ensure businesses' liquidity is protected, while employees never have to work with outdated equipment again."
This financing round comes around eight months after the startup's $4.5 million pre-seed capital round. According to PYMNTS, topi's goal is to become an international enabler of frictionless payments for B2B firms.
Topi also announced that, following a successful pilot programme, German electronics retailer Gravis has teamed with the FinTech to extend the company's provision of Hardware-as-a-Service.
"We are extremely delighted that our corporate clients may now effortlessly subscribe to their IT equipment in real-time at the point of transaction, without cumbersome processes and bureaucratic paperwork," said Gravis Managing Director Jan Sperlich in a statement. "During our trial period, over half of our clients who rented gear through topi have already returned for additional products."
One of the pillars of establishing a more sustainable and fair society is shifting to a circular economy. A circular economy requires firms to rethink how they conduct transactions and operations, in addition to more mindful customer decisions. At the same time, businesses around Europe are dealing with unpredictable and hard economic times, and they are seeking for methods to improve their financial standing as well as operational efficiency.
New funding, new relationships
Index Ventures and CREANDUM led the Series A investment, with participation from Silicon Valley-based TriplePoint Capital.
It takes topi's total funding to over €50 million from a variety of investors, including famous angels such as Adyen, Stripe, N26, HelloFresh, Cloudflare, Personio, and others.
GRAVIS has joined topi as a strategic partner as the company strives to become the standard choice for B2B.
Subscription-based transactions that are seamless
It's believed that billions of dollars are spent on capital expenditures worldwide each year, and it's easy to understand how and why. In terms of technology, most businesses require computers, desktop screens, cellphones, printers, coffee machines, and, depending on the sector, specialised machinery. While it may appear straightforward, it is far from it.
Owning these tangible assets imposes several limits on firms, ranging from treasury management to operational complexity. As a result, businesses are increasingly seeking for new possibilities, changing from ownership to access, and transitioning from large expenditures to monthly operational expenses.
Topi, founded in 2021 by Charlotte Pallua and Estelle Merle, makes this easier and more efficient. It allows enterprises to prevent hardware obsolescence, save time maintaining obsolete devices, increase operational flexibility, and enhance cash flow.
Offering items as a hardware subscription is complex, posing various issues for the merchant or manufacturer, ranging from risk and fraud management to refinancing, monthly invoicing, maintenance of obsolete equipment, insurance, and other services. This is avoided via Topi's end-to-end transaction platform. It enables commercial merchants to provide hardware subscription services, increasing their entire addressable market and improving customer experience and loyalty.
Topi is laying the groundwork for B2B retailers to provide Hardware-as-a-Service by including a subscription option into the purchase flow (HaaS).
Topi's fraud and risk engine automatically and in real-time evaluates qualified purchasers. Meanwhile, interfaces between trade-in partners, banking partners, insurance providers, and merchants allow for live and automated check-out for e-commerce, telesales, and in-store transactions.
"The as-a-service models that have long been established for software will also become the standard for hardware," topi co-founders Estelle Merle and Charlotte Pallua noted. Our subscription model will secure firms' liquidity while never requiring staff to work with obsolete equipment again. To remain competitive, we believe that every reseller and manufacturer will need to provide their products under a subscription model."
Hardware as a service (HaaS)
Topi essentially combines the many components that a seller may require to offer hardware subscriptions, such as insurance, shipping, and refinancing providers, so that merchants can simply add rentals into their current online channels utilising Topi's APIs.
For example, an electronics store may offer a €1,000 MacBook Air for a monthly price of €26.25 payable over three years with a full guarantee, after which the buyer may choose to upgrade to the newest MacBook model, return the device, or pay the remaining sum to own the laptop entirely. Topi will eventually provide Klarna-style instalment payment alternatives for consumers who know they want to purchase the goods in the end.
It's worth mentioning that Topi also allows for upfront purchases, so a client can choose to rent an iPhone at the checkout for two years while purchasing a laptop altogether. Topi is marketed as a modular platform, allowing merchants to pick and choose whatever features they want, from just monthly billing and credit checks to the whole shebang, including refinancing partners and insurance.
Furthermore, while the Topi branding is evident at checkout with the first product, the firm hopes to provide a white-labeled version that allows businesses to incorporate their own logo.