Main Highlights:
The early internet-based platforms were powered by open-source code distributed via forums, bulletin boards, and mailing lists.
Regardless of its course, the internet is growing, and decentralized applications (apps) powered by blockchain technology can reclaim control from a few centralized gatekeepers.
Despite the vast number of plausible use cases, numerous significant obstacles obstruct this Web3 ambition.
For more than three decades, the online has evolved gradually, taking us from the early days of Web1, with static text and graphics, to the development of Web2, ushering on the internet we know today — one controlled by centralized platforms. We are already at the start of Web3, seeing value and data flowing fluidly across decentralized platforms with dispersed ownership and governance. However, there are still a few obstacles to overcome before the vision for this new web can be realized.
A concise overview of the web's history
Despite its primitive state, Web1 marked an age of decentralized, open protocols. The first internet-based platforms were driven by open-source code shared via forums, bulletin board systems, and mailing lists. The majority of it was unpatented and freely available.
After the dot com bubble burst (around 2000), a new generation of internet businesses arose. With the emergence of higher internet connections, streaming services like YouTube and Netflix became more critical. Alongside this, social media was born, and the capacity to connect experiences to media by uploading films or live streaming quickly became widespread. Additionally, this age witnessed the emergence of the mobile internet, which expanded access to these platforms through cell phones and tablets.
On the other hand, these new platforms arose from enterprises and corporations. And Web1's once-open-source technology and media become proprietary. Nobody could reproduce or change these models without facing severe legal consequences. Additionally, the growth of such platforms drew users into concentrated hubs that were eventually dominated by large technology companies such as Facebook and Google. Soon after, data collection became standard practice – frequently concealed behind allegedly "free" services. Regrettably, this is the underlying terrain of Web2.
Web3's potential
Regardless of its direction thus far, the internet is growing, and decentralized applications (dapps) enabled by blockchain technology have the potential to take authority away from a few centralized gatekeepers once again. Along with distributed data storage and user-controlled platforms, the "internet of money" is emerging.
Decentralized finance, or DeFi, now enables millions of individuals worldwide to exchange assets, generate passive income, and borrow money without the need for a middleman. This is a step toward realizing the bitcoin ideology of banking the unbanked.
It's also not only about personal financial management. This new environment enables ventures such as SocialFi — a combination of social networking and finance that attempts to produce precisely what you'd expect. Without blockchain, transmitting money through a social app is more complicated less secure. It would require an independent third party to establish trust in place of an automated and immutable payment layer. However, with that layer in the area, consumers may deal safely, obviating the need for costly intermediaries and facilitating more efficient payment processing.
There's also the burgeoning realm of GameFi, which is inextricably linked to fantasies of the future Metaverse. Cryptocurrency assets and non-fungible tokens will fuel the in-game economy (NFTs). As part of a play-to-earn paradigm, gamers will be compensated for their time spent interacting by earning tangible goods they will genuinely own.
Additionally, beyond providing trustless transactions and disintermediating central entities, decentralized technology enables the development of an altogether new business model to replace the internet's dominant paradigm. This is accomplished by using decentralized autonomous organizations (DAOs), which delegate authority to a group of users, allowing them to influence the platform's direction while rewarding usage through concrete ownership and governance benefits.
This implies that startups may now compete on an equal footing with established businesses, gaining users through incentives and leveraging network effects to expand reach. While the potential for this new internet to fundamentally alter how users, developers, and businesses connect is enormous, there is still much work to be done.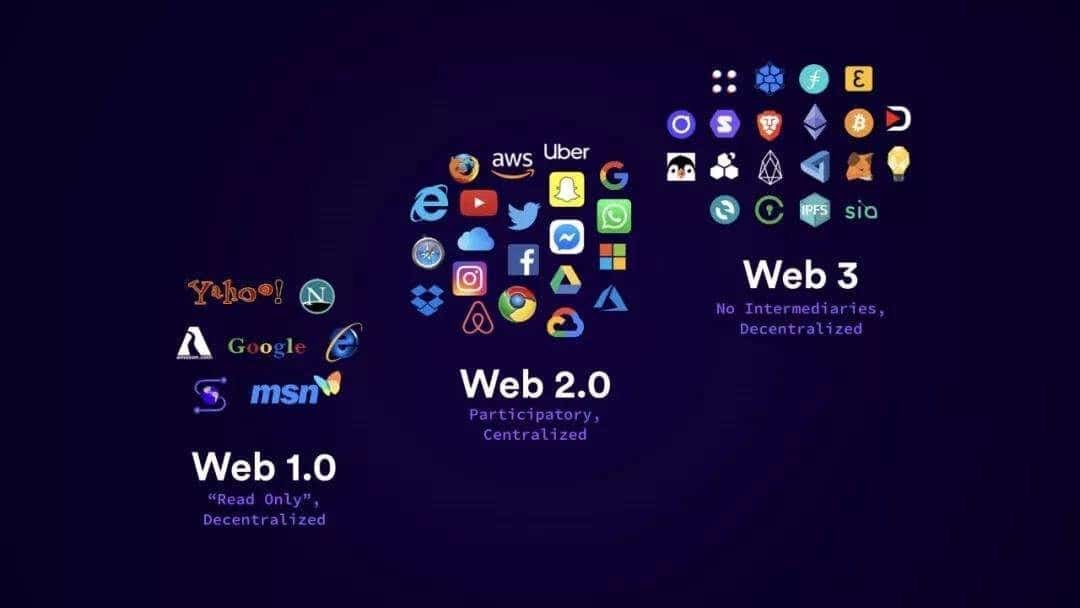 The flaws in current systems that are impeding Web3
Despite the vast number of conceivable use cases, there are still several significant difficulties impeding this Web3 goal. For one thing, many self-proclaimed decentralized applications are far from really decentralized. It is not commonplace for the front end of these services to run on cloud servers, implying that access to them remains reliant on traditional infrastructure. The blockchain is only used to send and receive data on rare occasions.
Even blockchain networks, which are meant to be decentralized, lose their decentralized nature if the bulk are hosted on Amazon Web Services or comparable centralized corporate clouds. This is becoming increasingly true, even in the case of Ethereum. Because a single point of failure is precisely what blockchain was built to avoid, the current arrangement is neither optimal nor sustainable.
Another typical roadblock is that many Web3 applications are now running on Ethereum, which is notorious for its high transaction fees, limited throughput, and inability to grow without external infrastructure. These intrinsic disadvantages of Web 3's lauded backbone will stymie its promise. For the Metaverse to genuinely operate for everyone, such impediments to admission must be overcome immediately.
How we're going to get there
On balance, it would be premature to declare that we have reached Web3 status quite yet. However, this does not mean that no groundwork is being laid. For instance, new platforms are developing that want to decouple themselves fully from Web2 standards. This incorporates the internet computer, a blockchain that operates at web speed, delivers online content, and works as an endlessly scalable platform for smart contracts. The internet computer has already overcome scale, performance, and price challenges, paving the way for DeFi experiences that are neither slow nor expensive – enabling decentralized applications to realize their full potential.
To make Web3 a reality, every aspect of online service, from front end to back end, must be housed on-chain. There is no requirement for old infrastructure, so there are no gatekeepers and little downtime. This results in 100 percent genuine Web3 experiences while also significantly improving speed. However, one of the most critical aspects of this new technological age is being constructed appropriately from the start. This is an opportunity to rethink the internet, and we must do it in the interests of end-users, not companies.