Waabi is an AI company that is developing self-driving trucks. They are working on safety by simulating accidents and analyzing the potential damage and impact on operations. Trucks are essential to the economy, but they are also involved in a lot of accidents. Self-driving trucks could be a solution to this problem. Self-driving technology is one of the most important technologies of our generation, and it has the potential to change the world.
In other words, Waabi is developing a new way to make trucks safer and more efficient. They are using AI to simulate accidents and learn from them so that they can design self-driving trucks that are less likely to get into accidents in the first place. Self-driving trucks could have a major impact on the economy, by making it possible to transport goods more quickly and cheaply.
They could also make the roads safer for everyone. The quote "Self-driving is one of the most exciting and important technologies of our generation. Once solved at scale, it will change the world as we know it" highlights the potential of self-driving technology to revolutionize many industries and aspects of our lives.
What is Waabi? 
Waabi, a promising self-driving vehicle startup, possesses several compelling advantages that position it for success in the competitive autonomous driving industry. First and foremost, it is helmed by Raquel Urtasun, a distinguished expert in computer vision who previously led Uber's self-driving car team in Toronto. Notably, this leadership distinction makes Waabi one of the rare self-driving car startups globally to be headed by a woman, highlighting its commitment to diversity and innovation.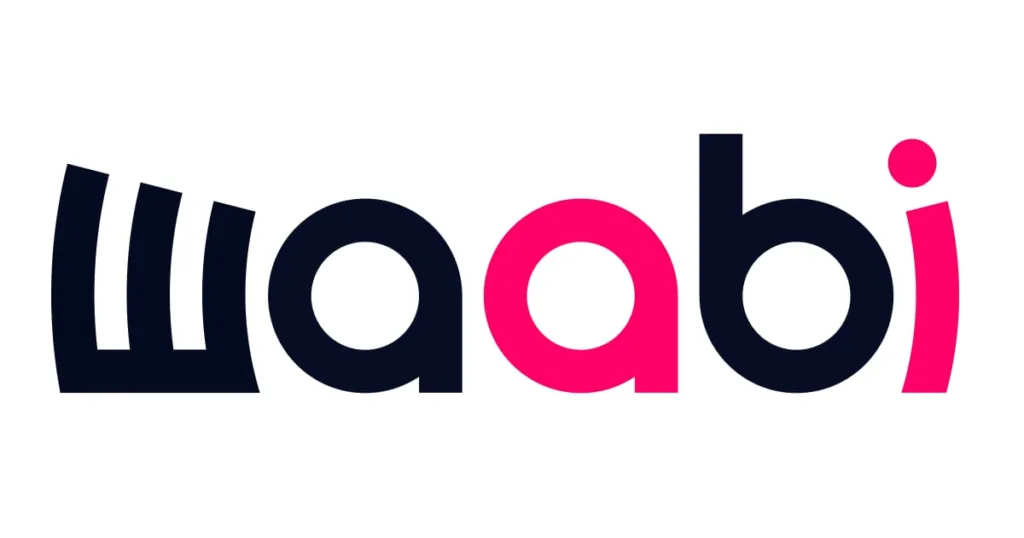 Secondly, Waabi recently secured an impressive $83.5 million in its Series A funding round, marking one of the most substantial Series A investments ever raised in Canada. This significant financial backing underscores the substantial investor interest and confidence in Waabi's cutting-edge technology and its potential to reshape the future of autonomous transportation.
Combining strong, visionary leadership with substantial financial resources, Waabi is well-equipped to navigate the challenges of the self-driving car market. This combination of expertise and funding places Waabi in an advantageous position to develop and deploy innovative autonomous driving solutions, further propelling the evolution of self-driving technology and its integration into our daily lives.
Importance of Self-Driving Trucks 
The importance of self-driving trucks in our society cannot be overstated, as these autonomous vehicles hold the potential to revolutionize various aspects of transportation and logistics. First and foremost, self-driving trucks have the potential to significantly enhance road safety.
Human error, including fatigue and distraction, contributes to a large percentage of accidents involving traditional trucks. Autonomous trucks, free from these limitations, can operate 24/7 with unwavering attention to the road, reducing the risk of accidents and saving lives.
Moreover, self-driving trucks offer the prospect of increased efficiency in the logistics and shipping industries. They can optimize routes, reduce fuel consumption, and decrease delivery times. This not only benefits businesses by cutting costs but also has a positive environmental impact by reducing emissions.
Furthermore, the shortage of truck drivers is a pressing issue in many countries. Self-driving vehicles can help alleviate this shortage by augmenting the existing workforce, particularly for long-haul and monotonous routes.
Self-driving trucks have the potential to enhance road safety, increase logistical efficiency, address driver shortages, reduce emissions, and improve overall productivity. Their integration into our society has the potential to bring about a transformative shift in the way we approach transportation and logistics.
Economic Significance of Self-Driving Trucks
The economic significance of self-driving trucks is transformative on multiple fronts. First and foremost, automation in trucking promises substantial cost savings for businesses and consumers alike. By eliminating the need for human drivers, self-driving vehicles can operate around the clock without rest, leading to increased efficiency and reduced labour costs. Furthermore, these autonomous vehicles are expected to optimise fuel consumption and route planning, ultimately lowering operational expenses and, by extension, the prices of goods transported by road.
In addition to cost savings, self-driving trucks offer a potential solution to the persistent issue of driver shortages in the trucking industry. With an ageing workforce and a decreasing number of new drivers entering the field, the shortage of truck drivers has been a growing concern. Autonomous trucks can help bridge this labour gap by augmenting the existing workforce, particularly for long-haul and repetitive routes.
Self-driving trucks have the capacity to improve safety on the roads. Human error, including fatigue and distraction, contributes significantly to accidents involving traditional trucks. Autonomous trucks, unaffected by such factors, have the potential to dramatically reduce accident rates, resulting in fewer injuries, fatalities, and property damage. This, in turn, leads to lower insurance premiums and costs associated with accidents.
The economic impact of self-driving vehicles is poised to be substantial, encompassing cost savings, improved safety, the mitigation of driver shortages, and job creation. As this technology continues to advance and gain wider acceptance, it has the potential to revolutionise the trucking industry and drive economic growth on a global scale.
Role of Mobile Applications Self-driving Trucks Technology 
Mobile applications play a pivotal role in the advancement and effective implementation of self-driving vehicles technology. These applications serve as the interface between the autonomous trucks, their operators, and the broader logistics ecosystem. One of their primary functions is to facilitate real-time communication and coordination.
Through mobile apps, operators can monitor the status and performance of self-driving trucks, ensuring that they stick to planned routes and schedules. In the event of unexpected incidents or changes, operators can remotely intervene and adjust the vehicles' instructions, enhancing flexibility and responsiveness in logistics operations.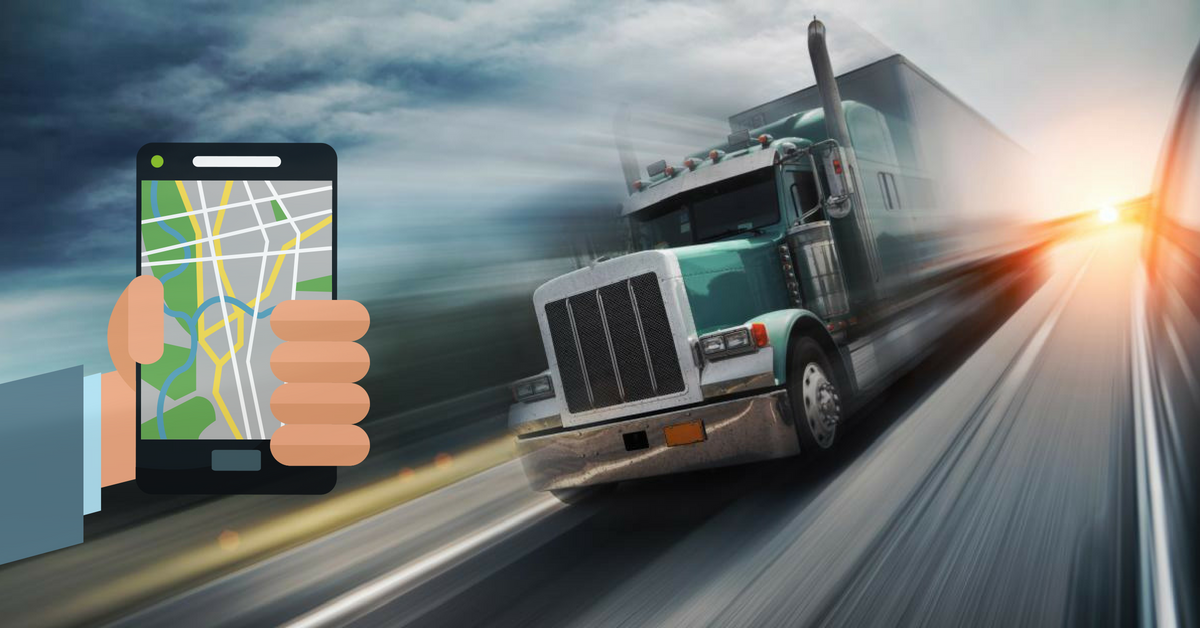 Mobile applications offer valuable insights and data analytics, enabling operators to gather information about the vehicle's performance, fuel consumption, and maintenance needs. This data-driven approach allows for proactive maintenance, reducing downtime and operational costs. It contributes to the efficient management of fleets, optimising routes, and resource allocation.
The role of mobile applications extends beyond vehicle operations to encompass the entire supply chain. These apps can integrate with inventory management systems, warehouse operations, and customer orders, providing end-to-end visibility and coordination. This integration streamlines processes, reduces errors, and enhances overall supply chain efficiency.
Mobile applications are a linchpin in the successful integration of self-driving vehicles technology into the logistics and transportation industry. They empower operators with real-time control, enhance safety and security, provide valuable data for decision-making, and optimise the entire supply chain. As self-driving vehicles continue to evolve and proliferate, mobile applications will remain instrumental in harnessing the full potential of this transformative technology.
Conclusion 
Waabi, led by Raquel Urtasun and backed by significant funding, stands as an inspiration of innovation in the self-driving vehicle arena. Self-driving trucks hold immense potential, promising enhanced safety, efficiency, and economic benefits. Mobile applications play a crucial role in orchestrating this transformation, facilitating real-time control and data-driven insights. Together, these elements mark the onset of a transportation revolution that will redefine industries, boost economies, and reshape the future of logistics.