Overview of Vinted App
We all love to buy clothes and other stuff, and never cease to get bored. But sometimes, we do not use what we buy. There may be some clothes that we don't wear because it doesn't fit, or some toys, with which we do not play anymore because our interest shifted. But now with Vinted, we can sell that old stuff of ours and get money for them.
It is a unique fashion platform where we can buy or sell articles of clothing, toys, and homeware items. The items listed on this platform are relatively cheap and of good quality, because they come from normal people like us, and not from any third-party merchant operating for profit.
With Vinted, you can declutter your home by selling those space-taking pieces of stuff and make room for other things. Or, you can buy from other people at a relatable price and reduce the cost of getting clothes and other stuff. It focuses on reducing the things we don't need anymore and giving them to someone else who is looking for that. This way we also pay a significant amount of heed to our environment and nature. In Vinted, you can easily find what you are looking for by browsing through different brands and a huge variety of things, and that too at a lower price as compared to other websites and apps.
Pros of Vinted App:
No selling fees.

A large variety of goods.

Diverse community members.

Buy anything at a reduced price.
Cons of Vinted app:
The buyer has to pay 20% fees on an item.

Delivery tracking could be buggy.
What is the Vinted app? 
Vinted is an online marketplace to buy and sell used clothes, toys, and homeware items. People can find things at a lower price and buy them directly from the app. Moreover, if you've got any clothes that you don't wear anymore or that you would like to sell, you would do so with its commission-free marketplace. It takes no fees or charges for your goods, which means whatever you sell, its value and worth are totally yours. This feature makes it stand apart from others and makes it the number one place for normal people to sell their stuff.
It provides a very decent place to save big savings on clothes and fashion stuff. The cost is relatively cheap and the overall product quality and usability are up to the mark. People can find branded items and things that are trending with ease. Selling is very easy, just take a picture of the item, set up its price, give it a name and a description and you are good to go. Tracking is also easy, just download the label and stay updated about its position. It is best for anyone that is looking to free up space and give their unnecessary stuff to the person who needs it.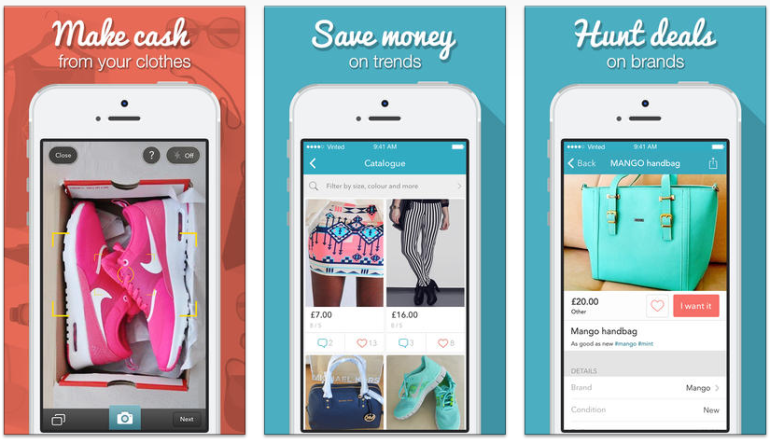 Features of the app:
Vinted Earning

: Whatever you earn by selling is given to you without any deduction or taxes.

Boost your income

: sell items that you do not need anymore with ease.

Analyze

: get notified whenever someone likes or buys your item and use it to get a better understanding of what people are more likely to buy.

Buy

: discover branded items and buy them at a cheap price.

Environment

: whenever you buy or sell an item, you are directly or indirectly helping the environment.

Browse

: Different Brands and a large variety of things to choose from.

Tracking:

Ship your packages with a trusted delivery agent, and track them with the label or a QR code.
Features that unveil when you sign up: 
Start saving instantly with its cheap marketplace.

Sell unnecessary stuff and make room for other things.

Earn just by selling what you do not use.

List your items for people to buy.

Find branded products at a cheap price.
Frequently Asked Questions 
Which OS supports the Vinted app?
Both iOS and Android platforms are compatible.
Yes, the app is free to use.
Is the payment secured for in-app purchases?
There are no in-app purchases.
Which permissions are required to use the app?
The app requires the following permissions: 
Media Files

Storage

Microphone

Wifi

Camera
Why should you use the Vinted app?
There are many unnecessary kinds of stuff and clothes that we do not use or wear. Those things just lie here and there without any apparent purpose. It tends to reduce those stuff from our homes and sell them to someone that might be interested in them. Vinted is very easy to use, and we can sell our products with ease.
User Reviews: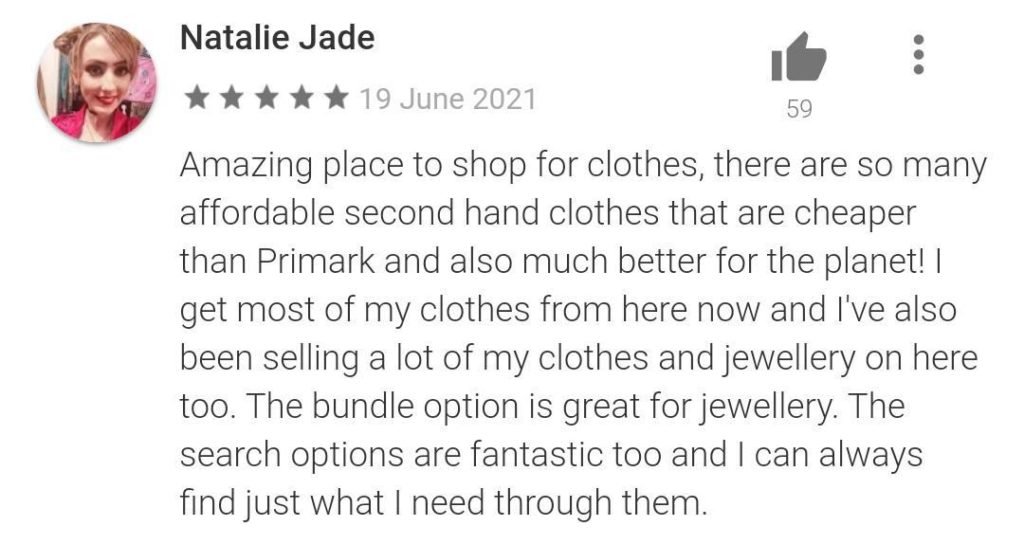 Download the app here:
Like our Vinted App Review? Check out more Mobile App Reviews or Submit your own Mobile App Reviews.