Viva Republica, the Seoul-based fintech company behind Toss app with more than 40 financial services, announced that it has raised $410 million. Currently, the company has a valuation of $7.4 billion. The new funding was led by Alkeon Capital, an American investment firm, and included participation from new investors like Korea Development Bank, and returning backers Altos Ventures and Greyhound Capital.
The company plans to launch Toss Bank, a neobank, in September 2021, which it describes as "the final key component" of its super app strategy. It will also use the funding to continue its expansion in overseas markets, including Vietnam, where Toss launched last year.
Founder and chief executive officer SG Lee said that Toss Bank will focus on lending, and also offer savings accounts with competitive interest rates. "A lot of challenger banks and neobanks are focusing on banking experience, such as cards, so their main revenue source is interchange fees," he said. "Toss is quite different because we already cover all that. We cover P2P payments, money transfers, cards, and all sorts of services. So we are focusing on loans, unsecured loans, mortgages, all sorts of loans. We are going to use this vehicle to give the most competitive interest rates to users, and Toss Bank will not have a separate app, since we have a super app strategy."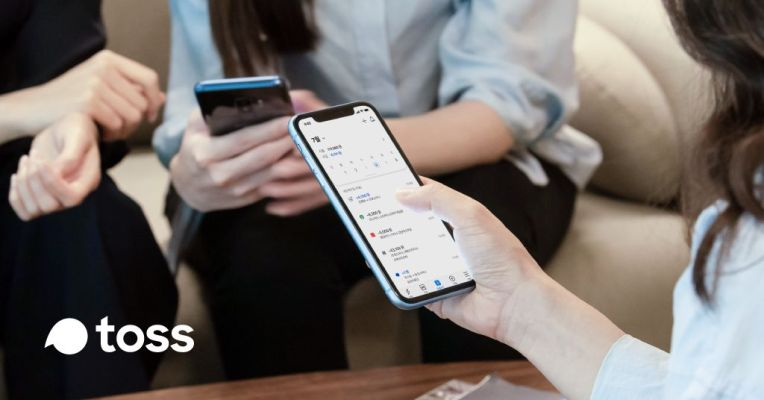 The app launched as a Venmo-like peer-to-peer money transfer platform in 2015, before adding more services. Now its users can turn to the app for almost all of their financial needs. Users can check their balances at different banks and credit cards on a dashboard. Merchants can use Toss Payments to send and receive online payments and manage their business finances. Other features include budgeting tools, bill payments, a credit score tracker and insurance plans. Lee said more than 20% of bank accounts and credit cards in South Korea are already registered on Toss. As a financial super app, Toss Bank will be able to supplement information from South Korea's main credit rating agencies with its own data about user transactions.
Lee added that "This is the first engine that counts this asset-related data, and no machine-learning technologies have been used in credit evaluation" in South Korea, he said. "I think Toss Bank is really well-positioned to disrupt the whole loan market." In March, Toss also launched an investment service called Toss Securities, designed to make stock trading accessible to new investors who shy away from traditional brokerages. Over the past three months, it has signed up more than 3.5 million users.
Toss has quickly risen in popularity since its launch in 2015 by offering a string of financial services from money transfers and mobile payments to brokerage services in a single mobile app. The financial app currently has 20 million users, around 40 percent of the country's 51.3 million population. The company also added that it has 11 million monthly active users, the most among financial apps in South Korea.
Viva Republica is aggressively expanding its size and received the final nod from the country's financial regulator earlier this month to establish a new internet-only bank. The fintech firm plans to launch Toss Bank as early as September this year. The company is also strengthening its focus in markets beyond South Korea, and its service in Vietnam has racked up to 3 million monthly active users.
Viva Republica's revenue last year reached around 390 billion won, and the company expects this year's revenue to surpass 1 trillion won with the growth of its affiliates. Toss hasn't finalized a timeline, but it is targeting Malaysia for its next market by the end of this year. "The product that we built for Vietnam is actually quite scalable across all Southeast Asia markets, so it's a matter of time," Lee said. "But we want to focus on the Vietnam market because it's scaling increasingly fast and we have to cover the growth."
As for the possibility of holding an initial public offering or finding another exit opportunity, Lee said the company is still finalizing its plans. "As an Asian company, reaching a $7.4 billion valuation is pretty high, and I think at some point we will face not being able to do more fundraising in the private market. So we're targeting to raise once more by the end of this year or early next year for over $300 million. That will be our last private fundraising, and then we're thinking of a timeline of three years, and we are reviewing not only for a Korean listing but also a U.S. listing."