You know that being a mobile app developer means working with multiple operating systems on various types of devices. And as it's the case for software developers in general, you need to keep up with the evolving trends and be aware of what your target audience wants from your design mobile app.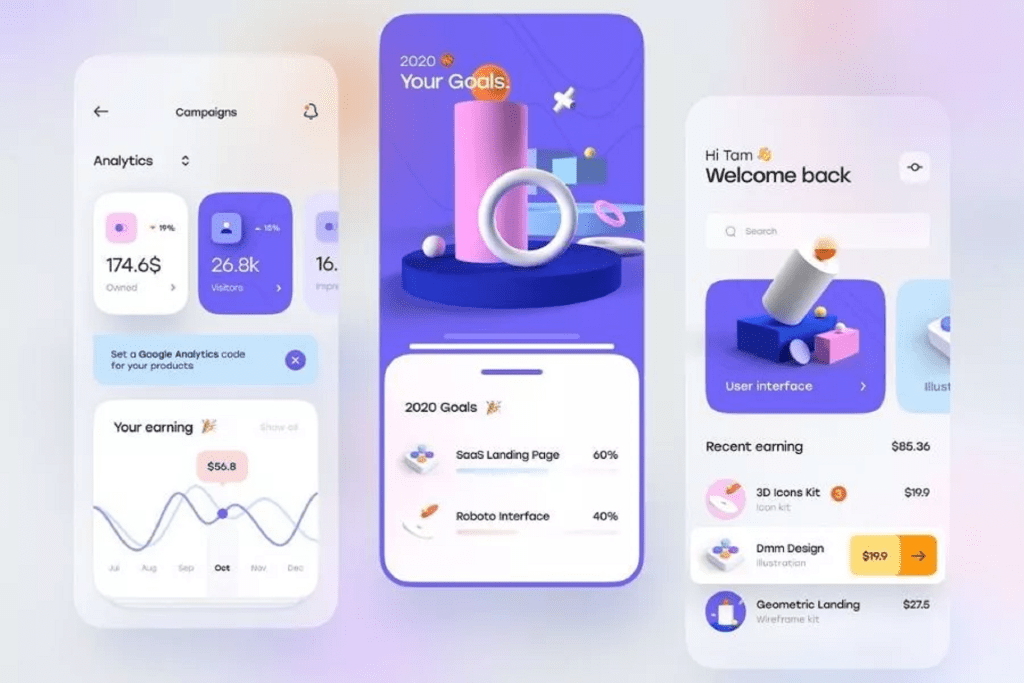 That's where User Interface/User Experience designers come in. They can make things look beautiful so that users don't even realize they're using an app and not just a website. Not sure where to start? Here are 5 user experience design tools you should use to design your mobile apps:
Sketch
A sketch is a tool that can help you design mobile apps without a single line of code. This is the best prototyping tool for designers. It allows you to create user interfaces, manage your sketches and collaborate with your team. It can also help you create mobile app mockups with icons, symbols and pixel-perfect shapes as needed.
The sketch is free to use and you can download it from the app store on your computer. You can start designing your app mockups by using the built-in shapes, and symbols or import an image from Dropbox and Sketch will create a new layer for you. After that, you can use the tools to draw your mockups and put your interface as you would do with a pencil and paper.
UserTesting.com
Do you want your app to be used by a wider audience? Then you need to conduct user testing. There are online user testing services that will allow you to test your app with real users who are taking part in the testing process. You can select a variety of users and assign them any of your app screens and ask them to give you their opinions and reactions to the app.
You can even offer them a small prize, such as a coupon, in return for their feedback. UserTesting.com will give you detailed analytics and insights on what your users think of your app as well as where they get confused or frustrated. It's also possible to see when users have problems with a certain part of the app and can be used to fix the issues thanks to remote testing.
CoSchedule
You're designing your new mobile app, you've created a great user interface and carefully chosen your app icons. You've also got the functionality all figured out. But now you're stuck. You don't know where to go from here… That's where CoSchedule comes in.
You can use this tool to create a marketing plan for your app. With CoSchedule's marketing plan feature, you can organize your tasks, set deadlines, track progress and get a full marketing plan overview to help you make progress with your app marketing. CoSchedule makes it easy to set up marketing tasks, add notes and assign deadlines. You can also track progress and get a full marketing overview to help you make progress with your app marketing.
User Fluidity
As a user experience designer, it's important to understand the needs of your users. That's why it's helpful to do guided stakeholder interviews and get a better understanding of the people who will be using your app. That is what user fluidity is all about. It allows you to create a series of questions that facilitate a conversation with your stakeholders to identify their needs and requirements.
You can use these user needs and requirements to create a wireframe or mockup of your app's user interface. This will help you understand the functionality your app must have, what the navigation should look like, and which buttons and graphics should be included.
UI Builder
Creating mobile app designs can be time-consuming and tedious. And yes, coding can be fun, but it's not for everyone. However, you can use several tools to help design your app without needing to write a single line of code. One of the tools that you can use to design your mobile app is a user interface builder. You can use this tool to create mockups of your app's interface.
With a user interface builder, you can use drag-and-drop functionality to create a custom layout for your app's interface. You can also include default buttons, images, and other UI elements. You can use a UI builder to provide a quick overview of your app's design without needing to write code. And best of all, you can create a prototype in minutes with a free trial.
Final Words
If you're new to designing user interfaces in general, you'll want to start with the most basic tools before attempting more advanced mobile app design tools. When starting with user interface design, you'll want to start with Sketch and create mockups of your app screens.
Once you've got those mockups created, you can move on to CoSchedule and conduct user testing on your app. From there, you can use Emphasis to get familiar with human behaviour and User Fluidity to create a user interface wireframe. One of the best parts about using these tools is that they're all free and open-source. This means you can get started with designing your mobile app without needing to spend a penny.