Streamlining Control with Windows 11's New Settings Homepage
As the digital landscape continues to evolve, the demand for intuitive user interfaces remains at the forefront of software development. With the advent of Windows 11, Microsoft is once again stepping up to the plate by introducing a game-changing feature: the Settings Homepage.
This upcoming addition is set to redefine the way users interact with their device settings, consolidating frequently used controls into a single, user-friendly interface. In this article, we delve into the intricacies of this innovation, exploring how it enhances user experience and transforms the way we interact with our devices.
A Closer Look at the Settings Homepage
The Settings Homepage, slated for integration into Windows 11, aims to simplify the user experience by providing a central hub for accessing commonly used controls. Imagine having your device's key settings – from display preferences to connectivity options – conveniently located in one easily accessible place. This departure from the traditional scattered settings menu is a testament to Microsoft's commitment to improving user experience.
How the Settings Homepage Enhances User Experience
Windows 11's Settings Homepage is set to offer a myriad of benefits, revolutionizing the way users navigate and customize their devices. Here's how this innovative feature enhances user experience:
Streamlined Accessibility: The new homepage eliminates the need for users to navigate through multiple menus to access specific settings. This streamlining of accessibility saves time and frustration.
Personalized Control: Users will have the ability to customize the controls displayed on the homepage. This means that each individual can curate their own set of frequently used controls, tailoring the interface to their preferences.
Intuitive Organisation: Settings will be categorized logically, making it easier for users to locate the controls they need. This intuitive organisation minimizes confusion and accelerates the configuration process.
Consolidated Information: Instead of hunting for controls scattered across various menus, users can now find them all in one place. This consolidation simplifies the user experience and reduces the learning curve for new users.
Navigating the Settings Homepage
Navigating Windows 11's Settings Homepage is designed to be a breeze, even for those less tech-savvy. The homepage will be easily accessible from the taskbar, ensuring that your most-used controls are never more than a click away. Once on the homepage, users will encounter a thoughtfully designed layout that comprises distinct sections:
Display & Personalization
In this section, users can fine-tune their device's display settings, wallpapers, themes, and more. From adjusting screen resolution to customizing the visual aesthetics, this section caters to personalization needs.
Connectivity & Network
Managing Wi-Fi, Bluetooth, and other network-related settings has never been more straightforward. The Connectivity & Network segment allows users to swiftly configure their device's connection preferences.
System & Security
This critical section offers tools to ensure your device operates smoothly and securely. From system updates to antivirus settings, users can maintain their device's health and security effortlessly.
Accounts & Privacy
For those concerned about privacy and account management, this section encompasses controls related to user accounts, permissions, and privacy settings. Users can manage app permissions, privacy preferences, and more, all from one place.
Extras
The Extras section caters to auxiliary settings such as sound, battery, and power options. Users can optimize their device's energy consumption and audio output with ease.
Enhancing Productivity and Accessibility
The Settings Homepage of Windows 11 isn't just about aesthetics; it's about boosting productivity and accessibility for users of all levels. Here's how this feature accomplishes that:
Quick and Efficient Configuration
With the Settings Homepage, configuring your device becomes a seamless process. The one-stop access to frequently used controls ensures that adjusting your device settings takes significantly less time.
Accessibility Features Within Reach
For users who rely on accessibility features, the Settings Homepage caters to their needs. Whether it's adjusting font sizes, enabling screen readers, or fine-tuning colour contrasts, these vital controls are easily accessible.
Simplified Multitasking
The multitasking prowess of Windows 11 gets a boost with the Settings Homepage. Managing display configurations for dual monitors, toggling between sound outputs, and adjusting power settings can now be done without interrupting your workflow.
Effortless Troubleshooting
When issues arise, finding solutions becomes less of a hassle. Critical troubleshooting controls, including system restore options and device reset, are brought to the forefront on the Settings Homepage.
Conclusion: Redefining User Control with Windows 11's Settings Homepage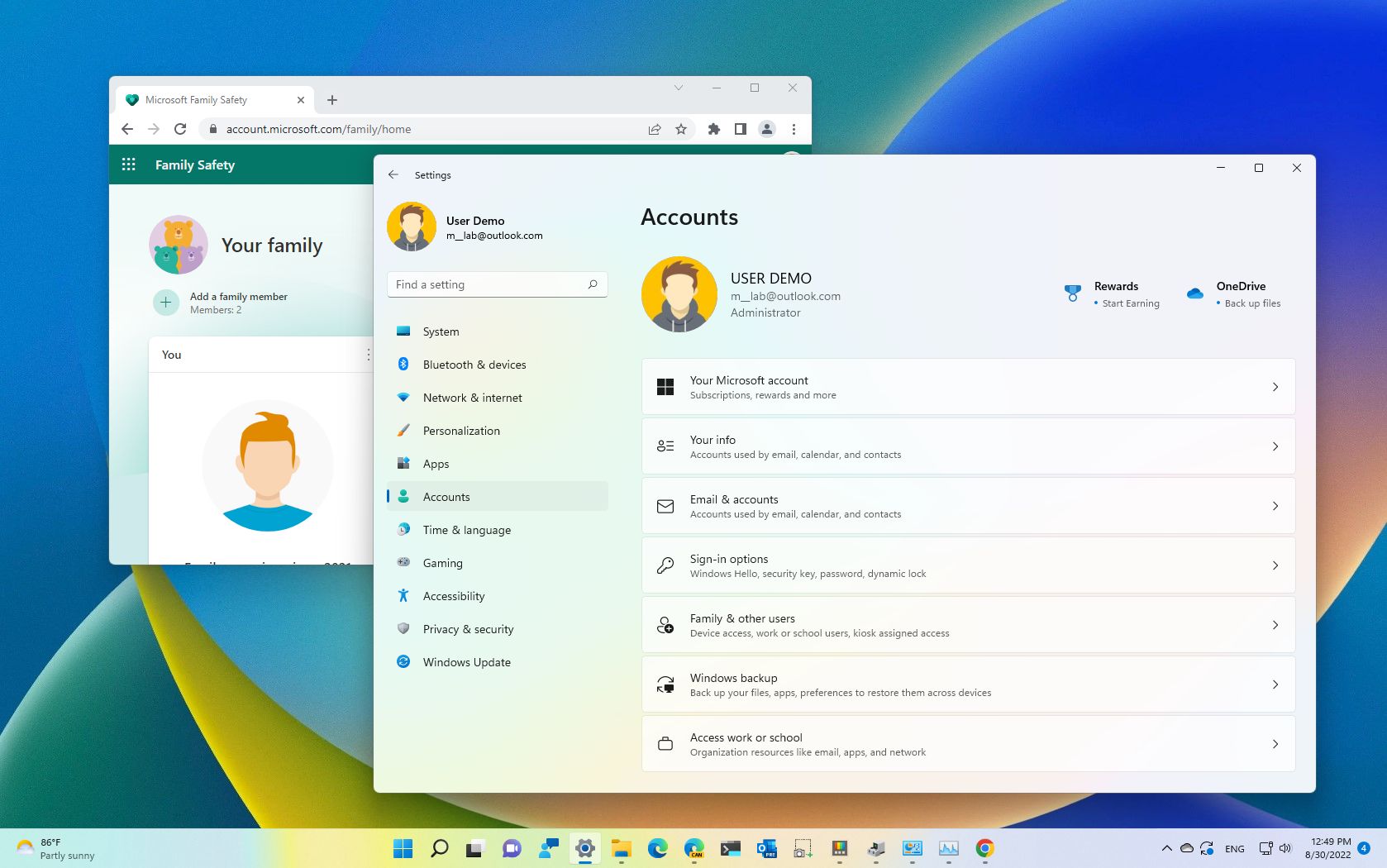 In a world where technology is becoming increasingly integrated into our daily lives, user-friendly interfaces are paramount. Windows 11's upcoming Settings Homepage embodies Microsoft's dedication to evolving user experience.
By centralising frequently used controls, streamlining accessibility, and offering personalised configuration, this feature promises to simplify the way we interact with our devices. As the digital landscape continues to evolve, innovations like the Settings Homepage remind us that technology's true power lies in its ability to adapt and enhance our lives. With Windows 11, the future of streamlined control is just a click away.
Anticipated FAQs About the New Feature
Q1: Will I be able to customize the controls displayed on the Settings Homepage?
A1: Absolutely! Windows 11 empowers users to curate their own set of frequently used controls, offering a personalised experience.
Q2: Can I revert to the classic settings menu if I prefer the old layout?
A2: While Windows 11 introduces the Settings Homepage, the classic settings menu will still be accessible, providing users with options based on their preferences.
Q3: Will the Settings Homepage replace the Control Panel entirely?
A3: The Settings Homepage is designed to modernize settings accessibility, but certain advanced settings may still be found in the Control Panel for the sake of comprehensive control.
Q4: How frequently will Microsoft update the controls and layout of the Settings Homepage?
A4: Microsoft is committed to refining user experience. Periodic updates will likely introduce improvements, new controls, and enhanced organisation.