What is Wish App?
Wish app is one of the world's most popular online shopping apps. It has nearly 500 million users in Europe, the United Kingdom, and other parts of the world. app. You can shop online using the app and have your purchases delivered within a week or a maximum of two. If you look hard enough, you can always find a bargain.
Clothing for men and women, baby items, kids toys, watches, accessories, home goods, kitchen accessories, shoes, electronics, beauty, home goods, and many other products can be found online on the app.
It is ideal for users who are constantly on the lookout for cheap and affordable clothing. The majority of the products are discounted by 60-90 percent. In today's world, where everything is moving at breakneck speed, Online shopping has seen the biggest surge there.
Pros of Wish app :
Discounts- You can get any item for 60-90 percent less than it would cost in a retail store.

Products that are one-of-a-kind – Because the options are not limited, you can find the product of your choice.

Customer service is simple to contact if you believe the product you ordered differed from what was shipped, in short, addressing all types of questions.

Customer service is in English, so it's simple and straightforward.

In-app shopping- You get free standard shipping and easy returns.
Cons of Wish app:
Not every product you see on the app will live up to your expectations when it is delivered.

Some customers have expressed dissatisfaction with the delivery time.
Features of the App
Since Wish has its most users from Europe, the delivery system is well set up in Europe. The delivery is via wish express which makes it deliver faster to reach within 10-14 days.

The app has a secured payment system and only through credit card, PayPal, or apple pay.

If you ever experienced dissatisfaction with your order or delivery time you can always refund and return your order.

It serves over 100+ countries, you can always find yours and shop!
Why choose Wish App?
Wish is a shopping app for electronic devices. It sells a wide range of products, from clothing to baby items. It offers gender-inclusive products.  You have the option of tracking your orders, so you can always see when the item is shipped and when it is likely to arrive. In any case, if you want to return or refund your order, the app has you covered. You may also be able to shop for a specific brand of your choice. Because it is a global platform that connects customers with stores all over the world, Stores may offer a variety of shipping methods depending on the item variation and your location.
Online shopping has become a craze among everyone because it allows you to choose items in one location and scroll through different brands, which is what the app provides. Millions of users have demonstrated their faith in the app.
The app has access to location/storage/contacts//photos/media/documents. Also requires access to other accounts on the device to confirm identity. Other data that are received from the Internet are- full network access, control vibration, run at startup, view network connections, control flashlight, control Near-Field Communication (NFC), and keep the device from sleeping.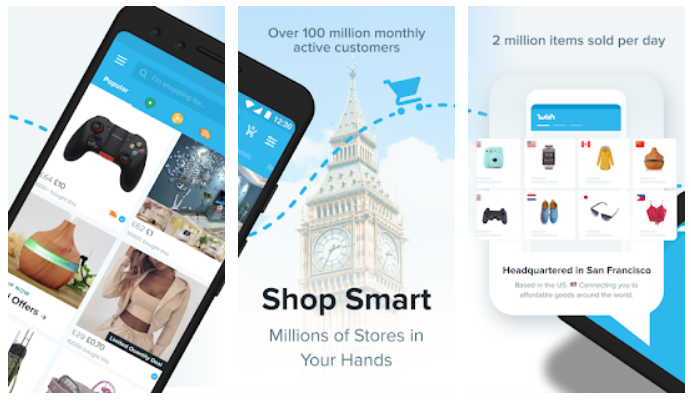 Frequently Asked Questions 
iOS and  Android platforms 
Yes, The app is free to use. 
Wish App Review: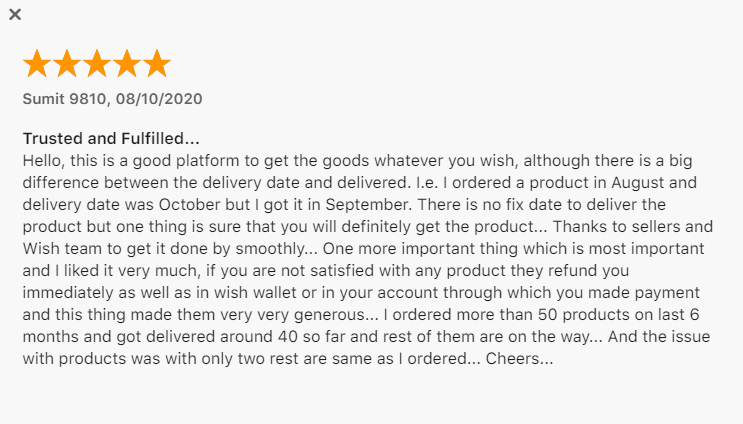 Wish App Download:
Like our Wish App Review? Check out more Mobile App Reviews or Submit your own Mobile App Reviews.