In recent years, the demand for fitness and wellness apps has surged, especially with the rise of home-based workouts. The "Workout From Home" app, developed by Dejan Nakarada-Kordic, is a noteworthy addition to the health and fitness app landscape.
In this review, we'll discuss the features and benefits of this app, designed to help users achieve their fitness goals conveniently and effectively from the comfort of their own homes.
User Interface (UI) and Navigation
The "Workout From Home" app offers a sleek and user-friendly interface, catering to fitness enthusiasts of all levels. Upon launching the app, users are greeted with an intuitive layout, making it easy to explore the wide array of fitness routines available. The app's navigation is straightforward, with categorized workout plans, easy-to-follow instructional videos, and progress-tracking features with commendable inbuilt music tracks that enhance the overall user experience.
This app is different from other fitness apps because it can be tailored to your individual needs. You can choose workouts that are appropriate for your fitness level and the equipment you have available. You can also choose workouts that are safe for your knees.
This app is a good choice for people who are new to fitness, as well as people who have been exercising for a long time. It's also a good choice for people with knee injuries or other health conditions.
This app is great because it includes everything you need for a safe and effective workout, including warm-up and cool-down segments. You can also customize your workout to your own needs and preferences by choosing the duration of the warm-up and cool-down segments, as well as the intensity of your workout.
I would add that the inclusion of a Custom intensity level is especially nice, as it allows you to create workouts that are tailored to your specific fitness goals.
Monitoring progress is a breeze with the built-in tracking feature. Seeing your daily achievements right within the app is motivating and keeps you on track with your fitness goals. Additionally, the option to set workout reminders, specify the number of days you want to work out and choose the workout duration makes it easy to integrate into your daily routine.
Comprehensive Workout Plans
This app has a lot of different workouts to choose from, depending on what you want to achieve. The workouts include everything you need to get a good workout, and you can customize them to make them easier or harder, depending on your fitness level.
I would add that the inclusion of video demonstrations is especially helpful, as it allows users to see exactly how to perform each exercise. This is especially important for beginners or for people who are learning new exercises.
Overall, this app seems to be a great option for people of all fitness levels who are looking for a comprehensive and customizable workout program.
The user interface, though functional, could benefit from some visual improvements. However, this minor drawback is overshadowed by the app's efficiency and effectiveness. Selecting a workout by swiping and hitting the play button is straightforward, and the blue body outline that appears on the screen helps you maintain proper form throughout your exercises, making you feel like you have a virtual workout buddy
Interactive Workouts and Tracking
The app offers interactive workouts that guide users through exercises in real time, ensuring proper form and technique. It also features tracking tools that allow users to log their progress, set fitness goals, and monitor their achievements over time. This tracking functionality adds a motivational aspect to users' fitness journeys by adding calorie features to it.
Special Feature of the App
The app doesn't have social and community integration it respects privacy, the user doesn't have to make an account, and it is very easy to use, you just need to DOWNLOAD & PLAY. This App can be a significant motivator for individuals striving to maintain their fitness goals while maintaining their Privacy.
I have contacted Sachin a user of Workout from Home and he stated "I recently started using the 'Workout from Home' app, and it has been a game-changer for my fitness routine.
With 11 different workout modules covering everything from stretching to full-body workouts, low-impact exercises, and individual body parts, this app offers a wide variety of options to keep your workouts fresh and engaging.
The 'Workout from Home' app is a valuable addition to any fitness enthusiast's arsenal. Its diverse workout modules, customization options, and progress tracking make it an efficient tool for achieving your fitness goals from the comfort of your home.
While there's room for improvement in the graphic interface, the app's functionality more than makes up for it. Get ready to break a sweat and see results with this user-friendly workout companion."
Subscription Model
The "Workout From Home" app doesn't have any subscription model, it just needs a single low payment. It is very affordable, the pricing is reasonable, making it accessible to a wide range of users.
Pros & Cons
| | |
| --- | --- |
|                         Pros |                             Cons |
| User-Friendly Interface and Navigation | Ads will be there in the Free Version |
| Comprehensive Workout Plans | Need Some Visual Improvements |
| | |
| Affordable One Time Payment | |
Conclusion
The "Workout From Home" app by Dejan Nakarada-Kordic is a valuable tool for individuals looking to enhance their fitness routines from the comfort of their homes. With its user-friendly interface, comprehensive workout plans, interactive features, nutritional guidance, and Privacy, it provides a well-rounded fitness experience.
Whether you're a beginner or a seasoned fitness enthusiast, this app empowers you to achieve your health and fitness goals. So, download the "Workout From Home" app today and take the first step toward a healthier, more active lifestyle.
Frequently Asked Questions
Which OS supports the app?
Both Android and iOS platforms support the app.
Is the app free to use?
Yes, the app is free to use. It also has some in-app purchases.
Is the payment secured for in-app purchases?
Yes, the in-app purchase payment method is secured.
Which permissions are required to use the app?
The app requires permission to access storage, photos/media/files, and a Wi-Fi connection.
Overall Rating: ★★★★☆ (4/5)
User Review

Download the "Workout From Home" app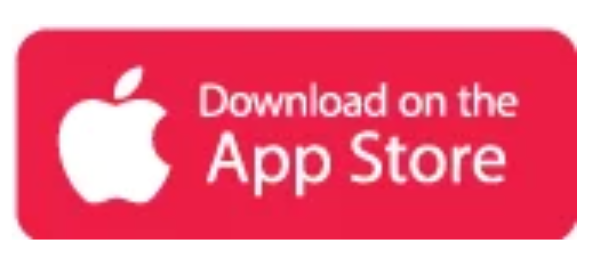 Like our Workout From Home App Review? Check out more Mobile App Reviews or Submit your own Mobile App Reviews.