Main Highlights:
As a psychotropic substance derived from the weed plant, it is frequently used for recreational or medicinal purposes.

There are just a few marijuana applications accessible.

According to the same research, the global cannabis industry has reached $150 billion.
Cannabis is also referred to as weed. As a psychotropic substance derived from the weed plant, it is frequently used for recreational or medicinal purposes. Because of its medical advantages, the weed business has grown to be one of the fastest-growing sectors in the world. One of the primary reasons for the increased demand for marijuana apps is this.
There are just a few marijuana applications accessible, and very few of them provide excellent pot items and provide accurate dose information.
Because of the restricted number of applications available, the demand for marijuana apps has skyrocketed, making it difficult for patients to obtain medicinal marijuana quickly.
It is a fantastic chance for anyone considering entering the marijuana and cannabis industries, and they should seize it by establishing a marijuana app to gain quick access to marijuana.
In the mid-2010s, a growing number of states approved medicinal and recreational marijuana. Marijuana sales and usage skyrocketed as a result. According to a Retail Dive analysis, Colorado's licensed shops made almost a billion dollars in sales in 2016, one year after recreational marijuana was legalized.
According to the same research, the global cannabis industry has reached $150 billion, and by 2025, legal weed will account for 77% of the market, or $166 billion.
As a result, dispensaries are turning to eCommerce infrastructures to grow their operations and fulfill popular demand. In the race to seize and profit from the expanding demand, many tiny enterprises evolved into well-known institutions with the aid of a digital platform.
The legal cannabis industry is expected to reach $197.74 billion by 2028, growing at a 32% CAGR. The market size has increased due to two key factors: expanding medicinal uses and marijuana legalization, to the point where not only the consumer base but also the market participants are increasing.
Because of the rising popularity of cannabis delivery apps, many large corporations and entrepreneurs are investing in them. Such applications are now extensively used for ordering marijuana or obtaining reliable marijuana information. These applications also assist consumers all around the world in determining the best mode of ingestion and locating dispensaries in their area.
What Is a Cannabis Delivery App?
A marijuana delivery app is a piece of software that runs on a user's smartphone or tablet. It allows you to effortlessly access weed-related information, products, procedures, and real-time services while on the road.
These services enable you to locate the nearest dispensary, acquire marijuana online, and receive same-day delivery. Mobile applications are increasing in popularity as a way to increase internet visibility.
A website is merely the beginning of a successful online presence. Other digital channels are being considered by businesses in order to increase client accessibility. There is an explosion of software, ranging from fasting applications to gaming platforms and everything in between. The weed business is no exception.
Weed users can receive updates on changes in products and services in addition to obtaining commodities. These upgrades make life easier for customers whose tastes change over time.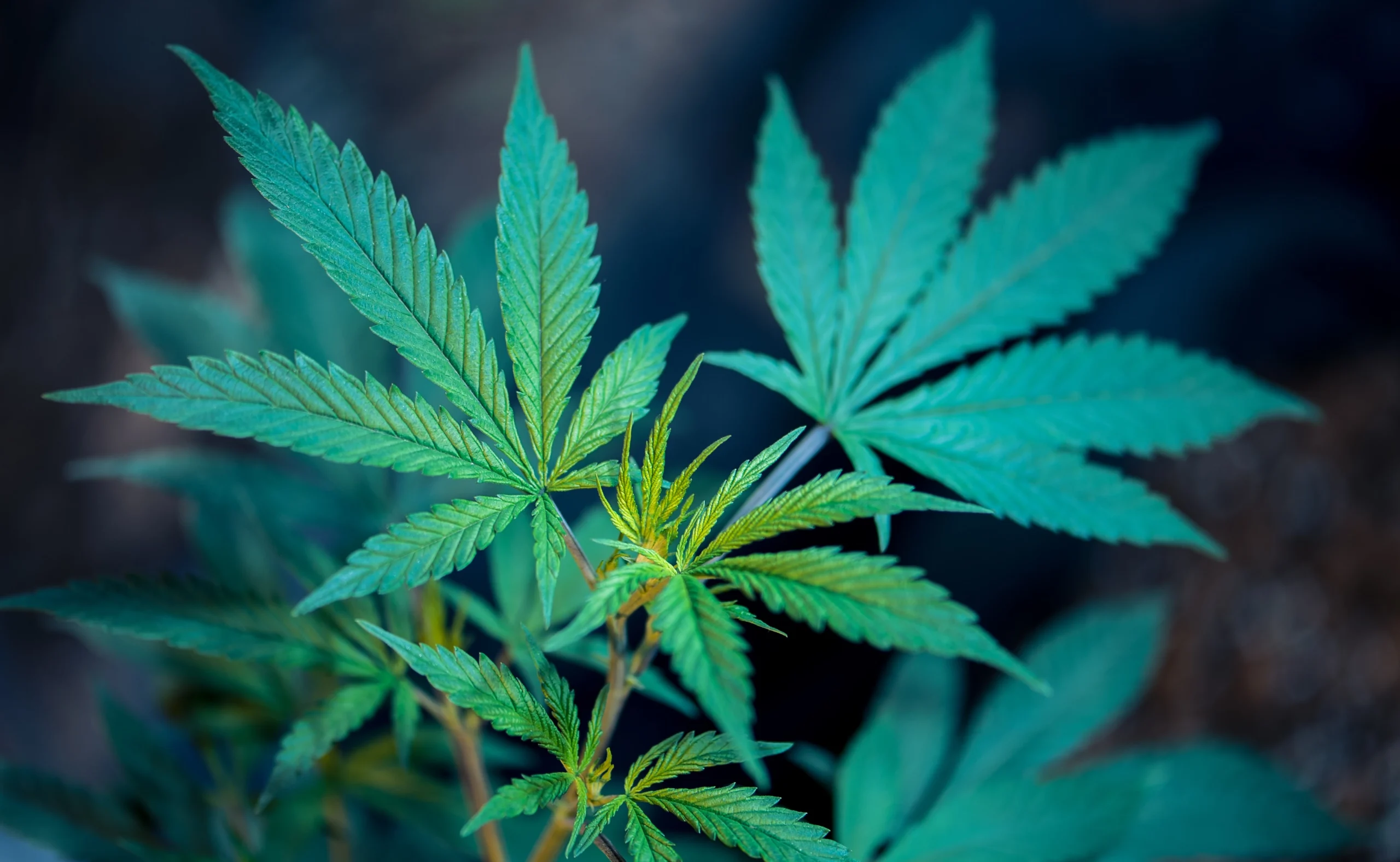 How to Choose the Best Cannabis App
As additional states allow medical marijuana to varying degrees, businesses aim to expand their internet presence in order to increase sales. Many marijuana customers use delivery apps to order their favorite marijuana products.
What factors do you consider while choosing a software application?
Some key elements to consider while choosing the best marijuana app are:
Product Diversity

Local delivery is available.

Late-night shipping

Contact the delivery person

Programs for rewards or discounts

Delivery in real-time GPS monitoring

Payment alternatives that are straightforward

Filters for searching
According to an IBISWorld report, the cannabis applications industry is currently one of the strongest in the United States, with a market value of more than $8 billion. This is an excellent time to invest in marijuana and pot delivery applications for Android and iOS.
We have decided to highlight some of the top weed delivery applications that are popular among Android and iOS smartphone users in this article. These programs were chosen based on their popularity, user ratings, and functionality. Each app also includes download links that will take you directly to the app's download page. You may rapidly browse each app's backdrop and download the one you like most.
Leafly
The Leafly app is the greatest way to learn about weed. The software functions as a complete database where you can locate reviews and filter by store type, menu item, and price.
This popular cannabis app for iPhone assures that only provincially-licensed stores, government retailers, and regulated producers are featured on its platform and applications for recreational weed consumption.
Notable features of Leafly
Find a licensed doctor, marijuana dispensary, and clinic.
Use the Leafly map to locate a nearby dispensary.
Deal updates and alerts in real-time
Provides a simple and convenient approach to learning about hash
Download Leafly apps
Caliva
Caliva is another cannabis delivery service that brings marijuana to your home. Caliva's professionals produce popular strains, create delectable products, and deliver them on time. You can follow the status of your order and recommend the app to your friends. This best weed app also allows you to earn points, save, and check your balance to see how close you are to receiving your next reward.
Features of Caliva
Get your marijuana delivered to your front door.
Real-time tracking of your highly trained, discrete delivery driver
Share a link with your friends to invite them to try Caliva.
View your shopping cart and effortlessly checkout
Download Caliva app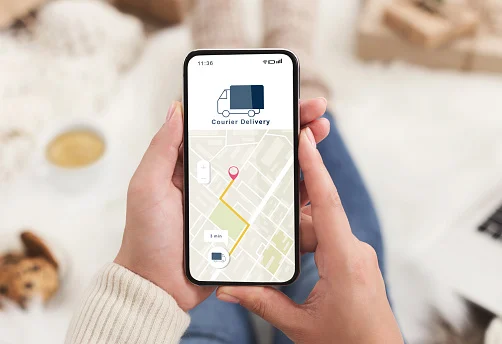 Eaze: Cannabis Delivery
Eaze, one of the top medical weed delivery apps, is well-known for bringing together independent, licensed cannabis businesses and verified legal consumers. The app is well-known for delivering delivery services in areas where such services are authorized, in strict accordance with all state and municipal legislation.
Users may easily request marijuana delivery services and check their status till it is delivered. This popular cannabis app also allows you to access the most recent weed industry news and events. You can even earn credit by introducing a friend to our weed delivery app.
Notable features of Eaze
Browse the menu to see the most recent goods and offers in your area.
Find items from reputable cannabis brands.
Products can be delivered to your house in one hour or less.
With this marijuana app, you may earn credit for suggesting a buddy.
Read the most recent

weed

business news.
Download Eaze apps
PotBot
PotBot is one of the greatest medical marijuana applications available, designed to assist patients who are unclear about which strains will be most useful to them. The software can assist in the selection of consumption kinds and strains for the patient's health issues.
This cannabis software employs an algorithm that recommends strains to the user based on science and study. The main goal is to give them something that will promptly relieve all of their symptoms.
At the moment, it is the only app that can recommend what CBD levels individuals require or which intake technique is optimal for them. The program also assists with locating local dispensaries.
Features of PotBot
The cannabis app makes suggestions based on the requirements of each patient.
There are over 750

weed

strains to pick from.
PotBot combines all available medical studies with a streamlined recommendation procedure.
This marijuana software makes it simple to find local dispensaries.
Download PotBot app
Weedmaps
Weedmaps is one of the most effective cannabis delivery applications around! This marijuana app helps you to locate nearby weed stores, delivery, discounts, and physicians. Users may learn about hash and remain up to speed on the newest weed industry and cultural cannabis news by using this one of the top pot apps.
Features of Weedmaps
Locate CBD dispensaries and businesses in your area.
Find local cannabis discounts to save money on cannabis items.
Find a retailer near you by using interactive maps.
Sort strains by impact and taste.
Download Weedmaps app
Kushy
The Kushy app allows you to browse nearby dispensaries and order cannabis and CBD items. This one of the top cannabis applications for iPhone locates and assesses quality dispensaries utilizing a 5-star rating system. The app keeps you up to date on the most recent promo discounts and special offers from your preferred dispensary. You can also use this one of the finest cannabis apps to receive real-time updates on order status and follow your driver's movement on the map.
Features of Kushy
This marijuana delivery app can help you find dispensaries near you.
Get the finest promotional discounts and special offers.
Add your preferred dispensary to your favorites list.
Find popular and affordable marijuana around you.
Monitor your driver's progress.
Download Kushy app
Conclusion 
Cannabis eCommerce is undoubtedly picking up at a faster pace following the legalization of consumption in many countries, and this has undoubtedly resulted in a surge in businesses setting up an eCommerce website or marijuana apps to manage the business on a larger scale with a platform that is optimally used by the current generation.
To conclude, there are various marijuana delivery applications accessible. You may need to select the best location-based option that fits the majority of your delivery needs. Their products are hygienic, well-made, and delivered to your house by a qualified professional. We feel that all of these are convincing reasons to use the cannabis delivery applications discussed above for your needs.
So, those were the top weed applications we wanted to propose to you. If any of these applications piqued your interest, you should install them without hesitation, since all of the above-mentioned apps were chosen after rigorous reviews to provide you with the greatest possible experience.