Main Highlights:
The day included entrepreneurs from 30 nations and firms from a variety of industries

YC reduced the batch size by 40% to roughly 250 startups

The sales force automation software market will be worth $7.29 billion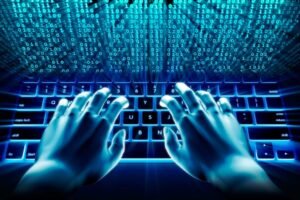 It's that time of year once more. This morning, YCombinator (YC) presented the 35th demo day in the incubator's history for its 2022 Summer Cohort. The day included entrepreneurs from 30 nations and firms from a variety of industries, including developer tools, banking, and healthcare.
Because of economic headwinds, YC reduced the batch size by 40% to roughly 250 startups in early August, the competition was fiercer than normal. However, one type of company stood out: those that use AI and machine learning to address challenges, particularly for business-to-business clients.
This year, there were just 14 such businesses, compared to 20 last year, which makes sense given the smaller total cohort.
However, the batches are united by a common thread: sales. Their products primarily address sales and marketing roadblocks at a time when firms are facing recessionary challenges.
Aside from the economic hurdles, the vast addressable market makes sales an appealing subject for companies to tackle. According to Grand View Research, the sales force automation software market will be worth $7.29 billion.
Pilot AI
Pilot AI is working on a solution for sales staff that automatically converts call records into structured data, which is then instantly updated in a customer relationship management (CRM) system. The goal is to save representatives time while also assuring management that pipeline data is up to date.
Other systems, such as Fireflies.ai and Microsoft's Viva Sales, accomplish the same thing. However, Pilot AI inventor Max Lu, a former Salesforce software engineer, claims his platform is more comprehensive than others, generating a summary of each conversation as well as data points that map to CRM fields and queries addressed by agents, in addition to critical elements of the recipient's answer.
Typewise
Typewise, which is also in the sales industry, focuses on text prediction across online apps with a browser plugin and server-side API. Typewise, which began as a smartphone app and boasts Fortune 500 clients in the e-commerce and logistics industries, can autocomplete phrases, insert smart snippets, automatically react to messages, and check for style and grammatical consistency.
It sounds similar to TextExpander and Magical. Typewise, according to inventor David Eberle, is compatible with any CRM system and can be tailored to a company's data, including an analytics component that advises which words and phrases to employ.
Summer 2022 YC AI businesses that did not fall into the sales and marketing tech categories tended to focus on dev tools, which is another profitable development option. Given that 55% of developers, according to one recent poll, struggle to find the time to build internal apps in the first place, VCs clearly see an opportunity: they spent $37 billion last year in businesses developing dev tools.
Monterey AI
Monterey AI focuses on a distinct aspect of the product lifecycle: development. Chun Jiang, the company's founder, describes it as a "co-pilot for product development" that replaces documentation with workflows that create product specs, including feature ideas, KPIs, drawings, and launch plans.
Customers utilise Monterey to choose a product template based on their use case (for example, "software as a service") and customise the inputs, verifying dependencies to resolve problems. According to Jiang, the platform may reveal cross-team conflicts and dependencies while also offering a bird's-eye perspective of the portfolio to align features.
Dev Tools AI
Dev Tools AI might be used in conjunction with Monterey AI. Dev Tools AI is a package that simplifies writing tests for web apps in existing development environments by simply drawing a box over a screenshot. Using computer vision, it detects items on webpages such as search boxes and buttons, as well as controllers within web games.
It may also check pages for crawl issues such as broken links, 404s, and console errors.
As creator Chris Navrides points out, building end-to-end web tests is generally a time-consuming task that necessitates frequent forays into the page code as the tested app improves. Assuming Dev Tools AI functions as planned, it might be a vital addition to the arsenals of quality assurance testing teams.
Maya Labs
Maya Labs is developing a framework for natural language translation into code. Maya, like GitHub's Copilot, progressively builds programmes and displays outcomes in response to English steps.
According to Sibesh Kar, one of Maya's inventors, the service creates apps by combining conditional logic, AI-powered search and categorization, fine-tuned language models, and template development. Maya can now query and visualise data from external sources such as Google Sheets, Notion, or Airtable, as well as take actions on that data such as sending an email, uploading a file, or changing a database record.
The long-term objective is to expand Maya to activities like online navigation, connecting APIs, and workflow automation, which appears doable given the present status of AI text-to-language systems.
Hello
Hello claims to employ AI to "instantly" answer developers' technical inquiries with explanations and relevant code samples from the web for individuals who prefer a hands-on approach to programming. According to co-founder Michael Royzen, the platform is powered by massive language models (think GPT-3) that reference several sources to determine the most likely responses.
When a Hello user submits a query, the service retrieves and re-ranks raw site data from Bing before extracting insight using the aforementioned models. A different set of models is used to convert the results into human-readable responses.
NuMind
NuMind, another business with language models at its heart, provides a framework for generating unique natural language processing models for data scientists, data analysts, and software developers.
NuMind, which uses huge language models similar to GPT-3, may be used to identify which job offers on a recruiting site best fit a particular résumé.
NuMind founders Etienne Bernard (the former head of machine learning at Wolfram Research) and Make.org co-founder Samuel Bernard say that the company's paid client base has grown to nine in a month.