Main Highlights:
Activision Blizzard has agreed to be acquired by Microsoft in an all-cash transaction valued at $68.7 billion, including the company's net cash.
Bobby Kotick, CEO of Activision Blizzard, has been rumored to leave in the wake of continuing SEC investigations and sexual harassment problems at the business, which employs roughly 10,000 employees.
This deal, which values Activision Blizzard at $95 per share, is slated to close in 2023, even though the boards of directors of both Microsoft and Activision Blizzard have approved the transaction.
Under fire from investors over sexual harassment allegations and ongoing leadership upheaval, Activision Blizzard has agreed to be purchased by Microsoft in an all-cash transaction valued at $68.7 billion, including the company's net cash.
Activision Blizzard CEO Bobby Kotick has been rumored to resign amid ongoing SEC investigations and sexual harassment scandals at his company, which employs nearly 10,000 people (over 2,000 current and former employees signed a letter last year condemning the company's response to a discrimination lawsuit as appalling and insulting, and more than 1,000 workers recently signed a petition calling for Kotick's resignation).
Kotick was aware of sexual misbehavior and rape charges at his firm for years but took no action. Nonetheless, Microsoft has said that Kotick will remain CEO following this acquisition. Activision Blizzard will report to Phil Spencer, CEO of Microsoft Gaming and head of Xbox.
Spencer's statement Activision Blizzard's Acquisition
This morning, Spencer stated in a blog post, presumably addressing the recent turmoil at Activision Blizzard. Microsoft is committed to its path toward inclusivity in all aspects of gaming, including among workers and players.
Additionally, they think that creative achievement and autonomy are inextricably linked to treating all people with decency and respect. They hold all teams and leaders accountable for adhering to this promise. They're looking forward to expanding their proactive inclusion culture to all of Activision Blizzard's outstanding teams.
According to persons familiar with the matter, Kotick is anticipated to step down after the acquisition, which is believed to be in 2023. However, as long as Kotick stays at the helm, it is unlikely that this acquisition would allay workers' fears.
Activision Blizzard employees have staged repeated walkouts in protest of both the continuing sexual misconduct claims as well as the dismissal of quality management vendors for the "Call of Duty." Jessica Gonzalez resigned in early December after distinguishing herself as one of the company's most ardent internal reform advocates and assuming leadership roles in the ABetterABK employees' alliance.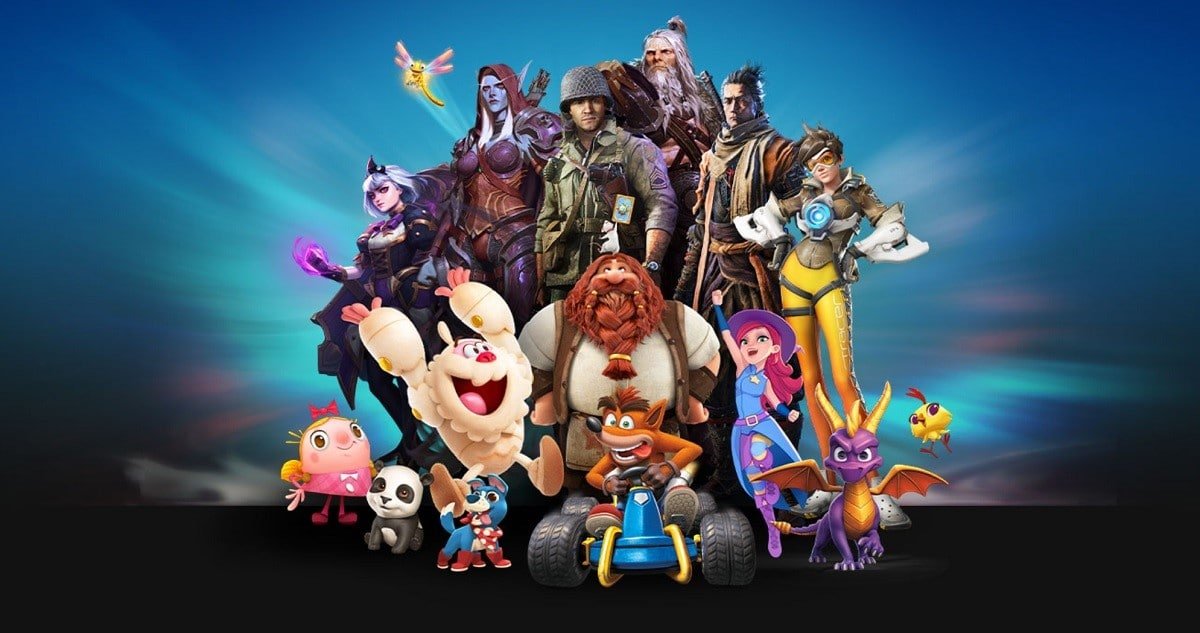 Gonzalez's statement
Gonzalez stated in a resignation statement posted to Blizzard's internal Slack, which she published on Twitter, that "Your inactivity and inability to accept blame is driving away brilliant talent, and the products will suffer until you are replaced as CEO. This may appear harsh, but you have had years to repair the culture and assess the company's present state."
In November, Spencer informed Xbox personnel via email that he was assessing all elements of the company's relationship with Activision Blizzard and making continuing proactive improvements in light of the company's complaints. Spencer was questioned about his company's ties with the beleaguered gaming behemoth during a chat with The New York Times last week — before news of the Activision Blizzard takeover became public.
Spencer stated that this is not about Xbox virtue-shaming other businesses. Xbox's past is not without flaws. Microsoft hired schoolgirl performers for a celebration during the 2016 Developer Conference, exemplifying the frat-boy culture that has caused so many difficulties for women in the gaming industry. Spencer continued, "That was a difficult point in the Xbox's history."
According to Microsoft's press release, this transaction will elevate Microsoft to the third-largest gaming firm in the world in terms of revenue, trailing only Tencent and Sony. Activision Blizzard is the parent company of mega-franchises such as "World of Warcraft," "Call of Duty," and "Candy Crush," whereas Microsoft Gaming is the manufacturer of Xbox devices.
Microsoft has announced that Activision Blizzard titles would be included in its cloud gaming subscription service Game Pass, which recently surpassed 25 million customers. On the other hand, Activision's games have roughly 400 million monthly active users.
This is hardly Microsoft's first multibillion-dollar acquisition in recent memory. Microsoft revealed its intention to buy ZeniMax Media Inc. in late 2020. ZeniMax Media is the parent firm of Bethesda Game Studios and other companies that created blockbuster games such as "Edler Scrolls," "Doom," and "Fallout."
Thus, Microsoft's acquisition of Activision Blizzard may generate worries about establishing a gaming monopoly inside the Department of Justice. For instance, Meta is currently being sued for antitrust breaches in its booming virtual reality business. Ironically, this acquisition may increase Meta's rivalry in the virtual reality industry.
Satya Nadella, Microsoft's chairman and CEO, stated that gaming is the most dynamic and engaging entertainment available today across all platforms and would play a critical part in developing metaverse platforms. This acquisition, which values Activision Blizzard at $95 per share, is scheduled to be finalized in 2023, even though both Microsoft and Activision Blizzard's boards of directors have authorized the transaction.