Canada's technology market is thriving in 2021, as demand for technology grows across various industries, including financial services, professional services, education, healthcare, retail, and logistics, due to the pandemic. Even small organizations are adopting digital technologies into their business strategies to compete and develop.
Mobile applications are routinely ranked as one of the most sought-after digital solutions by businesses. Businesses can promote/sell their products or services to clients using mobile applications and from any location. Numerous companies provide custom app development services, creating intense rivalry for reputable application development service providers.
To aid Canadian business owners in their search for an app development partner, the Appedus team combed through thousands of organizations and compiled a list of the Top 10 Canadian app developers to work with within 2021. Without further ado, let us begin today's blog by highlighting a prominent Canadian application developer.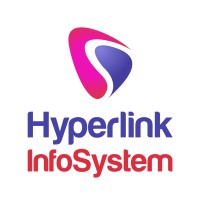 Since 2011, Hyperlink InfoSystem has provided the highest quality mobile application and web development services. Providing enterprises with a scalable and resilient mobility solution has developed a strong foothold in the technological sector. They have developed over 3500 applications across a range of industries. India, the United States of America, the United Arab Emirates, and Canada are home to the company's headquarters. Their pros always exercise due diligence to ensure that the application receives high-quality solutions and, as a result, substantial outcomes for your business.
WSI is a global digital marketing agency with a solid international presence. Digital marketing consultants leverage their knowledge and expertise to assist firms worldwide in achieving success. The firms' headquarters are in Toronto, Canada, and they operate in over 80 countries.
With a 19-year history and vast experience in various software development and product development fields, Developex is a software development firm. The organization's mission and ultimate objective are to deliver the most productive software development teams possible. Their team assists clients with development services by finding and deploying qualified personnel to their projects.
Appnovation is a market leader in comprehensive digital consultancy. The company works with businesses to help them advance and inspire, encourage good change, and support digital innovation. Appnovation has developed steadily since its inception in 2007, reaching over 300 employees and 15 offices in various locations.
RootQuotient is a technology and development partner situated in Montreal. Additionally, the 12-person team maintains an office in Chennai, India, serving midmarket and small business clients with cross-platform application and software development services.
 An education communication platform commissioned RootQuotient to create a mobile and web application to facilitate communication between schools and parents. They built the app utilizing cross-platform technology and integrated automated features like attendance tracking and student feedback. The client benefited from the conversion rate of the product.
Essential Designs is a development firm based in Canada's Vancouver, Toronto, and Calgary. Since 2008, the team of fewer than 50 members has focused exclusively on mobile application development, web development, and custom software development.
Essential Designs developed a smartphone application aimed at expediting emergency response times in the event of a drug overdose. 
The app is compatible with iOS and Android devices and has specific capabilities, such as text-to-speech technologies. The app is on track to launch on time, and initial feedback has been encouraging. The client was ecstatic with Essential Designs' excellent communication skills.
Guarana Technologies was founded in 2011 and is based in Toronto, Canada. It also has offices in Montreal, Canada, and Parque Campolin, Brazil. Guarana Technologies employs approximately 20 people specializing in mobile application development, user experience/user interface design, and Internet of Things development. 
A fitness firm engaged guarana Technologies to design and construct customized fitness software for travelers. Guarana Technologies developed an app that recommends tailored workouts based on user data, preferences, and equipment availability. The client commended Guarana Technologies on its capacity to educate its staff.
FreshWorks Studio is an application development firm. They were created in 2016 and operate from offices in Victoria, Vancouver, and Seattle. They have over 60 people specializing in user experience/user interface design and custom software development for mobile and online applications. FreshWorks Studio cooperated with in-house developers to create a website that facilitates establishing a nationwide registry for organ donation. They developed the front- and backends and an API to connect it to a mobile application. They are now responsible for system maintenance and support and demonstrations of the system to project partners.
True Pixel Group is a design firm comprised of strategists, developers, and designers. Their collective is dedicated to finding beautiful solutions to complicated business challenges for various clients in various industries. They want to assist brands in establishing genuine human relationships. The list was compiled using data from Clutch. Co, topappdevelopmentcompanies.com, app development companies.co, and other websites. The study examined their job history, client testimonials, employee strength, portfolio, and market value.
247 Labs Inc. is a Toronto-based information technology company. 247 Labs Inc. was founded in 2013 and currently employs approximately 30 people. The company specializes in mobile application development and web development for small and midmarket enterprise businesses, startups, and partner agencies. A Canadian military nonprofit teamed with 247 Labs Inc. to develop a job search portal for returning veterans.
247 Labs Inc. was contracted as a subcontractor to provide backend development and long-term maintenance, emphasizing analytics. 247 Labs Inc. developed the platform's backend using MongoDB and MySQL, including automated matching features and enhanced on-site search. The military nonprofit noted a tremendous audience increase as a result of 247 Labs Inc.'s work.