Dear iPhone lovers, loyalists and enthusiasts, the event for the Apple 2023 New Launches of 2023 has been concluded with a bang. Apple, like always, has surprised its followers with some mind-boggling new updates and some exciting features in its new offerings. The event featured the launch of 4 new iPhones – iPhone 15, iPhone 15 Plus, iPhone 15 Pro and iPhone 15 Pro Max along with the new Apple Watch series and AirPods Pro with USB-C functionality.
In this article, we will discuss everything that you need to know about the new launch in the world of iPhones and its subsequent products
iPhone 15
Apple's latest product launch in 2023 left tech enthusiasts buzzing with excitement as they introduced the highly anticipated next generation of iPhone models. These cutting-edge devices are available for preorder starting on September 22, with in-store availability just around the corner. In this comprehensive review, we'll delve into the remarkable features that make these phones stand out.
At the heart of the iPhone 15 series is the impressive Super Retina XDR display, offering a peak brightness that sets a new standard in the industry. Powered by the A16 Bionic chip, these phones promise lightning-fast performance and unrivalled efficiency.
The iPhone 15 and iPhone 15 Plus comes in two sizes to cater to different user preferences. What immediately catches the eye is the new contour edge design, seamlessly integrated with vivid colours that run throughout the phone, available in five stunning options.
Photography enthusiasts will rejoice with the advanced camera system, boasting a whopping 48-megapixel capability and innovative features like auto portrait mode and 4K recording capabilities. These improvements ensure that your photos and videos will capture every detail, delivering an exceptional visual experience.
Connectivity and communication receive a boost with easier capabilities for sharing locations and an advanced voice isolation feature. Additionally, Apple introduced Road Side Assistance and Emergency SOS features to enhance user safety.
All these remarkable features come at a starting price of $799, making the iPhone 15 series an enticing option for those looking to upgrade to the latest in Apple's lineup. As we explore these devices further, it becomes evident that Apple has once again pushed the boundaries of innovation, delivering a comprehensive and compelling package for consumers.
iPhone 15 Pro
Apple's much-anticipated iPhone 15 is set to redefine the concept of a "Pro" smartphone. Available for pre-order on September 22 and hitting stores next week, this device promises a host of remarkable upgrades.
One of the most striking changes is the introduction of a titanium finish, exuding elegance and durability. It's not just about the aesthetics, though; the iPhone 15 comes loaded with innovative features. Tailored for gamers, the new software enhancements will provide an immersive gaming experience.
In a nod to sustainability, Apple boasts a "more repairable" back glass, a welcome change for users concerned about the environment. The traditional Mute switch has been replaced with the versatile Action button, which can be programmed to suit your needs.
Under the hood, the iPhone 15 packs the new A17 Pro chip with a three-nanometer process, promising blazing-fast performance. The Pro camera, equipped with multiple lenses, rivals the capabilities of seven camera lenses and boasts a whopping 48-megapixel resolution.
Tech enthusiasts will marvel at the "spatial videos" feature, while lightning-fast speeds of up to 10 gigabits per second will keep users connected at all times. One notable change is the absence of the silent switch, a move towards a sleeker design.
Starting at just $999, the iPhone 15 Pro offers an incredible array of features for those seeking the pinnacle of smartphone technology. With its titanium finish, gaming enhancements, repairability, and powerful A17 Pro chip, it's poised to be a game-changer in the smartphone industry.
iPhone 15 Pro Max
Apple recently unveiled its highly anticipated iPhone 15 Pro Max, setting a new standard for smartphone photography enthusiasts. The device boasts cutting-edge camera capabilities that are sure to excite both professionals and everyday users.
At the heart of the iPhone 15 Pro Max's camera system is a 120 mm-equivalent lens, which promises unparalleled clarity and precision in capturing images. This lens, combined with a 25% larger sensor, allows for exceptional low-light performance and greater detail in every shot. The wide f/2.8 aperture further enhances the phone's ability to excel in challenging lighting conditions.
One standout feature is the 5x telephoto lens, opening up a world of creative possibilities for photographers and videographers. Whether you're capturing distant landscapes or getting up close and personal with your subject, this lens ensures impeccable results.
Despite its impressive camera prowess, the iPhone 15 Pro Max remains accessible with a starting price of $1,199, making it a competitive choice in the flagship smartphone market. Apple has once again pushed the boundaries of mobile photography, and with the iPhone 15 Pro Max, they've delivered a powerful tool for capturing life's moments in breathtaking detail.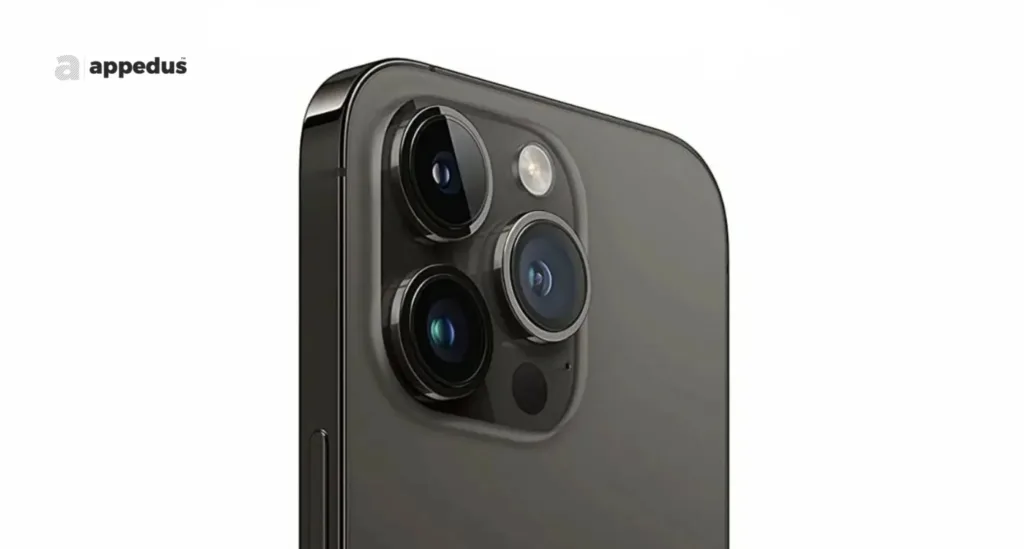 Watch Series 9 Launched At Apple 2023 New Launches
Apple has taken the world by storm once again, introducing the eagerly awaited Apple Watch Series 9. This latest wearable innovation is a powerhouse of technology, boasting the all-new S9 chip, which promises a whopping 60% increase in speed, alongside a 30% boost in GPU performance. It's not just a smartwatch; it's a technological marvel.
Deidre Caldbeck, the director of Apple Watch Product Marketing, hails the Series 9 as the "most powerful watch chip yet." It's not an empty claim. Dictation is now 25% more accurate, making your interactions with the watch smoother and more intuitive.
The Series 9 also introduces some exciting new features. You can now effortlessly access your health data with Siri, utilize Name Drop to share personal information seamlessly with nearby users and control your watch with a simple double-tap gesture using your index finger and thumb.
Moreover, you'll never lose sight of your iPhone again with the ability to ping it from your watch. The display is twice as bright, making it easier to use in various lighting conditions.
Notably, Apple is proudly taking strides towards environmental responsibility, with the Series 9 being their first carbon-neutral product.
And for those who love a dash of colour, the Series 9 comes in a stunning pink variant. Starting at just $399, this exceptional wearable will be available for preorder on Tuesday, with sales commencing on September 22. Discover the future on your wrist with the Apple Watch Series 9.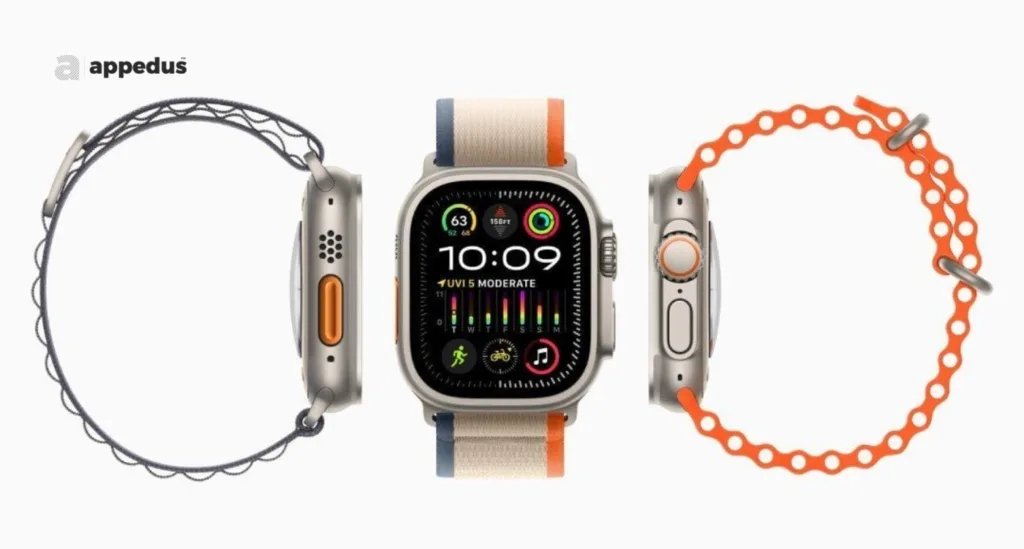 Conclusion
In the wake of Apple's 2023 launch event, the tech world is abuzz with the unveiling of the iPhone 15 series, promising groundbreaking features and upgrades. With Super Retina XDR displays, A16 Bionic chips, and a stunning contour edge design, these iPhones are set to captivate consumers. The photography enhancements, improved connectivity, and an enticing starting price of $799 reinforce Apple's commitment to innovation.
The iPhone 15 Pro takes things up a notch with a titanium finish, gaming enhancements, and a focus on sustainability, all powered by the A17 Pro chip. With a versatile Action button and a powerful Pro camera, it's poised to redefine the "Pro" smartphone category, starting at $999.
Meanwhile, the iPhone 15 Pro Max sets a new standard in mobile photography with its exceptional camera system, including a 120 mm-equivalent lens and 5x telephoto lens, all at a competitive starting price of $1,199.
Apple also introduced the Apple Watch Series 9, boasting the S9 chip for enhanced speed and GPU performance. With new features like Siri integration and environmental responsibility with carbon neutrality, it's a technological marvel starting at just $399.
In conclusion, Apple's 2023 launch event showcased a commitment to innovation, sustainability, and excellence across its product lineup, leaving consumers eager to embrace the future of technology in their hands and on their wrists.