Main Highlights:
Apple unveiled its new 14- and 16-inch MacBook Pros On October 18.
The new MacBooks now have a row of function keys and a plethora of ports that were earlier replaced by USB Type-C ports.
Apple's convenient magnetic charging port is also making a comeback after being dropped from laptops in 2016.
This backtracking by Apple suggests that it misjudged type-C's future dependence.
When it comes to Apple's new 14- and 16-inch MacBook Pros, there's a lot to be thrilled about. They feature various quality of life enhancements, such as the reintroduction of MagSafe, a row of function keys rather than an OLED Touch Bar. And, of course, a full variety of ports that won't have customers fumbling for a dongle if they simply want to import some images from an SD card.
Apple has finally paid attention to the pros
Indeed, Apple was so thrilled about these "new" features that it's easy to forget that it was the company that killed off the majority of them in 2016.
'We've moved the full-height function row from the standalone Magic Keyboard to the MacBook Pro,' Apple's Shruti Haldea remarked as she explained why the Touch Bar, the touchscreen OLED strip Apple so eagerly debuted five years ago, was dropped. 'Having a variety of ports may make life a lot easier for professionals,' Haldea concluded, succinctly encapsulating what professional users have been saying for nearly half a decade. MagSafe, Apple's convenient magnetic charging port, is also making a comeback after being dropped from laptops in 2016.
Despite the obvious backtracking, Apple is making the right decision with all three of these adjustments. A proper function row is far more useful for the vast majority of users than a software-based Touch Bar that failed to catch on with developers. Also, a plethora of easily accessible ports make life easier for Pros and regular Joes alike, and MagSafe is faster to connect than a USB-C cable and can prevent your laptop from being damaged if someone trips over the power cord.
However, it's difficult to overlook the larger context of these enhancements, which effectively bring the company's 2021 MacBook Pros back in line with the functionality available from 2012 to early 2016. The fact that Apple made the wrong bet on where laptop design was headed back then may be the primary reason why these new MacBooks are being embraced with such fervor now.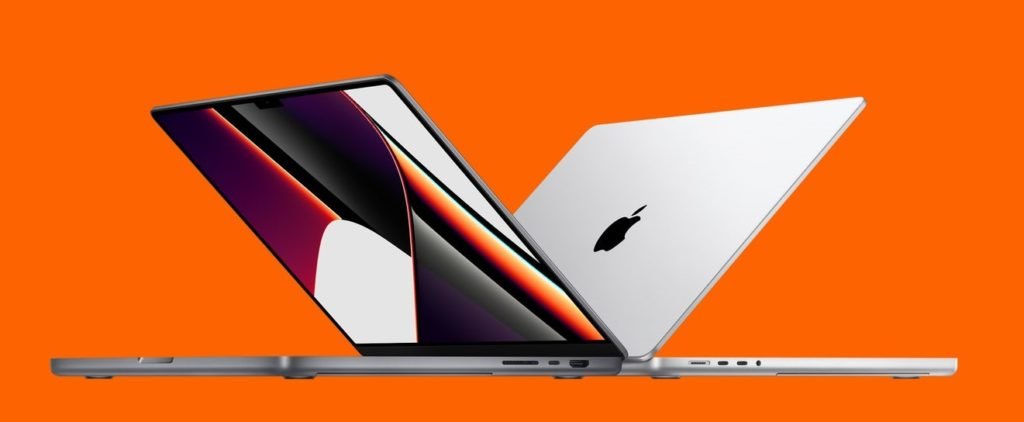 The new MacBooks are a step back:
The 2015 12-inch MacBook was likely the first MacBook to adopt USB-C, with only two ports: one USB-C connector for charging, display output, and connecting any and all devices, and one 3.5mm headphone jack. But it wasn't until Apple's 2016 MacBook Pro redesign that the company's commitment to a USB-C-only future became clear. Instead of the Thunderbolt, USB Type-A, HDMI, and SD card connections found on earlier MacBook Pro models, the 2016 MacBook Pro lineup had two or four USB Type-C / Thunderbolt ports, as well as a headphone jack. The era of the dongle had begun.
Apple was one of the first companies to use what was then a brand-new connector. It was also unheard of to go all-in on USB-C. On laptops and desktops, USB Type-A was still the standard, but Android makers like Samsung were only just beginning to abandon Micro USB in their flagship phones.
The rest is history: owners were compelled to purchase adapters for all of their old peripherals. Their laptop may have grown a little slimmer and lighter, but whatever space or weight saved in a backpack or briefcase was offset by the increasing bulk and complexity of the extra components you needed for professional use on the road.
We all know what happened, but it's worth asking what Apple thought would happen once it made the switch to USB-C in its entirety. For what it's worth, the company appeared to be caught off guard by user outrage over having to buy endless adaptors to connect basic accessories at the time and cut prices across swaths of its USB-C adapter lineup shortly after the release of its 2016 MacBook Pros to help users "transition" to the new standard.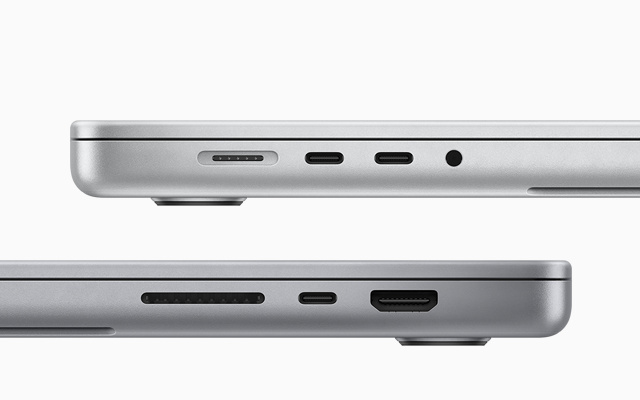 Apple's transitional phase with dongles:
This seems to me that Apple considered #DongleLife to be a transitional phase rather than the new normal it eventually became. Take a look at the 5K display from LG that was unveiled onstage at the same event as an example of the types of accessories it felt would become widespread in the future. It was stated to be developed to combine with the new MacBook Pro. The display used a single Thunderbolt 3 connection for video, power, and data, as well as a trio of additional USB-C connectors to operate as a USB hub.
If monitors like this had become more widely available sooner, we may have seen a future in which users might forego unwieldy dongles and adaptors in favor of the comfort of hooking into a static desk configuration with only a single connection. However, while some monitors did, the majority of monitors remained to arrive with a mix of HDMI and DisplayPort ports, forcing users to purchase adapters anytime they needed to connect. Not to mention that many individuals prefer to use the same monitor for much longer than the laptops they connect to it, especially when it's a secondary display.
Apple isn't the only firm that has taken a chance on USB-C that hasn't paid off. VirtualLink, a USB-C connection standard for VR headsets that may allow them to be powered and transmit data over a single cable, was unveiled in 2018 by a consortium of businesses that includes AMD, Nvidia, Oculus, Valve, and Microsoft. Despite the fact that Nvidia's 20-series graphics cards included USB-C ports, the standard was plagued with ridiculous dongles and adaptors and had been abandoned by the time the 30-series arrived.
It's easy to perceive Apple's decision to remove ports as a cynical cash grab to promote its own dongles and USB-C accessories. However, a more charitable interpretation is that Apple misjudged the future. To make its laptops smaller and more compact, it felt it could outsource ports to desk-based peripherals like monitors and docks. But that ecosystem never took off or became widespread, and instead, individuals were compelled to carry about an infinite supply of adapters for simple activities.