Main Highlights:
Apple has abruptly removed many VK apps from the Russian App Store, including the country's most popular social network.
VK is a Russian technology firm that operates the Mail.ru email service, the VKontakte social network, the VK Music service, and the Youla classifieds.
The notification outlines how iPhone and iPad owners in the nation can no longer download the apps.
Apple acknowledged to Insider that it had pulled VK's applications from the App Store, but that those who had already downloaded them would continue to work – though it cautioned users that there might be issues with alerts and payments.
This is because VK is majority-owned or majority-controlled by parties sanctioned by the UK government, according to the company.
On Monday, the UK government imposed 92 fresh sanctions on Russian organisations in reaction to what it described as "fake referendums" conducted by Russia in portions of occupied Ukraine.
This includes sanctions on 23 members of Gazprombank's board of directors and management board, which holds a major share in VK.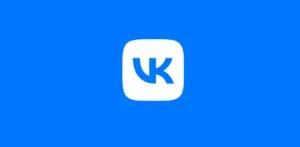 The US authorities sanctioned VK CEO Vladimir Kiriyenko in February. It is unknown whether Google would impose similar limits on VK in its own app store. It was still accessible for download in the Google Play Store as of Wednesday.
When Insider contacted VK and Google for comment, neither responded quickly.
Apple has deleted VK's iOS applications from its App Store internationally. VK is the technology company behind Russia's version of Facebook, VKontakte.
VK stated on its website in a translated statement that its apps "are forbidden by Apple," but that it will "continue to create and support iOS applications." VK's applications have been withdrawn, and its developer accounts have been deactivated, according to Apple spokesperson Adam Dema.
"These apps are provided by developers who are majority-owned or managed by one or more companies sanctioned by the UK government," Dema said in a statement. "To comply with these sanctions, Apple terminated the developer accounts connected with these applications, and the apps are no longer available for download from the App Store, regardless of region." Users who have already downloaded these apps are free to continue using them."
What may have caused this ban?
Apple's app prohibition looks to be prompted by Russia's invasion of Ukraine. Many social media platforms, including Instagram, Facebook, and Twitter, have been blocked by the Russian government.
Pavel Durov founded Vkontakte in 2006. Yes, the same individual who created the encrypted messaging programme Telegram.
Durov was fired from the firm for refusing to "cooperate with the authorities. "Aside from VKontakte, numerous other VK applications, including as Mail.ru, VK Music, and Youla ads, have been removed from Apple's App Store. People who already have the applications loaded may experience difficulty with alerts and payments, according to Russia's Interfax.
Apple decided earlier this year to cease selling its devices in Russia and to block access to numerous Russian news applications. This happened after Russians were barred from using Google Pay and Apple Pay due to sanctions.
What are your thoughts on Russia's largest social network's sudden ban? Please let us know in the comments section below. Continue reading Indiatimes.com for more on technology and science.
In reaction to Russia's recent phoney referendums in regions of Ukraine, the UK government imposed fresh sanctions on Russian billionaires on Monday. The sanctions apply to 23 officials at Gazprombank, a Russian bank with connections to VK.
Apple stated that the apps it deleted were created by developers that are majority owned or managed by organisations sanctioned by the UK government. Apple stated that it cancelled these developer accounts in order to comply with UK penalties.
In reaction to the Ukraine conflict, Apple halted selling new goods in Russia earlier this year, tightened restrictions on Apple Pay, and withdrew state-backed media sites RT and Sputnik from its app stores outside of Russia.
The Russian Ministry of Digital Affairs is reviewing "the grounds for removing VK apps and developer accounts, highlighting the social relevance and extent of usage of the Russian company's services." The VK applications can still be found on Google's Play Store.
Russia's government has blocked many American social media sites, including Instagram, Facebook, and Twitter, since its invasion of Ukraine earlier this year. Many Russian government-affiliated people and firms, notably VK Group CEO and Putin friend Vladimir Kiriyenko, have already been sanctioned by the US and other nations.
After Yandex, Russia's equivalent of Google, VK is the country's second-largest internet corporation.
Pavel Durov founded the social media startup in 2006, however, he was later fired for "refusing to comply with the authorities." He is now the CEO of the popular messaging app Telegram.
Because Apple removed VK's applications, iPhone users no longer have access to the app for Russia's fifth most popular site, as well as other VK apps such as Mail.ru, VK Music, and Youla classifieds. According to the Russian news agency Interfax, the applications may continue to function, but there may be difficulties with alerts and payments.
Interfax also reported on Tuesday that VK sold the assets of its gaming company, My Games, to LETA Capital CEO Alexander Chachava, a Russian billionaire headquartered in the Cayman Islands, for $642 million. It will be administered by the same executives who were previously in charge, and VK had positioned it as a Russian alternative to Steam and Epic Games Store after sanctions prevented many digital game sales in the country.
Apple ceased selling its goods in the nation earlier this year and rendered several Russian news apps inaccessible from everywhere outside Russia, only weeks after sanctions barred Russian bank clients from using Google Pay and Apple Pay.
VK's applications used to be dominant on the iPhone. A rule was passed last year requiring technology companies to pre-install Russian-made software on devices sold in the nation. Apple responded by including a screen in the iPhone setup process that displayed a selection of apps from Russian firms that consumers could download. Several VK programmes were included on the list, including its social network, email client, and digital assistant.
The Russian government banned major Western social media networks, including Facebook and Instagram, at the start of Russia's invasion of Ukraine.
According to Adam Blacker, head of content at app analytics firm Apptopia, VK has been downloaded 211 million times across both Apple and Google's app stores since 2015, compared to about 52 million downloads for Facebook.
VK said in a Russian-language statement Tuesday said its applications were no longer accessible to download or update on the App Store, but that customers who had previously downloaded them could still use them.