Main Highlights:
Google has announced the closure of its Stadia gaming service, which it introduced in 2019.
Stadia servers will be switched off on January 18, according to the business, and most reimbursements should be handled by then.
Sundar Pichai, CEO of Google, has stated his desire to make the firm 20% more efficient.
Players have been sluggish to adopt cloud gaming as their primary mode of play, which explains why Google's new remark on Stadia feels so predictable. Perhaps the rumours of its demise weren't that far-fetched after all. Despite being on the market for less than three years, it will be shutting down Stadia in early 2023.
Google announced the closure of its Stadia cloud gaming service, with access ending in mid-January 2023, allowing customers a few more months to play online. They will reimburse any hardware purchases, game purchases, and in-app add-on content purchases made through the Stadia store.
Stadia did not achieve the momentum with users that Google expected, which is why it is being shut down.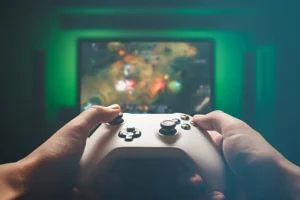 Google has been investing in various parts of the game business for many years. They assist developers in developing and distributing game applications on Google Play and Google Play Games. Through videos, live streaming, and Shorts, gaming developers are reaching audiences all across the world. Furthermore, our cloud streaming technology provides engaging gameplay on a vast scale.
For the time being, gamers will be able to access their Google Stadia game libraries, but they will lose access to those titles in mid-January – however, the Stadia controller should still operate as a wired controller for non-Stadia PC games.
concerning the closure, Google's Vice President and General Manager of Stadia, Phil Harrison, stated that the company will "refund any Stadia hardware purchases made through the Google Store, as well as all game and add-on content purchases made through the Stadia store."
They say it expects the "bulk" of reimbursements to be handled by mid-January and has posted a page on its help centre about it.
Answering concerns concerning Stadia's last months, as well as some facts about the refund procedure Full specifics, have yet to be released, however, Google has stated that it would give additional information on how gamers may obtain refunds in the coming weeks.
An Expected Shutdown
Google Stadia got off to a shaky start in November 2019, starting in early access without many of the main features promised in advertising material for the service. Most of its social and multiplayer features, such as achievements, Crowd Play (which allows viewers to play with broadcasters they're watching), and Family Sharing (which allows families to share games), were included.
Despite these hiccups, They are committed to keeping working on Stadia and making it a gaming platform that consumers would like as much as their console.
Even as late as July 29, 2022, Google tweeted to followers that "Stadia is not closing down," stating that the company will continue to develop on the platform and deliver fantastic games to it.
And, over time, Google improved Stadia's capabilities, adding several that were lacking at launch. Furthermore, it introduced a few platform-exclusive games while also expanding the Stadia catalogue with third-party titles.
However, the enhancements were never sufficient to compete with rivals in the game streaming industry such as Xbox Game Pass Ultimate and Nvidia GeForce Now.
The first indications that Stadia was in trouble were in February 2021, when Google closed down its in-house game development facilities.
According to Google, the decision was made to free up resources that would allow the business to create the Google Stadia platform itself.
Now it appears that the entire platform is being shut down to free up resources for Google's other initiatives. Stadia will seemingly continue on in some way, with Phil Harrison writing in his blog post that the underlying technology underpinning Stadia has clear benefits for YouTube, Google Play, and the company's increasing AR ambitions.
It's unknown what shape this technology will take, but we do know that it won't be utilised to power Google's cloud gaming platform after January 18, 2023.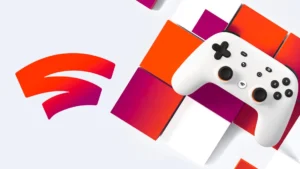 What exactly is Stadia?
Alphabet Inc, Google's parent firm, established it to compete with Amazon's Luna, Microsoft's XCloud, Nvidia's GeForce, and others. Unlike other platforms, though, the games could be accessed via an Android phone as well as Google's Chromecast. Stadia's membership cost $10 per month.
It made its debut in November 2013 with well-known games such as Assassin's Creed Odyssey and Destiny 2. They, on the other hand, sought to cram its product with unique material, and according to Bloomberg, they employed hundreds of developers from Montreal and Los Angeles.
The announcement of Stadia's demise is not surprising, given the California-based tech behemoth hinted at it last year by closing its in-house game production team.
Google initially provided free access for six months following its introduction, and then announced a $10-per-month option. It allegedly provided certain deals in order to reach gamers, but none of the offers appeared to succeed.
"While Stadia's approach to streaming games for customers was based on a strong technological basis, it hasn't acquired the momentum with users that we expected," stated Phil Harrison, vice president and general manager of Stadia. "As a result, we've made the tough choice to begin winding down our Stadia streaming service," he explained in a blog post.
Google has withdrawn Stadia game streaming after three years of operation; here's why.
Google first provided free service for six months following its introduction.
Google has announced the discontinuation of Stadia, their cloud gaming streaming service. The reason for the change is claimed to be a failure to establish momentum among gamers three years after its inception. It is expected to close in early 2023.
Stadia was on display at Google's GDC 2019. It was offered in order to enable game streaming to all of your devices. According to reports, Alphabet Inc, Google's parent firm, is forming a game studio for exclusive titles helmed by gaming industry veteran Jade Raymond.
What comes next for gamers?
The business also said that current Stadia customers will receive a full refund for all games as well as the Stadia controller. "Any Stadia hardware purchases made through the Google Store, as well as all game and add-on content purchases made through the Stadia store, will be refunded." Players will have access to their game collection and play until January 18, 2023, in order to finish the last play sessions. "We plan to finish the majority of reimbursements by mid-January 2023," Harrison added.
Although Stadia is being phased down, it appears that Google has no intentions to abandon its goal of solidifying its place in the gaming business, as Harrison stated that Google would continue to invest in new gaming tools and technology.