Main Highlights:
Armis provides a transparent and secure platform for all enterprise assets, including information technology and the Internet of Things.
The firm announced today that it had secured $300 million in new funding, valuing the firm at $3.4 billion post-money.
According to Yevgeny Dibrov, co-founder and CEO of Armis, the investment round would enable the firm to accelerate its expansion, including a deeper penetration into countries outside of North America, and allow future acquisitions to help enhance the Armis platform's capabilities.
According to Strategy Analytics, the world's connected gadgets will reach 39 billion by 2025, up from 22 billion in 2018.
Armis asserts that its agentless platform gives a customer total visibility, vulnerability detection, and risk management across their whole asset portfolio.
Armis, which provides transparency and a secure platform for all enterprise assets, including IT and IoT, revealed today that it had raised $300 million in new capital, valuing the company at $3.4 billion post-money. Yevgeny Dibrov, co-founder and CEO of Armis, stated that the fundraising round would enable the company to accelerate its growth, including a deeper entry into markets outside of North America, and allow future acquisitions to expand the Armis platform's capabilities.
Notably, the Palo Alto, California-based company's valuation has climbed to $3.4 billion less than a year after reaching a post-money valuation of $2 billion in connection with a February investment round. One Equity Partners, a private equity firm, partnered with existing investors to make the new $300 million investment, Armis said.
Security risks associated with the IoT
According to Strategy Analytics, the globe will have 39 billion linked devices on an IoT platform by 2025, up from 22 billion in 2018. Simultaneously, 88 percent of security experts report feeling unprepared to secure connected IoT and industrial IoT devices, according to a new Tripwire survey.
While Armis was first known as an IoT security supplier, it now claims its visibility and security platform provides "complete" protection for all assets in a customer environment. According to the company, the platform supports holdings in the information technology (IT), medical, enterprise, Internet of Things (IoT), industrial IoT, and operational technology (OT) sectors.
Armis claims that its agentless platform provides complete visibility, vulnerability detection, and risk management for a customer's whole asset portfolio.
Dibrov states that Armis acts as a comprehensive real-time asset map for every asset and device in any environment and that they are constantly adding layers to that map, including vulnerabilities, risks, threats, and compliance information. Acceleration in development occurs due to functionality development and collaborations that this round of investment will assist drive.
Armis intends to use the new capital to accelerate its market expansion ambitions in EMEA (Europe, Middle East, Africa), Asia-Pacific, and emerging regions. One Equity Partners' "huge" network of connections will help open doors in these regions, particularly in manufacturing, distribution, and energy, Dibrov added.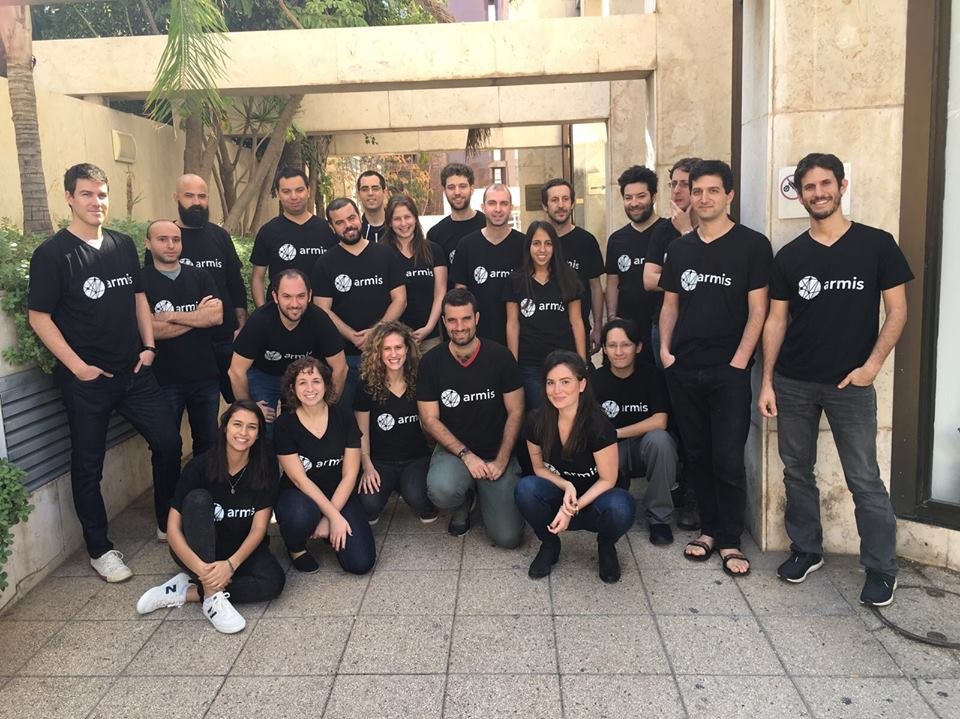 Armis' acquisitions and an IPO are on the horizon
Armis' future acquisitions will be primarily complementary items that enhance the company's platform and data capabilities, he said. According to Dibrov, partnerships in the field of 5G and other similar data collaborations fall under this category.
Armis now has sufficient cash on hand to execute its growth strategy and see the firm through to an initial public offering, he added. Dibrov continued in his statement by stating that looking ahead, Armis would continue to develop a complete stack of agentless visibility, risk, security, and enforcement solutions for every type of environment.
They currently operate in every environment and vertical and are expanding their platform's capabilities to include asset lifecycle management, device utilization, supply chain optimization, and various other operational use cases.
Growth in business
Armis anticipates more than doubling its revenue and tripling its customer base in 2021, according to Nadir Izrael, the company's chief technology officer and cofounder. Armis currently works with 35% of Fortune 100 firms, and the company anticipates considerable growth through 2021 and beyond as it expands into critical areas and sectors, Izrael said in an email.
Mondelez International, Home Depot, John Muir Health, Sysco, and DocuSign are among the company's current customers, according to Izrael. Armis would not divulge its employment count, but its website indicates that it employs almost 500 people worldwide.
Armis has already raised a total of $600 million since its inception in 2015. Following the latest investment, private equity and venture capital firm Insight Partners retains a majority stake in Armis. Existing investors are Brookfield Asset Management, Georgian, Alphabet's CapitalG independent growth fund, and Red Dot.
The difficulties inherent in securing the internet of things and the ongoing growth of IoT-connected devices have fueled interest in IoT security among companies and venture capitalists. Other notable investments in the field include $100 million in February for Axonius, $27 million in September for Sternum; $10 million in October for Viakoo; and $7.4 million last month for Shield-IoT.