Main Highlights:
Moxie Marlinspike, Signal's founder and CEO, will step down and be succeeded as interim CEO by WhatsApp co-founder Brian Acton, Marlinspike stated in a blog post on January 10.
He indicated that the new year has arrived, and he has determined that the time has come to step down as Signal's CEO.
Marlinspike, who will remain a director of Signal, revealed that he was interviewing applicants for the permanent CEO role.
Moxie Marlinspike, the founder and CEO of Signal, will step down. WhatsApp co-founder Brian Acton will take over as interim CEO, Marlinspike announced in a blog post on January 10. He stated that it is a new year, and he has determined that now is an appropriate moment to step down as Signal's CEO. Marlinspike, who will continue on Signal's board of directors, stated that he was exploring candidates for the permanent CEO position.
Acton, who serves as executive chairman of the Signal Foundation, launched WhatsApp in 2009, acquired by Meta Platforms and then by Facebook Inc. in 2014. According to Signal's website, Acton resigned three years later due to disagreements about user data and targeted advertising.
Acton, a Stanford graduate, co-founded WhatsApp in 2009 with Ukrainian immigrant Jan Koum. Before founding WhatsApp, the duo worked at Yahoo. Acton and Marlinspike founded the Signal Foundation, a non-profit organization that controls the app, in February 2018 with an initial investment of $50 million.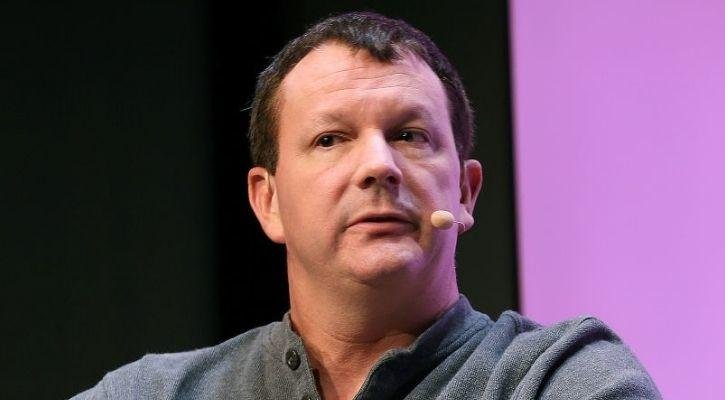 Five reasons why Acton's nomination as interim CEO of Signal is critical
The Signal Foundation advocates for open-source technology that enables secure communication
The Signal is an open-source application that uses WhatsApp's secure communication technology. Open source refers to source code that is freely available for use, modification, and redistribution, which results in the complete disclosure of application codes to users.
Signal, an end-to-end encrypted messaging network, has received support from Twitter Inc. co-founder Jack Dorsey and whistleblower and privacy advocate Edward Snowden.
As a co-founder of WhatsApp, Acton has a prominent position in the realm of encrypted texting
Acton is an advocate for end-to-end encryption and privacy in messaging apps. End-to-end encryption is a term that refers to the process of encrypting data from beginning to. According to a Google blog, it is a security measure that assures that no one saves the sender and receiver of a message may read it as it travels between their phones. This applies to both text messages and multimedia files. WhatsApp, Signal, and Telegram all use end-to-end encryption.
Acton was a supporter of the #DeleteFacebook movement amid the Cambridge Analytica Scandal
Acton's initial tweet (#DeleteFacebook) occurred after he had been gone from the social network for more than a year due to a disagreement with Mark Zuckerberg about the monetization of WhatsApp. Acton later addressed a crowd at Wired's 25th-anniversary summit that people must decide whether to stay or leave Facebook. His remarks came as Facebook came under fire for handling national security concerns.
It will be fascinating to see how Acton portrays Signal as a WhatsApp competitor
On January 6, 2021, when Facebook-owned WhatsApp announced modifications to its privacy policies, Signal was the most outstanding winner. The app's downloads soared as people worldwide, including India, sought alternatives. Signal surpassed WhatsApp in terms of downloads in the days following the policy change announcement.
Privacy was not a fad, and for those who respected it, Acton told in an interview. At the crux of the argument that Signal is a viable alternative, Acton explained, is the conviction that people value privacy sufficiently to sustain it, which may fuel an alternative to ad-supported economic models. The messenger is entirely free to use and is wholly funded by grants and donations.
What lies ahead?
Acton and Marlinspike founded Signal Foundation as a non-profit in 2018, with Acton personally investing $50 million in the app. Marlinspike characterized his "transition out" as a necessary step toward building on Signal's success. Additionally, the attention will be on whether Signal's new CEO will embrace crypto and encryption with greater zeal.