Main Highlights:
Google Cloud, one of the internet's primary backbones, experienced issues that have impacted worldwide services such as Spotify, Snapchat, and Discord.
Several users have reported having difficulty accessing services or logging into popular platforms. According to Downdetector, a spike in outage reports occurred about 1 p.m. EST, followed by a gradual reduction. Google acknowledged the issue in a status dashboard post.
According to the Google Cloud dashboard, the outage began at approximately 12:53 p.m. EST owing to an unknown issue. The dashboard was updated at 1:17 p.m. with a message suggesting that the problem had been partially rectified, as reported by the Downdetector dashboard.
Google Cloud powers numerous services, including Snapchat, Discord, Spotify, and Pokemon Go. While the outage is resolved, some customers may continue to have issues with certain services.
Spotify, Discord, Snapchat, and Etsy all appear to be recovering after an outage that knocked them and several other websites offline for just under an hour on Tuesday. Google Cloud appears to have been the source of the outages. The service's status page still indicates that a networking issue is creating problems, resulting in the 404 errors on affected web pages.
According to a status page update made at 1:17 p.m. ET, "the issue with Cloud Networking is partially resolved," and it appears as though most services are resuming regular operation, albeit with a few issues or long loading times. Google's progress page adds that there is presently no estimate for when the matter will be resolved ultimately.
A quick look at DownDetector demonstrates the issue's widespread impact, with everything from Pokémon Go to Home Depot having troubles. The tracker indicated that many services began suffering troubles simultaneously, indicating that the issues were caused by a single provider rather than an ISP outage or separate sites experiencing difficulty concurrently. As with prior outages caused by issues at Fastly or AWS, a service's reliance on other providers enables it to serve material on a vast scale, but if there is a problem, all of them can go down simultaneously.
Previously, failures were reported on the Google Cloud dashboard for services such as cloud development tools, cloud consoles, and cloud engines. After more than 50,000 customers reported troubles on Downdetector, Spotify said it was aware of "some issues right now and are checking them," but the outages have already been restored, according to the website. In a previous tweet, Snapchat support stated, "Many Snapchatters are having trouble using the app. Hang tight, we're working on a fix. In the meantime, we recommend staying logged in."
About Google Cloud
Google Cloud is made up of physical assets like computers and hard disc drives, as well as virtual resources like virtual machines (VMs), all of which are housed in Google's data centers across the world. Each data center is part of an area. Asia, Australia, Europe, North America, and South America are all available as regions. Each area consists of zones that are separated from one another inside the region. Each zone has a unique name that combines a letter identification with the region's name.
This resource distribution has various advantages, including redundancy in the event of a failure and reduced latency by placing resources closer to customers. This release also presents some guidelines for combining resources.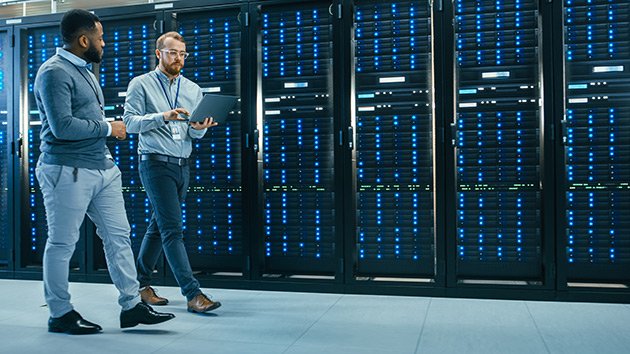 What is Downdetector, and how does it work?
Downdetector is real-time monitoring software that informs consumers about the status of various websites and services. The site's information is based on user outage reports collected from various sources, including the comment section of each website's Downdetector page and Twitter.
Additionally, a map with the locations of outage reports is displayed, as is a list of cities with the matching number of words above the map. Downdetector is available in 45 countries, each with its website.
Downdetector gathers information about system status from a variety of sources. Their system can automatically detect failures and service interruptions early through real-time analysis of this data. They analyze a variety of sources, including Twitter reports.
The algorithm detects outages when the number of reported incidents increases significantly over the baseline. Downdetector maintains separate reports for each company and will post a brief update once an issue is identified. 
What causes Cloud Outage?
The term "Cloud Outage" refers to when the cloud infrastructure service is unavailable for use. The term "unavailability" may also refer to the service's lack of performance as assessed by the defined SLA metrics. For example, an incident during which a data center experienced only a partial outage may prompt the vendor to perform appropriate repair and restoration actions. Until the service is fully restored following the negotiated SLA criteria, the end-user may perceive it as downtime.