Main Highlights:
Vincenzo Alagna and Dan Chao founded the blockchain-based gaming studio, Core Loop, last year.
In its earlier investment rounds, Core Loop has raised $2.4 million. Since then, the blockchain segment of the industry has grown at a breakneck pace.
Core Loop can support a maximum of 15 participants. Chao anticipates expanding the team by ten members during the next six months.
The business is now developing a mobile and desktop version of the game.
Core Loop, a new blockchain-based game studio, has been awarded $12 million to develop a sandbox massively multiplayer online game. The company was launched last year by Vincenzo Alagna and Dan Chao. They started Core Loop and funded $2.4 million without mentioning the blockchain component.
Since then, that portion of the industry has developed at an exponential rate. Their MMO will have a player-driven economy, a dynamically changing world, and some blockchain technology aspects. And the company's focus on blockchain is one of the reasons it was able to secure finance from Andreessen Horowitz (a16z) and Galaxy Digital, Initial Capital, Dune Ventures, 1up Ventures, and Sisu Game Ventures.
In an interview with GamesBeat, Chao explained that Vincenzo repeatedly asked him whether they wanted to add blockchain into the game, and they agreed. As blockchain technology gains popularity, they convinced themselves that it might be pretty exciting as they sat down and began planning how it would fit into the game. They feel it can work, and it does appear to improve the game significantly.
The time is right for veteran-founded video gaming firms. According to Drake Star Partners, gaming investment in the first nine months of 2021 exceeded $71 billion through investments, acquisitions, and initial public offerings. "There has been so much activity caused by gaming's pandemic growth that I anticipate we will soon have a shortage of game developers."
On the other hand, many exceptional individuals missed out on financial chances in the past and are now reaping the rewards. Core Loop is capable of growing to a maximum of 15 individuals. Chao expects the team to grow by ten members over the next six months.
Core Loop's Team
Alagna, Core Loop's CEO, has a background in Machine Zone and Gree, where he spent more than two decades in technical roles. Alagna formerly served as president and chief technology officer at Square Enix. He led multibillion-dollar titles such as Game of War: Fire Age, Mobile Strike, and Final Fantasy XV: A New Empire.
Chao, the company's president, has previously worked in the gaming industry for almost two decades as an engineer, game designer, and producer for PC, mobile, and console platforms. He was the company's principal game designer until Gree acquired it for $210 million. Chao oversaw the design of high-profile titles such as Crime City, Modern War, and War of Nations.
Their distributed team is located in the United States, Canada, Australia, Europe, Japan, and New Zealand. All of these factors contributed to Andreessen Horowitz's decision to invest.
Community-driven approach
Blockchain has attracted a lot of attention for its emphasis on community leadership, which is one reason. They began to see themselves as system designers, and they started to see gamers as game creators. Players can own and resell the virtual goods they purchase in a game using Web 3 (the decentralized web that uses the transparency and security of blockchain's digital ledger) and other innovative technologies and concepts such as play-to-earn.
The function of merchants and crafters is typically assigned to AI characters in numerous role-playing games. The core loop, on the other hand, wants to see how far it can push these systems into the hands of the players while still giving rules to assist manage those dynamics,
In addition, players will be able to take control of their destiny. Sandbox-style gameplay will allow for a wide range of roles for players, including that of heroes and mercenaries. Players could be storytellers, warriors, merchants, or leaders in the virtual realm, and their actions and history should shape the legend of the region.
The company is working on a mobile and PC version of their game. Despite the additional effort, there is a solid rationale for it. He believes that while they're at school or work, they'd happily farm resources and take on easier monsters. The game's emphasis is on pre-raid planning, such as which heroes should be equipped, what gear should be worn, and so on.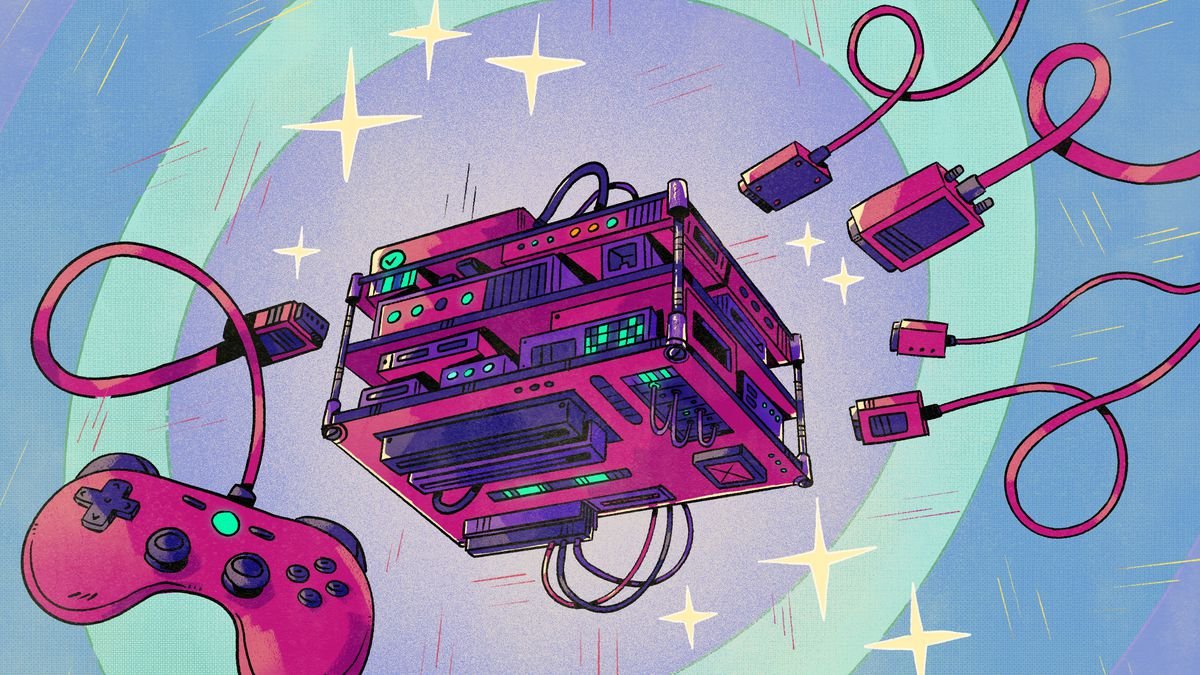 The blockchain's function
An example of a game that uses non-fungible tokens (NFTs) is Axie Infinity, which uses them to authenticate the authenticity of digital objects. NFT-based gaming items can be easily acquired and resold because of the simplicity with which digital ownership can be formed. As a result, there are new avenues for community involvement and self-governance in video games.
In the future, players will embark on adventures and battle monsters without ever contacting blockchain technology. For Core Loop, the most important thing is to put the development of a fantastic game first. To participate, you will not have to pay a penny. Blockchain technology does not entail that every resource in the game will be a token or that every item will be a non-fungible token, they said. That's unnecessary. If you don't use the blockchain, you should still find it intriguing.
Some positions, like land baron or blacksmith, require interacting with the player-driven economy and blockchain technology. Despite this, players will still engage in activities like slaying monsters, exploring, and raiding. Rather than using AI characters for these tasks, the developer can use humans, Alagna said.
Crypto Experience
Chao experimented with a blockchain game called Crypto Assault a few years ago, coincident with the launching of CryptoKitties. He discovered that requiring users to pre-purchase a game generates an obstruction for gamers. This is a huge deterrent if you're required to create a Metamask wallet and learn how to execute blockchain transactions to play a game. Additionally, it differs slightly from the premium game model.
Additionally, Chao emphasized the importance of prioritizing the creation of a pleasant game over other blockchain-related concerns.
Alagna said that other technologies, such as Layer 2 sidechains, have evolved in the interim and can considerably simplify onboarding users to blockchain gaming. The organization is now evaluating several of these, and they should be valuable. Cloud servers, pre-built engines, community and chat tools, and, most recently, trust layers are now available to developers of modern games. While they see the value of NFTS for games, they are not fans of subpar gameplay.
Chao feels that the fusion of blockchain technology and MMOs is optimal. Players can develop the globe by cooperating. Consider a monstrous creature traveling around the world that requires the collaboration of many players to destroy, they stated. When it is defeated, a mountain collapses, revealing a dungeon that leads to a new zone.
Furthermore, it is vital to perceive the planet as a collection of wealth, fortresses, and territory that guilds will attempt to conquer and govern. Chao is far from being ready for a game built by the community. He does feel, though, that gamers should have a more significant say in game design than they have thus far.