Main Highlights
Pleo, a Danish start-up, received $150 million in funding from Bain Capital Ventures and Thrive Capital.
The company is now worth $1.7 billion, giving it the most recent European fintech company to achieve "unicorn" status.
It intends to utilize the additional capital to expand its footprint in nations such as the United Kingdom, as well as increase marketing and public relations efforts.
It is presently one of the most well-funded businesses in its field.
Pleo, a Danish B2B fintech that provides a simplified spending management application and smart corporate cards, recently raised €126.5 million in a Series C investment. This is the largest Series C financing in Danish history, as well as one of the largest in European fintech, giving the company a Unicorn valuation of almost €1.4 billion.
It was supported by investors such as Creandum, Kinnevik, Founders, Stripes, and Seedcamp, who contributed to the investment round led by Bain Capital Ventures and Thrive Capital.
The board of directors will also include Keri Gohman, a partner at Bain Capital Ventures who has spent her entire career revolutionizing financial services and assisting organizations in solving global challenges.
Pleo's Fundings Over The Years
Pleo's Series C investment comes two years after the company's Series B round, which was led by Stripes and garnered roughly €50 million – the largest Series B financing in Denmark to date.
It had secured a Series A financing in 2018, which helped the company grow its product across Europe. It now has operations in six countries: Denmark, the United Kingdom, Ireland, Spain, Germany, and Sweden.
"We're happy to be working alongside Bain and Thrive, and immensely grateful to our other investors — Stripes, Kinnevik, Creandum, Founders, and Seedcamp – who continue to support our journey," stated Jeppe Rindom, Co-founder and CEO of Pleo.
We're certain that the new and ongoing relationships will help us reach our long-term goal of transforming how organizations manage their spending, all while making their employees feel appreciated at work."
Partner at Bain Capital Ventures, Keri Gohman's Verdicts
"The future of work provides people with the tools they need to be effective, productive, and successful," Keri Gohman, Partner at Bain Capital Ventures, said.
"Pleo understands this critical shift for modern businesses toward employee centricity—providing workers with a fun-to-use spend management app that automatically tracks corporate spending and generates expense reports, paired with the powerful tools businesses need to create full visibility and management of every penny spent," he added.
"Pleo has already altered the way that over 17,000 firms think about managing their finances, saving them time and cutting costs while boosting transparency," said Kareem Zaki, General Partner at Thrive Capital. We're looking forward to working closely with the Pleo team to assist them to achieve their next milestone."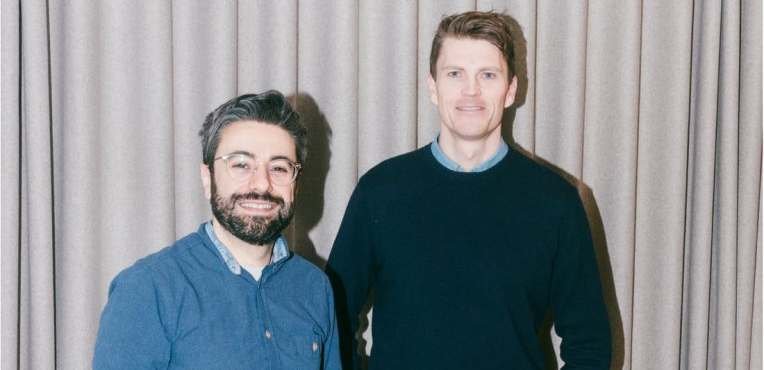 Jeppe Rindom, Co-founder and CEO of Pleo's Verdicts
Pleo competes in the crowded corporate expenditure management sector. Expensify and Concur are two well-known incumbents, along with newcomers such as Soldo and Spendesk.
"The necessity for businesses to set up their teams for success while automating and keeping a tight check on their corporate spending has increased as a result of distributed workforces," Rindom says.
It plans to use the cash raised to expand its already 17,000-strong customer base, with the goal of reaching 1 million engaged users by the end of 2025. It will also continue to invest in its team of 330 employees, as well as iterate on its product offering. In order to help both new and existing businesses manage their company expenditure in a simple yet efficient manner.
"Right now, we are completely focused on our activities in Europe," adds Rindom, "but we will be exploring a new continent to grow to in the near future."
"Given the scale of the market, the United States is clearly a region we are considering, but there are still a number of significant issues we need to examine before taking this step, and we want to make sure our solution is in the best possible position before doing so.
Pleo, which was founded in 2015, is now one of the most well-funded businesses in its field. The company's latest round, anchored by Bain Capital Ventures and Thrive Capital, raises its total funding to $228 million. Creandum, Kinnevik, Founders, Stripes, and Seedcamp are among the early investors.
Pleo has also released a number of key product innovations in the last year, including Bills, an invoice management system that makes paying invoices a breeze, and Reimbursements (as part of Pocket), a centralized center for keeping track of money owed between employees and the firm. This investment will allow for more advancements in features like these, as well as deepening their market offerings.